Kelly Bishop and Edward Herrmann's 1st Interaction Came Long Before 'Gilmore Girls'
To fans of Gilmore Girls, Kelly Bishop and Edward Herrmann are known as Rory Gilmore's (Alexis Bledel) loving grandparents, Emily and Richard Gilmore. The two actors met and bonded during their seven years on set. However, many fans might not know that they first crossed paths decades before Gilmore Girls began. Bishop and Herrmann took on television together in 2000, but in reality, their story began in 1976.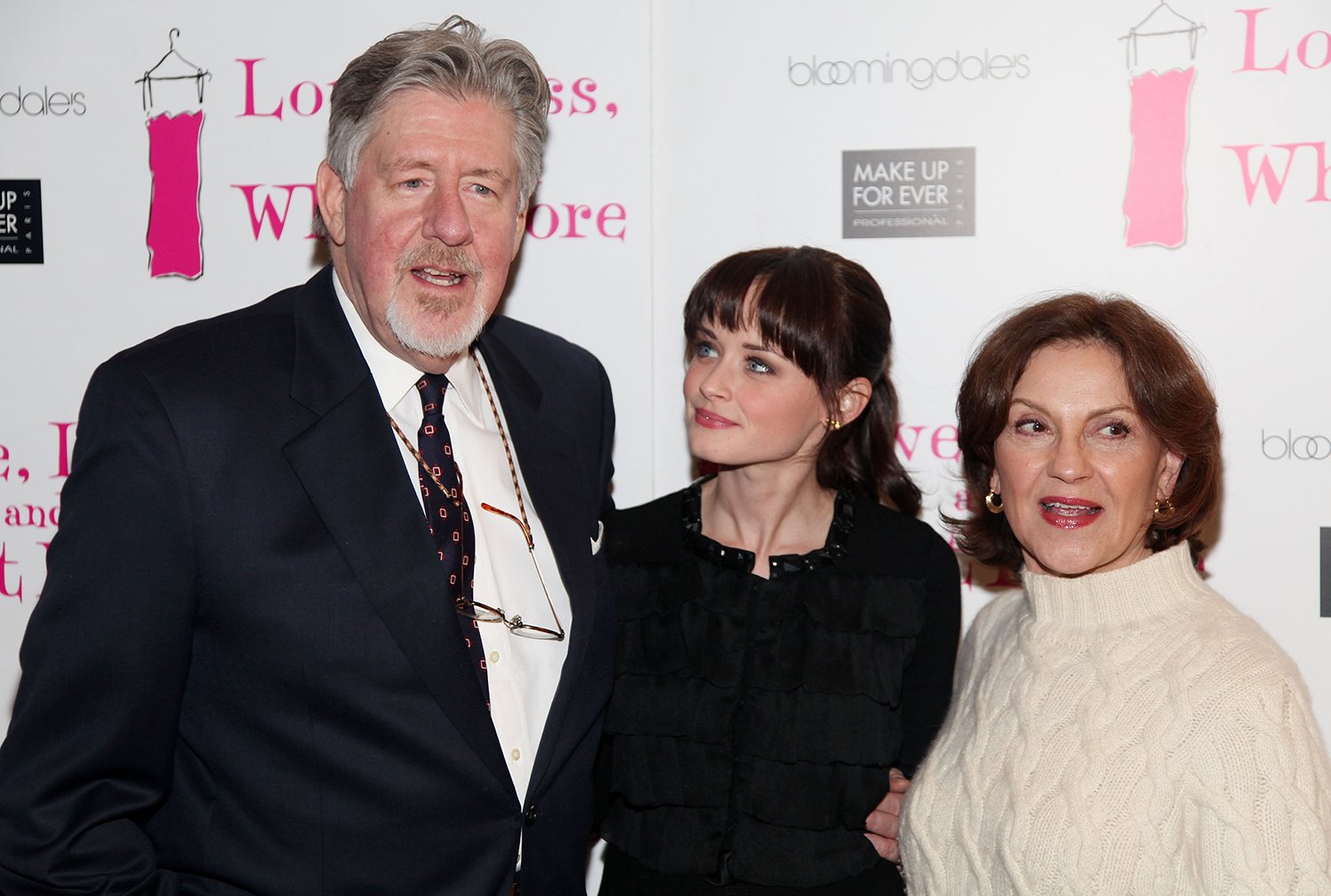 Kelly Bishop and Edward Herrmann played wife and husband on 'Gilmore Girls'
At the start of the series, Emily and Richard were mostly estranged from Lorelai (Lauren Graham) and Rory. However, Lorelai visited the wealthy couple to ask for help in paying Rory's school tuition. They agreed, but Emily insisted that Lorelai and Rory visit the Gilmore house once a week for Friday Night Dinners. The weekly dinners became a Gilmore Girls tradition, and Emily and Richard became more involved in Lorelai's life, much to her dismay.
For seven years, Gilmore Girls fans watched Emily and Richard's pure devotion to each other. They had plenty of sweet moments together, including a wedding vow renewal ceremony that would become Bishop's favorite scene with Herrmann.
Richard and Emily Gilmore didn't always get along with their daughter. Sometimes, even Richard and Emily's own relationship wasn't as perfect as it might have seemed. However, beneath the arguments, it became clear that the elder Gilmores held plenty of love for their family.
Kelly Bishop and Edward Herrmann both won Tony Awards in 1976
Long before Gilmore Girls, Bishop and Herrmann both starred on Broadway. In the late '60s and early '70s, Bishop appeared in shows like Golden Rainbow, Precious Sons, On the Town, and Promises, Promises. Meanwhile, Herrmann made his Broadway debut in 1972 with Moonchildren.
For Bishop, the "big break" came when she played Sheila in A Chorus Line. In Herrmann's case, it was Mrs. Warren's Profession. Both actors received Tony Awards for their shows in 1976. Bishop won the award for Best Performance by an Actress in a Featured Role in a Musical, while Herrmann won Best Performance by an Actor in a Featured Role in a Play.
During the event, which took place at Shubert Theatre, Bishop and Herrmann stood beside each other with their awards for what would become their first of many photos together. They left the ceremony with no knowledge that they would one day become one of TV's most beloved couples and a pretty awesome set of grandparents.
Bishop said she and Herrmann 'connected very well' on set
Twenty-four years later, Bishop and Herrmann met again, this time as co-stars on Gilmore Girls. According to Bishop, the two clicked almost immediately. After Herrmann's death and before the Gilmore Girls: A Year in the Life revival in 2016, she gushed about their close bond to TVLine.
"We so miss him. We've missed him since we found out he had died. It's going to be very hard doing it without him because he and I were buds on the show," Bishop said. "We, obviously, were older [than the rest of the cast]. But we were also New York actors, and we connected very well. We always did our crossword puzzles together in the hair-and-makeup room. That was one of our little routines. There was a comfort level…It's going to be hard without him."
RELATED: 'Gilmore Girls': Scott Patterson Sides With Emily Gilmore on 'Rory's Birthday Parties'