Kelly Clarkson Admits She's Tired of Hearing John Legend's Biggest Hit
Kelly Clarkson said she needs a break from hearing John Legend's biggest hit. Find out what she said about the song, 'All of Me.'
Kelly Clarkson and John Legend are pretty close given they have worked together on The Voice for a few years now. But Clarkson had to get really honest and reveal that she's tired of hearing his biggest hit. Find out what she said about needing a break and more.
Kelly Clarkson and John Legend had the same reason for joining 'The Voice'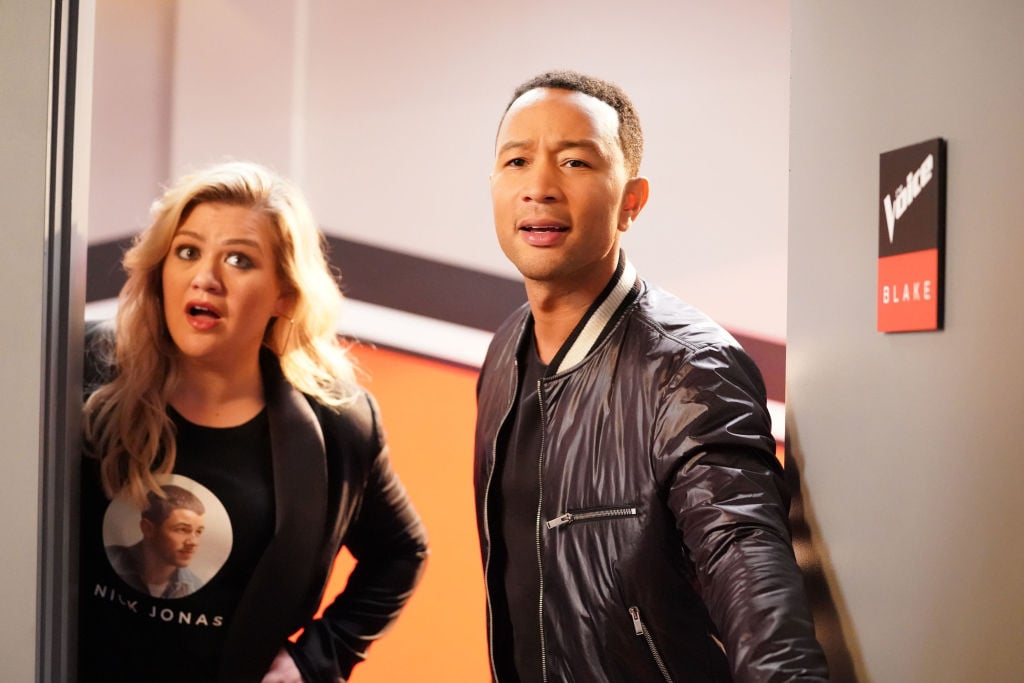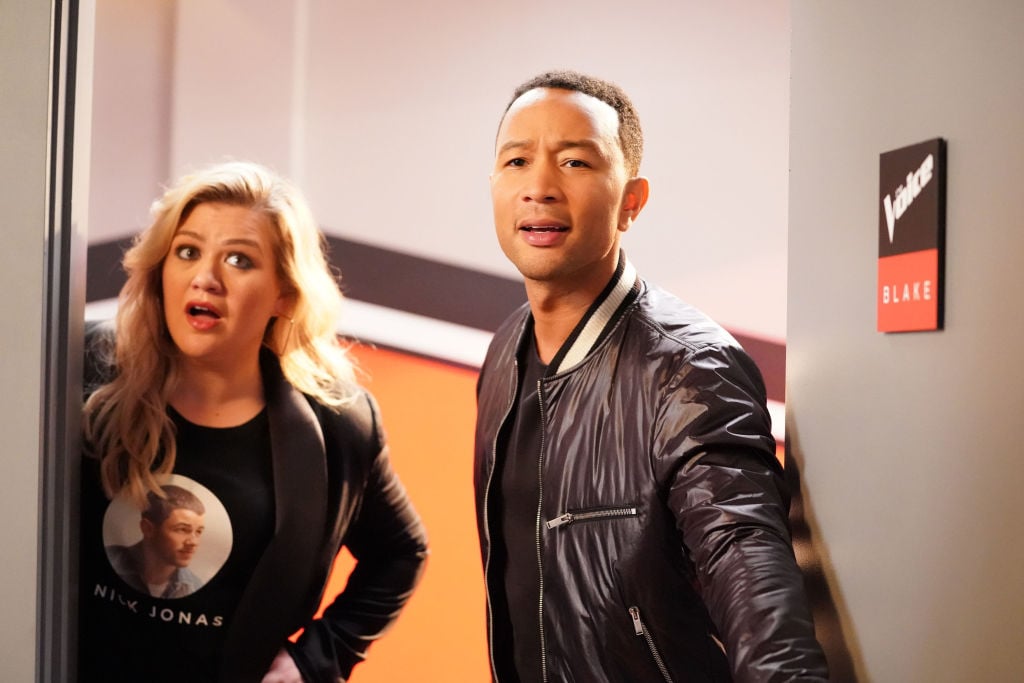 Clarkson and Legend are relatively newer judges. They both have wins under their belt and are coaching again for season 18. Legend revealed why he likes doing The Voice.
"It's fun, and it's a chance to be home," Legend told People. "You get to work in Los Angeles where you live, and I get to see my kids all the time. It's actually quite nice."
Clarkson also mentioned how her kids get to come to work with her. "My kids love coming to set not to see me, but to see Carson [Daly]'s kids or Gwen [Stefani]'s kids 'cause they go to school together," she said before joking with "I'd love to think they come to see me, but they don't!"
Legend and Clarkson released a new version of 'Baby It's Cold Outside'
The coaches recently collaborated to release a new version of "Baby It's Cold Outside" for Legend's album, A Legendary Christmas. They decided to change the original lyrics.
The new lyrics are "I really can't stay (Baby it's cold outside)/I've gotta go away (I can call you a ride)/This evening has been (So glad that you dropped in)/So very nice (Time spent with you is paradise)/My mother will start to worry (I'll call a car and tell 'em to hurry)."
There was some backlash to changing the winter song. Legend addressed it on a talk show.
"We knew there was some controversy around the original lyrics, and looked at with 2019 eyes, we thought it would be fun to do a new version, make it fun, update the lyrics to be more current. So we talked about ride-sharing services, and we make a joke like, 'Why do you still live at home with your mom?'" Legend told Jimmy Fallon.
Clarkson said she needs a break from 'All of Me'
Clarkson did the "Last Dab Challenge" with Sean Evans of Hot Ones on her show, The Kelly Clarkson Show. She was asked to name a song by a fellow coach of The Voice that she never wants to hear again.
"Now this is not because it's not a great song, it's because we ruined it by playing it too much," she explained. "I love you John Legend, I love 'All of Me' but I need a minute. I don't want to hear it for a minute, just a minute, and then I'll be fine," she answered.
Legend wrote "All of Me" for his wife, Chrissy Teigen and it was released in 2013. She was also in the music video for the song. It was certainly popular but it's been some time since the height of its popularity. Clarkson apparently needs a longer break from it.