Kelly Clarkson and Brandon Blackstock Might Battle Over This 1 Issue While Getting Their Divorce
Divorces can get messy quickly. Kelly Clarkson filed for divorce from Brandon Blackstock a couple months ago. They recently filed new documents showing what they want as they go their separate ways legally. The Voice coach might end up having an issue with her ex while getting their divorce.
Kelly Clarkson cited 'irreconcilable differences' for divorce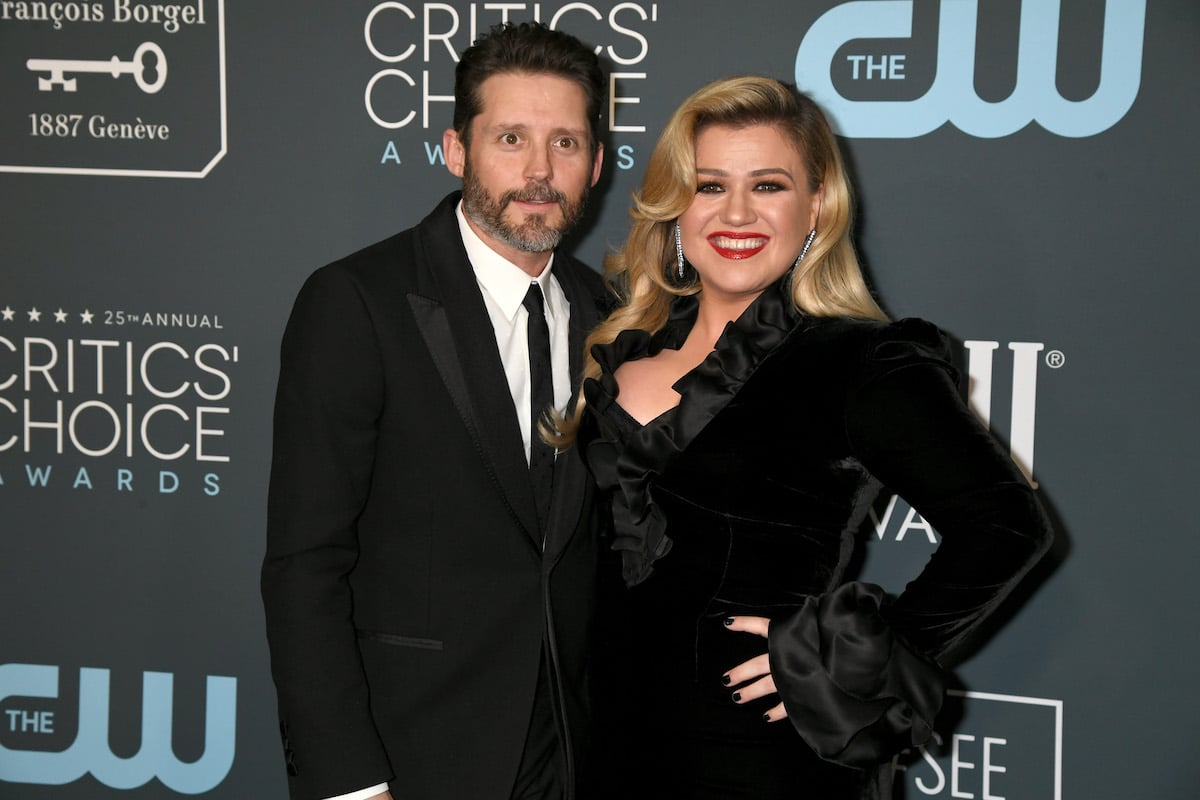 RELATED: Kelly Clarkson Says Fans Give Her this Backhanded Compliment When They Meet Her
The singer's fans were shocked by the news she filed for divorce in June citing "irreconcilable differences." This came after they were isolating with their two kids, River Rose and Remington Alexander, on their ranch in Montana.
"They clashed on so many levels, and being in quarantine together heightened their problems to the point of no return," a mysterious source told Us Weekly. "So she filed for divorce."
The insider went on to explain how they're different. "Everyone thought Kelly and Brandon had the perfect marriage, but they definitely didn't," the source said. "Brandon's very laid-back, whereas Kelly's pretty high-strung."
Clarkson has been busy working on The Kelly Clarkson Show and being a coach on The Voice. This reportedly played a part in their breakup.
"When she went to Hollywood, it changed things," the source claimed. Clarkson hasn't said anything publicly about her divorce.
Blackstock works as her talent manager. She publicly thanked him after she received an Emmy for Outstanding Entertainment Talk Show Host.
"Thank you so much to @BBlackstock for believing in me & convincing me to do @KellyClarksonTV show and @lifeofT for being the greatest friend/assistant #BestEmilyICouldHaveAskedFor #DaytimeEmmys2020" she tweeted on June 26.
Clarkson has opened up about her mental health
The talk show host is still having on new guests. She recently opened up about her mental health with Demi Lovato.
Clarkson talked about not always being confident. "I'm not all the time," she said. "It takes work." She admitted that it's a "daily effort" to be positive. More details about their divorce is now available through court documents.
They might battle over spousal support
RELATED: Kelly Clarkson Talks Abandonment Issues and Eloping With Brandon Blackstock Before Divorce Filing
The former couple has submitted documents to move forward with the divorce. The Blast reports they hope to keep their divorce settlement private, but there are some details that were revealed in their documents.
They want joint legal and physical custody of their two children. But they differ over spousal support.
Clarkson wants to deny spousal support and enforce the prenup they signed prior. However, Blackstock didn't file to deny spousal support and checked "other" and listed "reserved." This could be a sign the former couple will be hashing this out to finalize their divorce.
A source told the outlet that Clarkson and Blackstock's marriage ended amicably. Clarkson and Blackstock have avoided saying anything negative about their breakup so far. Time will tell if the rest of the divorce details will be hidden from the public.