Kelly Clarkson Opens up About Depression, Says It's a 'Daily Effort' to Be Positive
Many fans see Kelly Clarkson as a very positive person. She's usually seen having fun doing karaoke and telling funny stories on the Kelly Clarkson Show. But she has opened up about some of her personal struggles. On a recent episode, she talked about having depression and working hard to be positive.
Kelly Clarkson previously said she has abandonment issues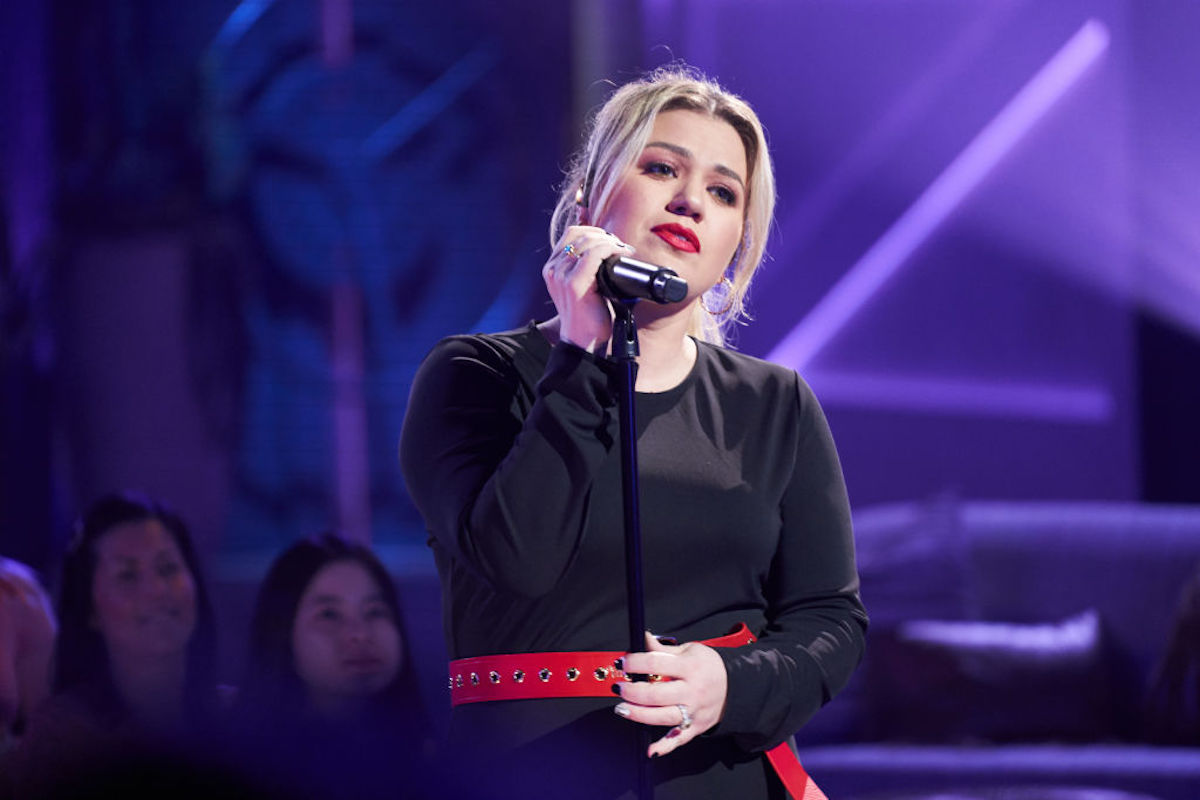 The mother recently did an interview with Glamour Unfiltered. She opened up about having abandonment issues and how it affects how she parents her children.
"I'm literally holding down so many things right now. Not only jobs, but even things where we usually had a lot more help," she said. "We are fortunate, so I'm not complaining in that sense, but I've definitely had to people that I work with, 'you hired a mom and I'm not an absentee mom. I'm a full-on mom.' I already have abandonment issues, so I don't want to pass those down."
She then talked about how these issues won't go away. "I don't think you get rid of that," Clarkson said. "I have people in my life that suffer from addiction to certain things and that doesn't go away. It's always there. It's just navigating your life around that existence in your life."
She has experienced depression
The singer talked to Demi Lovato about mental health on the Kelly Clarkson Show. Lovato has previously opened up about being diagnosed with bipolar disorder and her past with addiction. Clarkson praised Lovato for being outspoken about mental health.
"I love how open you are about mental health, because I have similar issues," she said, "And I've suffered from depression." She added, "I think a lot of people especially in the creative world, or just from childhood you kind of train to like just keep going and you can handle it."
Lovato showered the former American Idol winner with compliments in return. "You were like the first idol that I've ever had," she said. "And I wouldn't be the artist or even the person that I am with being so outspoken and vulnerable and fearless if I hadn't had you to look up to."
Clarkson pointed out that she isn't always confident. "I'm not all the time," she said. "It takes work." She pointed out that it's a "daily effort" to try to be positive.
Clarkson's personal life recently made headlines because she filed for divorce from her husband, Brandon Blackstock. She cited "irreconcilable differences" as the reason for their separation.
The former couple got married back in 2013. Blackstock has been her manager and he has other famous clients including Blake Shelton. Clarkson hasn't talked openly about her separation yet. She was seen out in Los Angeles not wearing her wedding ring. She is continuing with her talk show and will appear on the next season of The Voice.