Kelly Clarkson Granted Primary Physical Custody of Kids Due To 'Conflict in Co-Parenting' With Brandon Blackstock
Kelly Clarkson's divorce from Brandon Blackstock is getting messier by the month. The American Idol alum and her estranged husband of seven years are having a hard time coming to a co-parenting agreement. As a result, a judge has awarded Clarkson primary physical custody of their two children, noting the issues in communication and trust between the two.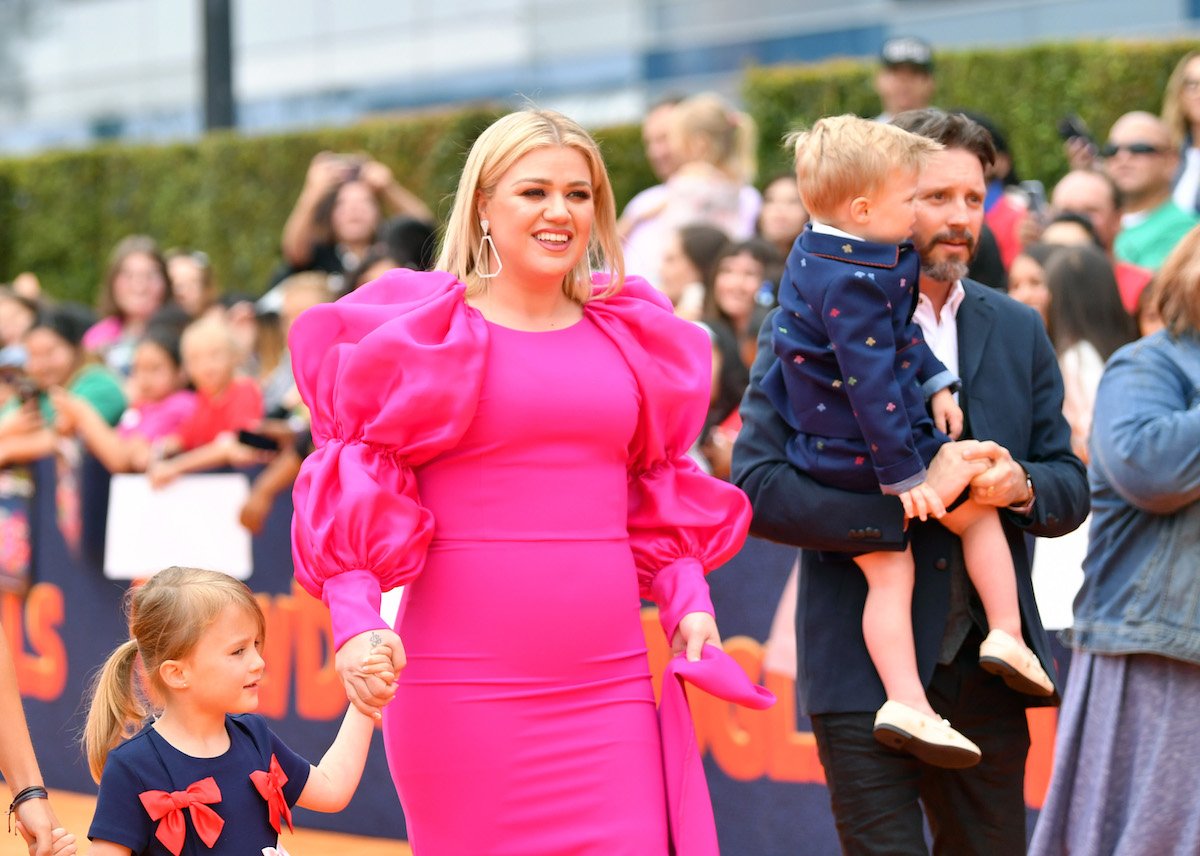 Kelly Clarkson and Brandon Blackstock split
Clarkson and Blackstock eloped in October 2013 after canceling their original outdoor ceremony. They met at the 2006 American Country Music Awards and Clarkson was instantly smitten. The "Stronger" singer told People at the time that prior to her relationship with Blackstock, she never considered marriage.
"I've only had three other boyfriends that I dated, and not really seriously," she said. "This guy walks by, making everybody laugh. I said, 'I'm gonna end up with him. I know it,'" she said.
Related: Kelly Clarkson's Divorce With Brandon Blackstock Took an Unexpected Turn
The couple welcomed two children, River and Remy. Clarkson filed for divorce earlier this summer, promising to keep their children as their main priority.
She told Entertainment Tonight in October, "The thing that's been kind of hard to navigate is I am an open book, but at some point, I'm a mama bear more than I am a person in the public eye, so I care 100 percent more about my children than I do anything else on this planet."
Clarkson added the split became "horribly sad" and admitted to being afraid of how her children would be impacted. 
Kelly Clarkson is given primary physical custody amid divorce from Brandon Blackstock
Apparently, Clarkson and Blackstock cannot come to an agreement in their co-parenting relationship and a judge has deemed Clarkson a better fit for primary physical custody of their children. People reports on the judge's decision, noting cour documents reveal such.
"The Court finds that under the circumstances present in this case, the interest in providing stability and continuity for the minor children weighs in favor of Petitioner having primary custody," People notes the court document reads, referring to Clarkson.
The document continues: "The level of conflict between the parents has increased. The parties have a difficult time co-parenting due to issues of trust between them."
Related: How Many Kids Does Kelly Clarkson Have?
The judgment reveals that Clarkson will allow her ex to visit the children. The former couple lives in two separate states, with Clarkson residing in LA where she films her NBC talk show. Blackstock resides in Montana where he works as a music manager.
Holidays between the parents will also be split. Court documents state the children spent the Thanksgiving break with Blackstock. For Christmas, the arrangement notes that Blackstock will have the children beginning Dec. 19 through Christmas Day at 2 pm. Clarkson will have children that Christmas afternoon through the end of the New Year's holiday.
The former couple will technically share joint physical and legal custody, but Clarkson is awarded primary physical custody in LA, meaning she will more than likely have the children most of the time. The judgment allows for Blackstock to have FaceTime daily "at a mutually agreed upon time." 
More legal issues in Kelly Clarkson and Brandon Blackstock's divorce
In addition to her issues with her soon-to-be ex-husband, Clarkson is also battling her father-in-law, Narvel Blackstock. FOX News reports that Narvel's management company, Starstruck Management Group, filed a lawsuit against Clarkson's NBC talk show in September.
Clarkson is accused of not paying over $1 million in commission for her work on The Voice and her talk show. But, Clarkson shot back, accusing the company of violating California labor laws.
She is accusing the company of "procuring, offering, promising, or attempting to procure employment or engagements" without obtaining the proper licensing prior. As a result, Clarkson wants the 15% commission owed to the company voided.