Kelly Clarkson Raves About Not Wearing Makeup in Self-Isolation
Kelly Clarkson's talk show went on hiatus on March 13. Clarkson and her husband Brandon Blackstock took their children to the ranch they own in Montana. Clarkson has been posing a few updates from the ranch on The Kelly Clarkson Show website and YouTube channel. Episodes recorded before March 13 continue to air, and reruns fill in other gaps.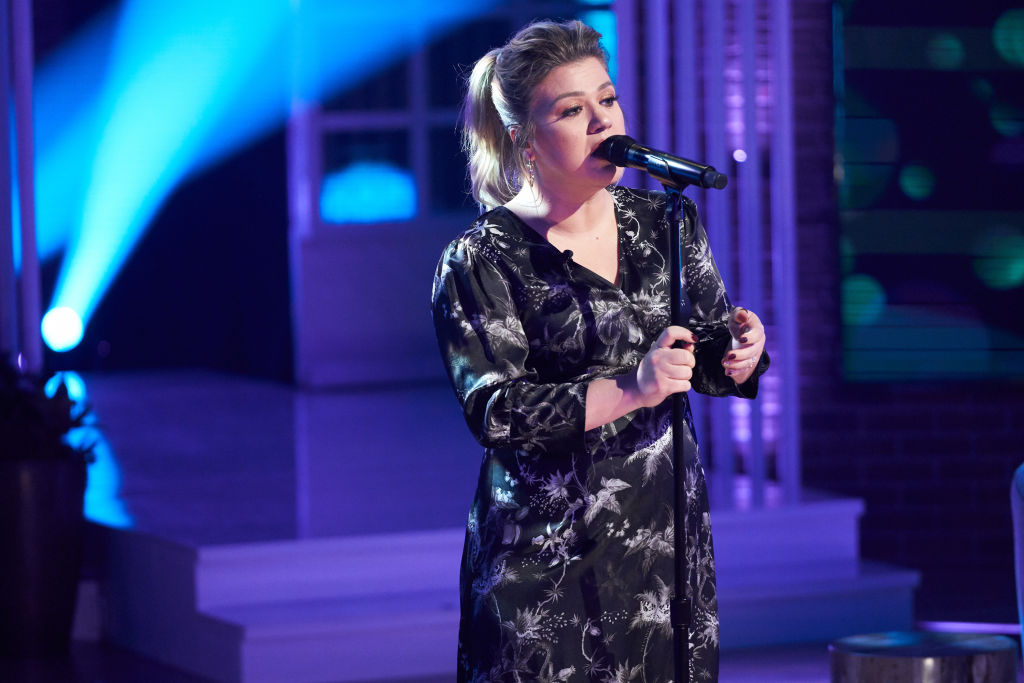 The Hollywood Reporter reported that Clarkson would begin filming new material for The Kelly Clarkson Show from Montana. She'll be following the lead of Stephen Colbert, Jimmy Kimmell, Conan O'Brien and other talk show hosts recording segments remotely. These will include musical performances and interviews with both celebrities and regular people doing good in their communities.
Clarkson has profiled nurses, lunch ladies providing free meals to students who can't go to school, a woman who created a Facebook community to help neighbors, kids who donated hand sanitizers to cops, a woman shopping for seniors, coronavirus cakes and more. In her latest update from the ranch, Clarkson revealed what she loves the most about not going into the studio for work right now. 
Kelly Clarkson loves this the most about working from home
Kelly Clarkson has lived a glamorous life from debuting on American Idol, to recording albums and performing on tour, to mentoring on The Voice and hosting her own talk show. All of those careers entail glitz and glamor, red carpets and photo shoots.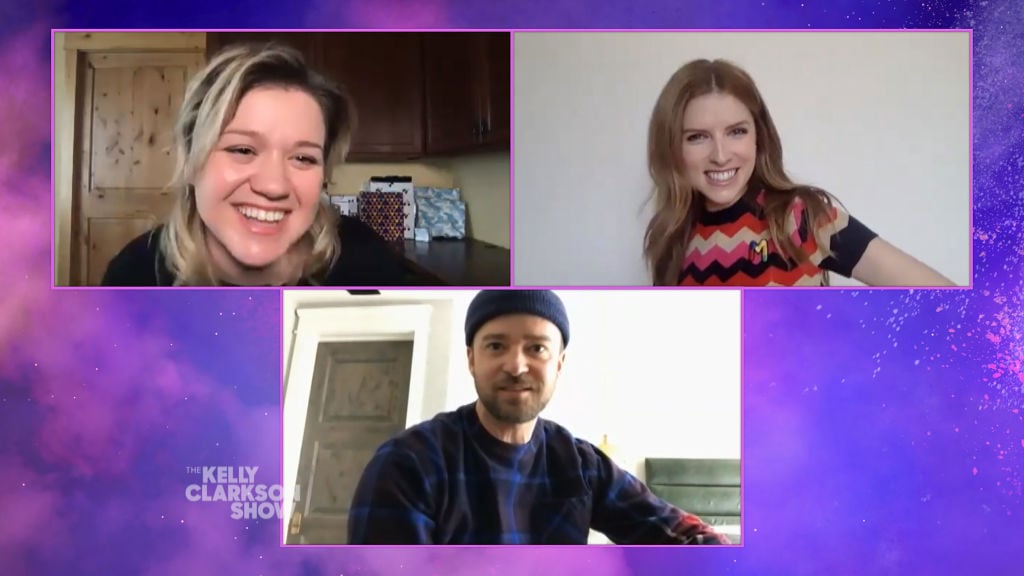 Even though she's recording messages on camera from Montana, Clarkson is no longer going all out to appear camera ready. Let's be honest, Clarkson still looks better au natural then most of us do on FaceTime.
"My favorite part of ranch life is the no hair and makeup," Clarkson said. "Yup, this is me in my glory. I love it."
Glamming up is a tough job but Kelly Clarkson's got to do it 
Clarkson wasn't dragging her on camera looks. She especially credited The Voice team of hairstylist Robert Ramos, makeup artist Gloria Elias-Foeillet and stylist Candice Lambert McAndrews for making magic with her. That should give you a sense of how much work it is every day that it takes three people to make one look like Kelly Clarkson.
"I mean, I like playing dress up for work," Clarkson said. "It's fun. Especially when Robert and Glo and Candaie get a hold of me. It's like Harry Potter has gotten a hold of me. I walk in like this and then I leave and I'm like damn."
Self-isolation gives her a break from all that 
For now, Clarkson gets a break from playing dress up, and long days of filming. She's playing board games and doing puzzles with her kids, and taking care of the farm animals on her ranch. She appears in these videos in a jacket and baseball cap, sans makeup.This is a peek into the Clarkson you never see, she says.
"But I like ranch life," Clarkson said. "This is how I prefer to be so that's probably my favorite part just for what usually happens in my everyday life."