Kelly Clarkson Recalls Being 'Very Miserable' While Filming 'From Justin to Kelly'
Kelly Clarkson has achieved a lot in her nearly twenty-year career. Not only did she win the first season of American Idol, become a top-selling recording artist, write a children's book, and land her own daytime talk show, the singer's also ventured into film, which is something she wishes she hadn't done back in the day.
Following her American Idol win in 2002, Clarkson starred alongside her American Idol runner-up Justin Guarini in the 2003 film From Justin To Kelly — a project she still cringes at to this day.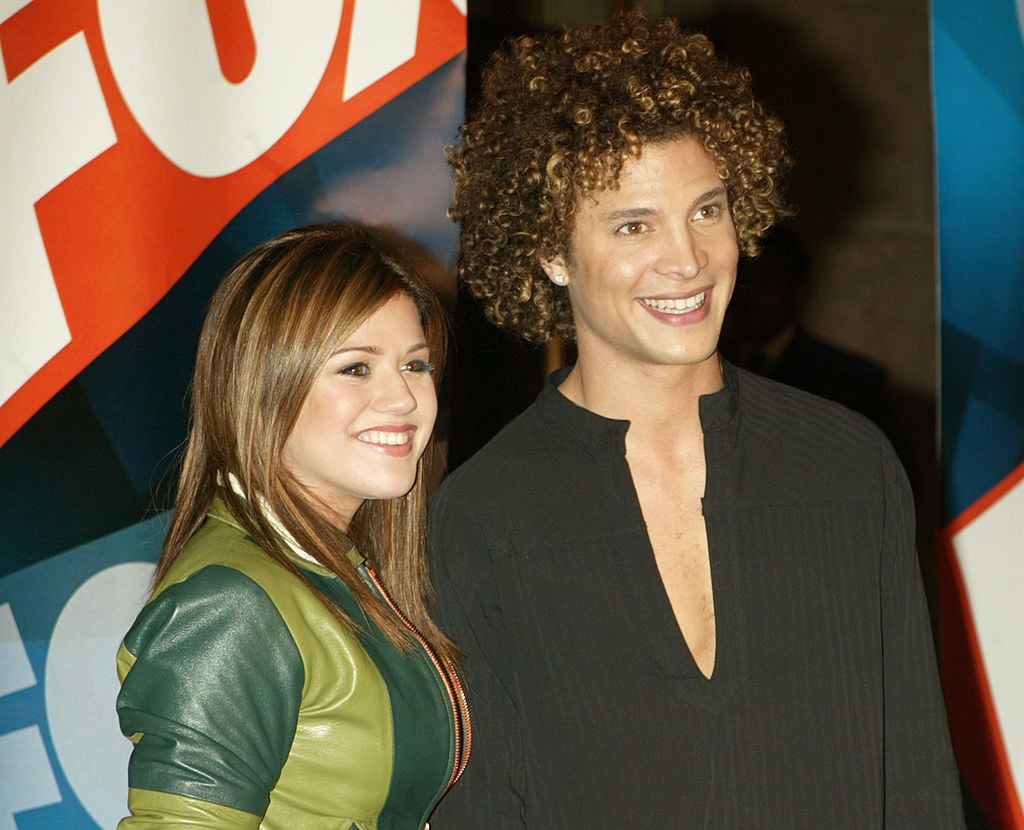 Making 'From Justin to Kelly' was a 'horrible' experience for Kelly Clarkson
Critics aren't the only ones who thought the musical rom-com From Justin to Kelly was a complete and utter disaster.
Over the years, Clarkson has not minced words about how awful it was to make the film.
"It was a very miserable time of my life," the Grammy-winner told Los Angeles Times in 2019. "I feel like it's one of those things where, 'There are plenty of people that would love to do this—why don't you ask one of them?'"
Following her win on the inaugural season of American Idol, the singer was contractually obligated to star in a studio film. The only problem? She wasn't big into acting.
The "Since U Been Gone" singer even admitted she tried to get out of starring in From Justin to Kelly.
"I cried," she said. "I talked to many lawyers and could not get out of the movie."
Released in 2003, From Justin to Kelly was a silly movie musical about Clarkson and Guarini's characters meeting, singing sweet tunes, and falling in love on spring break in Fort Lauderdale, Flordia.
Though the film should have been a success, thanks to its Idol connections, it ended up being a total flop, earning only $4.9 million in theaters. Today, From Justin to Kelly is still regarded as one of the worst movies ever made.
Kelly Clarkson is far from proud of the film
In 2017, the singer recalled attending the film's premiere during an interview with Howard Stern, revealing that she needed a little bit of liquid courage to get her through the night.
"I cried so hard because I didn't want to do that movie…I got very drunk at that premiere," the singer shared. "I literally ended up in a fountain soaked!" 
Despite the movie being a dreadful experience for Clarkson, she's since gotten a good laugh out of the cringe-worthy musical.
Back in January 2020, Clarkson bonding over making "horrible" movies with Jerry Springer during an episode of The Kelly Clarkson Show.
"And mine was contractually obligated. It was horrible. How was yours?" Clarkson said of From Justin to Kelly before Springer opened up about his experience filming an embarrassing movie.
"Horrible!" he said before the two enthusiastically high-fived over their disastrous movies.
We're pretty sure that if Clarkson could go back in time and get herself out of starring in From Justin to Kelly, she most likely would.