Kelly Clarkson Receives Her Official Wu-Tang Name from RZA
Up from the 36 chambers! Legends in the rap game, Wu-Tang Clan first brought audiences into Shaolin in the early '90s.
It was a magical time in hip-hop and when the Staten Island crew introduced its core nine members to the world, people took notice. And they were led by RZA.
In their 25+ years on the scene, Wu-Tang has touched music, TV, film, fashion, and even naming traditions. Diehard fans know the group possesses creative stage names reflective of who they are artistically and personally, and that's carried over to the fandom. We can all have Wu-Tang nicknames.
RZA (whose birth name is Robert F. Diggs) recently ushered in a hip-hop-pop music crossover as he just anointed singer/TV host Kelly Clarkson with a hilarious Wu moniker of her own, and she's really into it.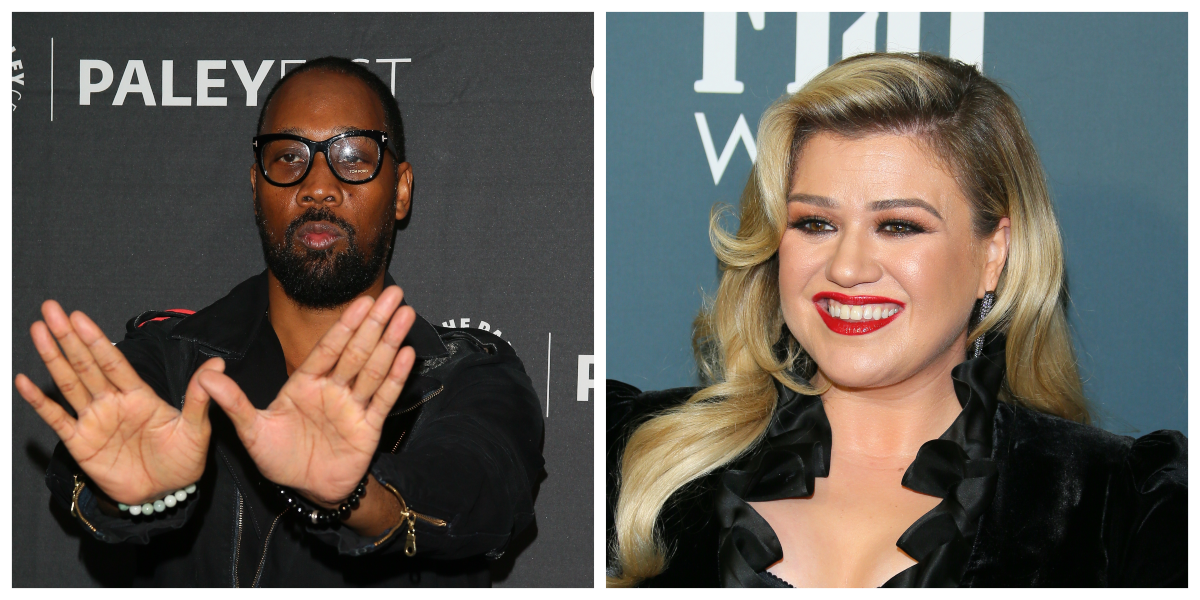 RZA appeared on 'The Kelly Clarkson Show'
Wu-Tang Clan's de facto leader RZA was a guest on The Kelly Clarkson Show to discuss his new film Cut Throat City, his music career, and the origins of his name.
He spoke about being mentored by Quentin Tarantino for six years, collaborating with U2's Bono, and why his mother named him Robert Fitzgerald—after the famous Kennedys.
Though he didn't elaborate on the meaning of RZA (which is derived from the Five Percent Nation's system), Bobby Digital, or any of his other handles during this segment, RZA once told Conan O'Brien that all his names were connected to different aspects of his personality.
But he did tell Clarkson which one he considers to be the most honorable before switching gears.
Kelly Clarkson has a new Wu-Tang name
Ready to throw a "W" up, Clarkson asked RZA to give her a Wu-Tang crew name. Using the famous internet name generator, he anointed her with "Erratic Wizard."
If you've already received your own Wu persona via the same tool, then you understand the significance of this moment and realize it's like a form of hip-hop knighthood.
Clarkson was elated that she earned the wizard title and joked the erratic part is fitting too.
Anyone can snag a Wu-Tang name online
Thanks to RZA's The Wu-Tang Manual published in 2005, fans were let in on each group member's string of nicknames used on stage and in the streets. The book inspired the popular mess.be Wu-Tang name generator website to pop up, bestowing countless titles upon fans worldwide.
In fact, actor Donald Glover, aka Childish Gambino, got his rapper alias through the site. If you type his name into it today and click "Enter the Wu-Tang," Childish Gambino is still the result. No matter how many times you punch your real name into the system, your official Wu-Tang persona will also be the same.  
These days, RZA is busy promoting his film, making music, sharing meditation exercises on Spotify, and gearing up for a chess match against fellow Wu-Tang member, GZA.
Fans can tune in for the Twitch livestream on Oct. 10 at 4 p.m. EST to catch the two MCs/businessmen battle it out on the board.