Kelly Clarkson Responds to Being Shamed for Being a Working Mom and Filing for Divorce
America's Got Talent got a new face for two episodes thanks to Kelly Clarkson acting as a guest judge. But not everyone was happy about it. Someone tried to shame her for working and going through a divorce. The talk show host responded to it.
Kelly Clarkson and Brandon Blackstock have split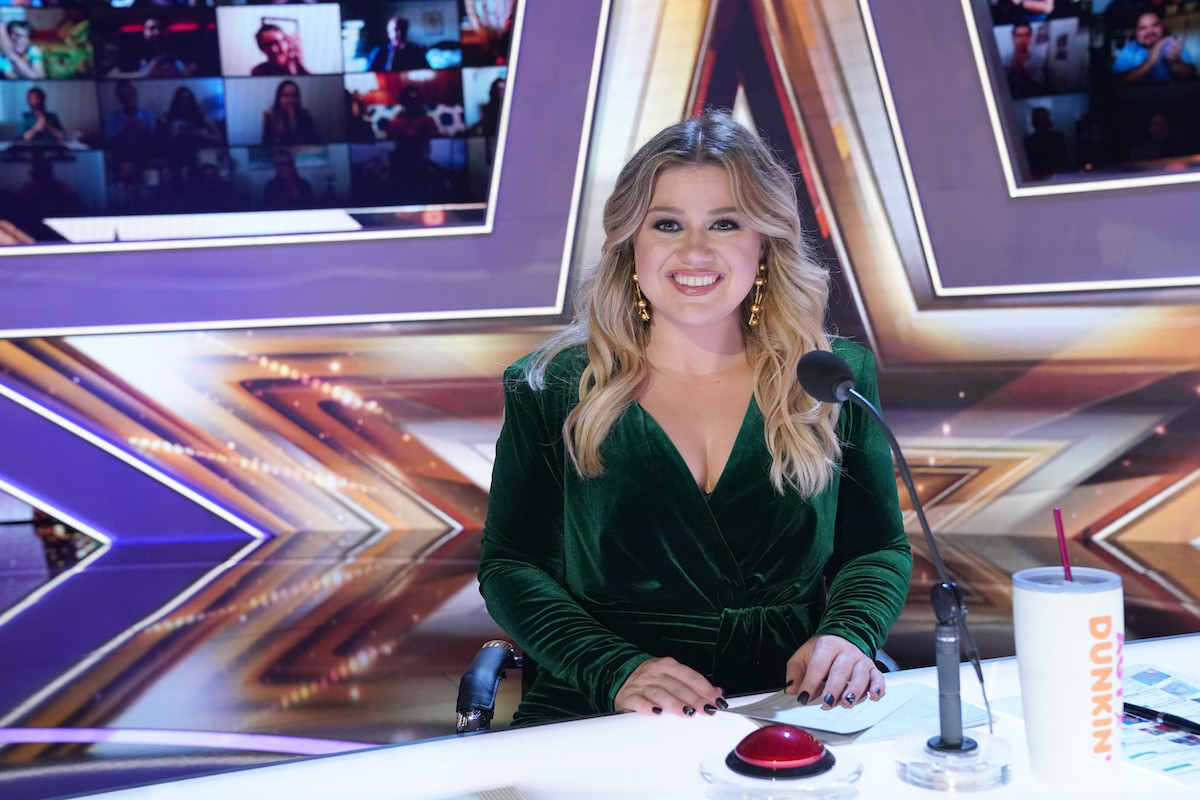 RELATED: Kelly Clarkson and Brandon Blackstock Might Battle Over This 1 Issue While Getting Their Divorce
Clarkson and Brandon Blackstock were isolating on their ranch in Montana with their kids earlier this year. She later shocked fans by filing for divorce in Los Angeles in June.
The singer hasn't talked openly about her divorce. But she did share a sweet message to Blackstock after she won an Emmy for for Outstanding Entertainment Talk Show Host.
"Thank you so much to @BBlackstock for believing in me & convincing me to do @KellyClarksonTV show and @lifeofT for being the greatest friend/assistant #BestEmilyICouldHaveAskedFor #DaytimeEmmys2020," she tweeted on June 26.
Blackstock works as a talent manager and Clarkson is one of his clients. Clarkson has also been busy lately.
Clarkson is working on multiple shows
RELATED: Kelly Clarkson Says Fans Give Her this Backhanded Compliment When They Meet Her
There are many people in the entertainment industry who had to slow down due to the pandemic. But Clarkson has been keeping busy.
She finished up the last season of The Voice from her home. Her talk show The Kelly Clarkson Show is still releasing new episodes.
She also unexpectedly became a guest judge on America's Got Talent. Simon Cowell broke his back after an electric bike accident and Clarkson temporarily filled his seat.
She responded to someone shaming her
RELATED: Kelly Clarkson Talks Abandonment Issues and Eloping With Brandon Blackstock Before Divorce Filing
Clarkson was filling in for Cowell on America's Got Talent. But not everyone was happy about it.
"Now Kelly is taking Simon's place…no wonder her marriage didn't work," someone tweeted according to Us Weekly. "Surprise she has time for her kids…not the good old country girl we fell in love with…it's all about Kelly being on tv…and no one else…no tears for her…but for her kids."
The guest judge tweeted, "Wow. Shaming a woman who has a great work ethic, is a great mom, and who steps up and fills in when a friends asks for a favor because that's actually what 'good old country girls' do…. this can't be who you are deep down. I have more faith in your heart. Aim higher please." The person's tweet is no longer available.
Clarkson's time on America's Got Talent is over. "That's a wrap! My job here is finished! Thank you @AGT for having me on these past two nights as a guest judge while @SimonCowell recovers at home. Best of luck to all the contestants that made it through tonight! #AGT," Clarkson tweeted on Aug 12.
Mandel told E! News that it's possible Cowell will be back before the season ends. There still isn't any official plans for that to happen.