Kelly Clarkson Says Fans Give Her this Backhanded Compliment When They Meet Her
Fans who meet Kelly Clarkson tend to say the same thing. Unfortunately for the talk show host it's a backhanded compliment. This is what she gets often and there is another celebrity who hears the same thing from people who meet him.
Kelly Clarkson gained fans from 'American Idol'
Clarkson rose to fame from winning the first season of American Idol back in 2002. She went on to have a successful music career.
Since then, Clarkson has been a coach on The Voice. Now she has her own talk show with The Kelly Clarkson Show.
It's obvious that fans love her because they've voted for her team to win The Voice multiple times. Her talk show has also managed to make it to another season. Clarkson has been more open with fans lately and that means sharing what she doesn't like with them.
Clarkson said she doesn't like being kissed on the face
Some people kiss cheeks to greet each other. But the singer revealed she isn't a fan of this.
"Spread the word. I don't like being kissed on my face when U [sic] meet me. Ever. Male or female. I ain't European y'all. I didn't grow up doing that. I don't like it. I don't know where Ur [sic] mouth has been but I know where it's not gonna end up, & that's anywhere on my face. #MyPSAForTheDay," Clarkson tweeted.
Not everyone was happy about this. "What I don't like is when Americans think all Europe is the same and not different countries. Not in every European country kisses to say hello are common. In Northern or Eastern Europe that's quite uncommon," one fan tweeted.
"Your [sic] going to catch heck when you go to Europe. Not sure why celebs are on social media to easy to stick your foot in your mouth. Especially after a few drinks management needs to silence their phones you can see her financial advisers screaming 'Noooooooooo!'" replied another person.
She said fans give her the same backhanded compliment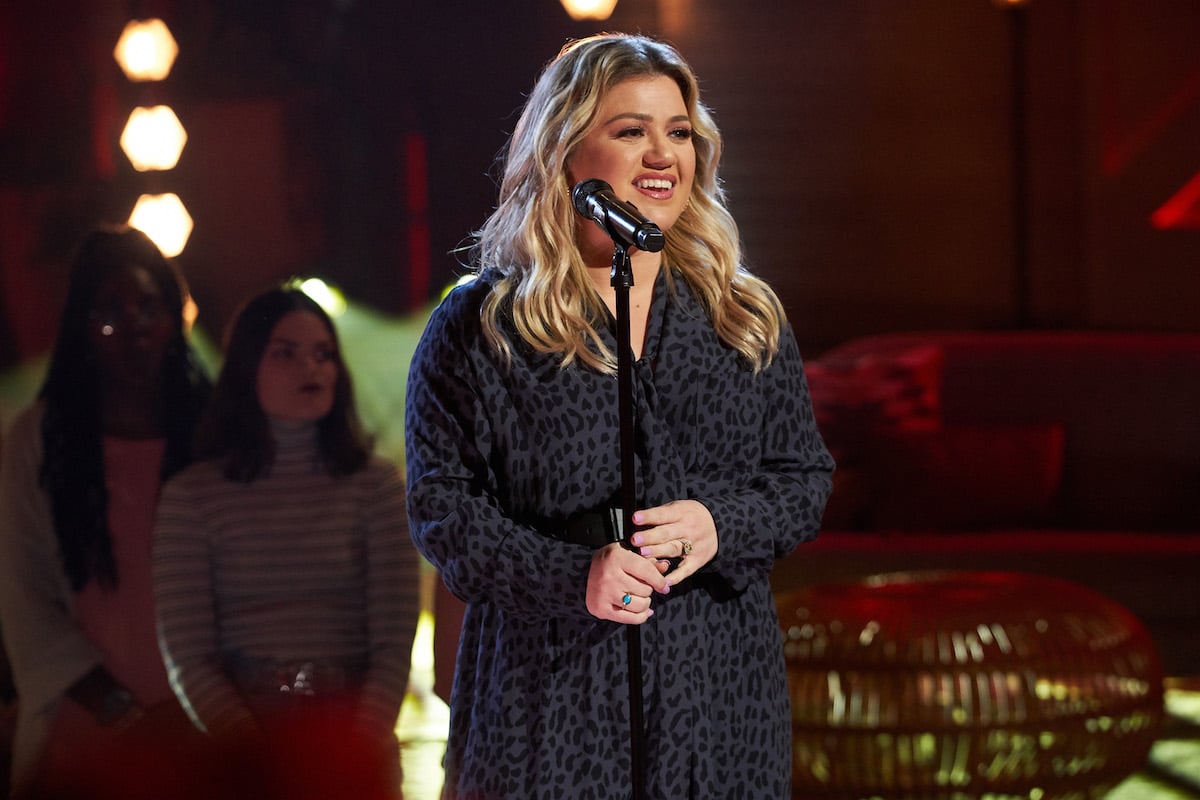 Clarkson's fans often compliment the singer the same way. But she said it's not a genuine one.
The talk show host talked to Al Roker, who released a collection of essays called  "You Look So Much Better In Person." Clarkson explained that she can relate to the title.
"I love the title," she said on The Kelly Clarkson Show. "Anybody that knows me that sees your book, buys your book, reads your book, is going to laugh because literally the thing said most to me in my life, in my career is the title of your book, 'You look so much better in person.' I honestly thought it was just me." 
She also said fans point out she's smaller in person. "Do I look like an Amazon?" the talk show host asked. Clarkson also said fans say she sounds better in person at concerts.
This is kind of a problem since most of her career is on television and her music isn't always live. But the talk show host was able to laugh at this.