Kelly Clarkson Says She Learned From Her Parents' Divorce to Help Deal With Her Own
Some fans were shocked Kelly Clarkson and her husband, Brandon Blackstock split up. She opened up about the situation on her show. The Voice coach said she learned an important lesson from her parents on how to deal with the situation.
Kelly Clarkson has opened up about her parents' breakup before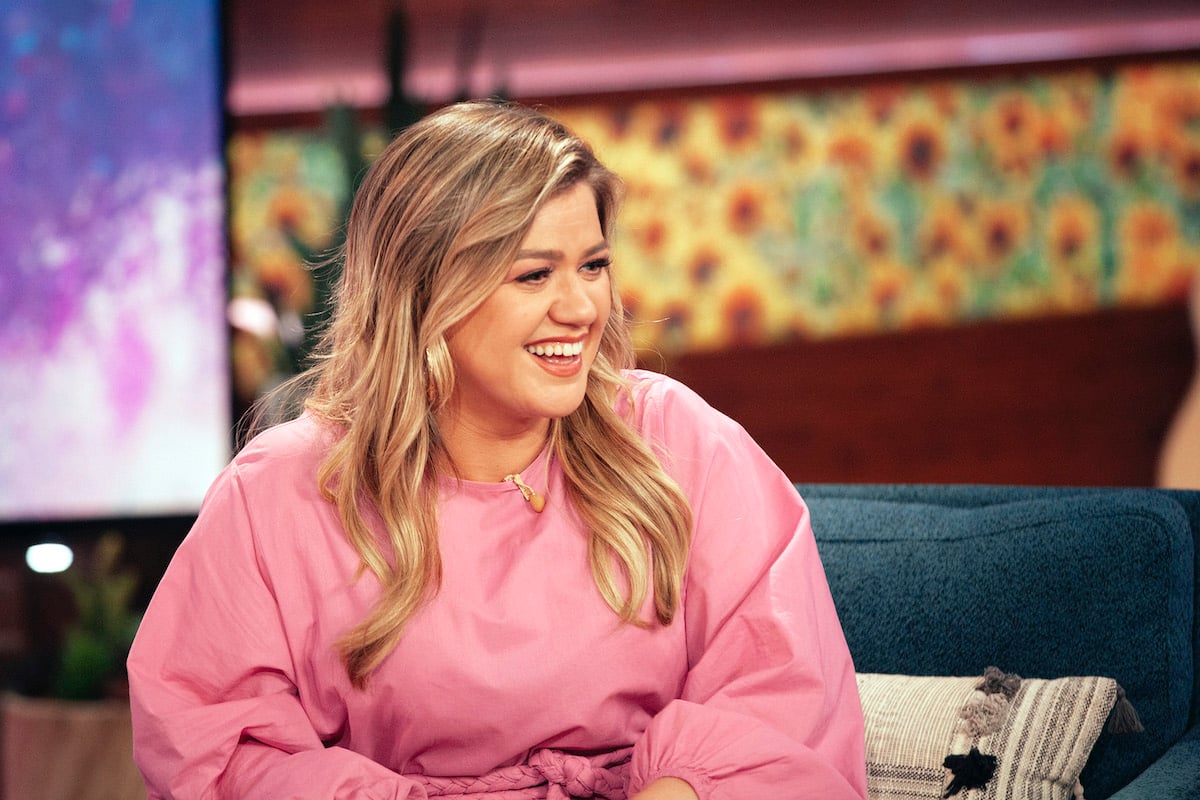 RELATED: Kelly Clarkson Calls Divorce With Brandon Blackstock the 'Worst Thing Ever'
The singer has been very inspired by her family's history to make music. Her parents got a divorce and her father was not really a part of her life after six years old.
"I know a lot of people go, 'Aww,' but it's not really that situation," she said on the Skavlan talk show. "I think if you don't grow up with it, it's hard to miss something you never had."
She said she tried to reconnect with him for her brother. "Even if it's not your father, whoever it is in your life, if someone presents such a cancerous environment and then just keeps hurting you, and even if they're doing it inadvertently and they just don't know better, you should just not have that person in your life," she said. "And it's OK. That's not a hateful situation. You go your own way."
She filed for divorce
RELATED: Kelly Clarkson and Brandon Blackstock Might Battle Over This 1 Issue While Getting Their Divorce
Clarkson has been married to Blackstock since 2013. She filed for divorce in June and claimed the split was due to "irreconcilable differences."
She has kept busy throughout this time. She continued The Kelly Clarkson Show and had plans to return to The Voice.
Clarkson was awarded an Emmy for Outstanding Entertainment Talk Show Host. She thanked Blackstock by tweeting, "Thank you so much to @BBlackstock for believing in me & convincing me to do @KellyClarksonTV show and @lifeofT for being the greatest friend/assistant #BestEmilyICouldHaveAskedFor #DaytimeEmmys2020."
Blackstock has acted as her manager and he represents other celebrities too. Now the show is back and she recognized her divorce in the premiere episode.
She learned an important lesson from her parents
RELATED: Kelly Clarkson Defends Her Daughter's Hair 'Before I Get Attacked'
Clarkson's talk show returned for a second season. She mentioned her personal life going through a big change with her divorce.
"As you probably know, 2020 has brought a lot of change also to my personal life," she told the audience. "Definitely didn't see anything coming that came, but what I'm dealing with is hard — it involves more than just my heart, it involves a lot of little hearts. We have four kids and divorce is never easy."
She continued, "And we're both from divorced families so we know the best thing here is to protect our children and their little hearts. So I'm usually very open and I usually talk about everything. But in this case I will talk a little bit here and there about me personally, but probably won't go too far into it." It sounds like fans will hear very little about the host's situation on the show.