Kelly Clarkson Showed How She Was Isolating Before Filing for Divorce From Brandon Blackstock
Many celebrity couples are isolating together during the pandemic. That included Kelly Clarkson and Brandon Blackstock. The Voice coach reportedly filed for divorce recently. Find out how she was isolating with her family before she filed.
Kelly Clarkson and Brandon Blackstock got married in 2013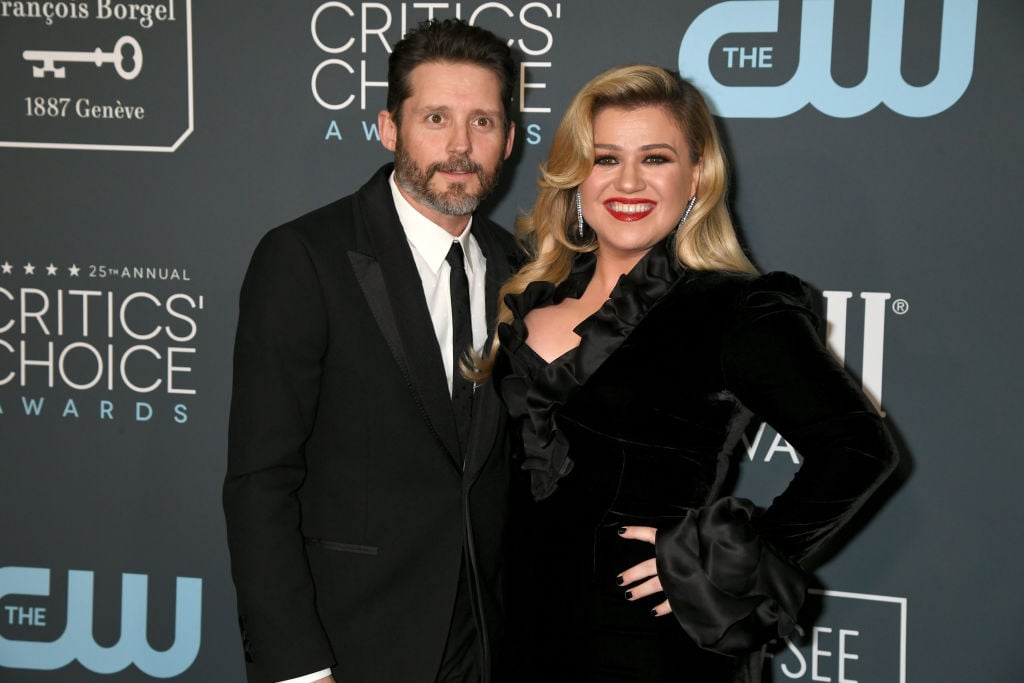 The American Idol alum met the talent manager in 2006. But they didn't start dating until 2012.
She talked about her different fashion moments with E! News and mentioned when she started dating him. "Right when I got those bangs was right when I started dating my husband," she said. "I remember that because my Super Bowl performance, that was, like, our first time we started flirting. And I was like, 'I'm so into you, make out with me!'"
The singer announced her engagement on Twitter with "I'M ENGAGED!!!!! I wanted y'all to know!! Happiest night of my life last night! I am so lucky and am with the greatest man ever :)." They got married in 2013 at Blackberry Farm in Walland, Tennessee. They went on to have two kids River Rose and Remington.
She filed for divorce
The singer has filed for divorce from her husband in Los Angeles on June 4, according to Entertainment Tonight. They have yet to make a statement about the separation.
Fans are starting to react to the news on Twitter. One fan tweeted, "@kellyclarkson stay positive girl and don't let the media get to you. I know you and Brandon are going through a tough time." Another fan tweeted, "Really thought Kelly Clarkson and Brandon Blackstock would last."
Clarkson previously showed how they were isolating
Clarkson was still busy with The Kelly Clarkson Show. She showed how her family was isolating in an episode.
She said they went to their ranch called "Vintage Valley" in Montana. "We officially bought our ranch, Vintage Valley, over a year and a half ago," she said. "I just love being outdoors. Brandon and I love wide open spaces and coming to the ranch because well both of us grew up in the countryside, one. And two, we literally work almost seven days a week if not seven days a week. So you know when we have time off we really like to check out."
The Voice coach continued to praise their surroundings. "It's nice to get into nature," she said. "As a society, we don't do it enough. We're always working constantly, so it's nice to come out here and sit by the stream, hear the water flowing, and be around all the trees."
Blackstock is Clarkson's manager along with Blake Shelton. He has previously appeared on The Voice because of this but he didn't make much of an appearance in the latest season.