Kelly Clarkson vs. Brandon Blackstock: Who Has a Higher Net Worth?
Kelly Clarkson and husband Brandon Blackstock are getting a divorce after nearly seven years of marriage. Who has a higher net worth?
Like a few other celebrity couples who couldn't make their relationships work through the quarantine, Kelly Clarkson and husband of nearly seven years, Brandon Blackstock, are calling it quits. The American Idol star and Blackstock both have lucrative careers. Which one has the higher net worth?
Blake Shelton pushed Brandon Blackstock to propose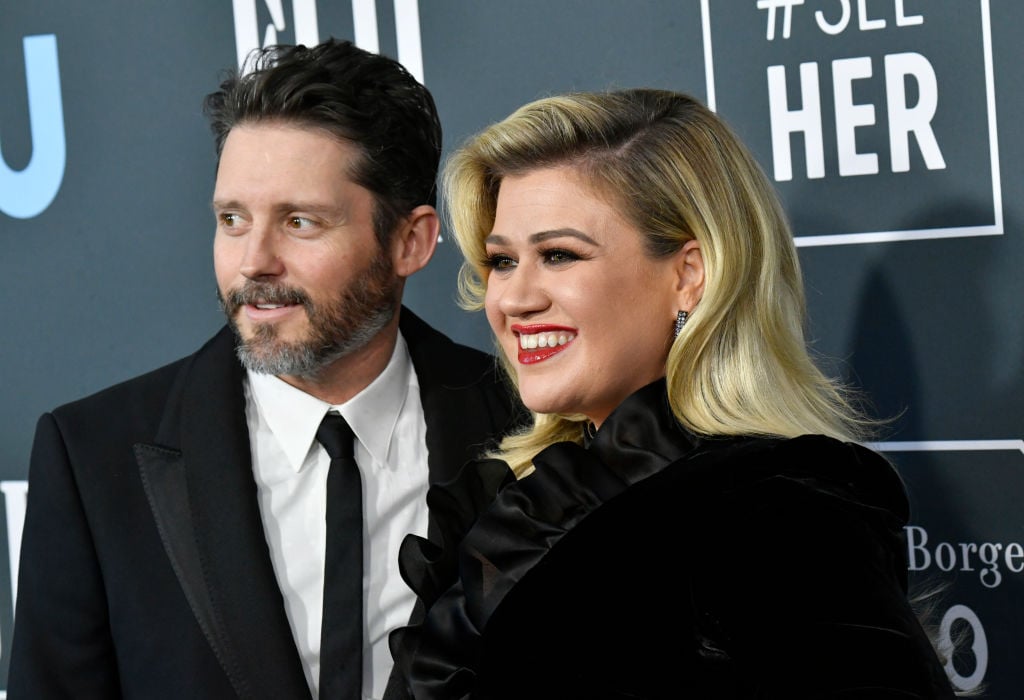 News of Kelly Clarkson filing for divorce from her husband of nearly seven years, Brandon Blackstock, is bringing up the couple's past. The Voice coach and country singer, Blake Shelton (whom Blackstock manages), admitted in a 2012 interview with Huffington Post he's the one who pushed Blackstock to propose in the first place.
"I told Brandon, 'Man, you need to grow up and you figure out that you need to marry this girl,'" he said. "I am going on the record saying, I will do the music at the wedding or whatever you want to do, I'll be that guy … cause you need to get your head out of your ass and ask that girl to marry you."
The couple married in October 2013. Following, Clarkson spoke of their relationship with high regard in another interview with USA Today.
"I was single for, like, ever. But once I found someone I fell in love with — we've been together four years — honestly, it still feels like the first week," she said. "We're just still crazy about each other…and we have a great team, I know we're going to be great parents. We were really adamant — our kids go to bed at a certain time every night, and then it's our time."
Clarkson filed for divorce
Now, Clarkson filed for divorce citing "irreconcilable differences" following their time together quarantined in Montana. A source told Entertainment Tonight the couple has been having problems "for several months" and were "making a conscious effort to work things out."
However, all that togetherness didn't work in their favor.
"The constant time together seemed to make an already challenging situation worse," the source added."Kelly knew she just needed to follow her heart and finally realized divorce was her only option."
Clarkson and Blackstock have two children together, 5-year-old daughter River and 4-year-old son Remington. Blackstock also has an older daughter and son from his previous marriage to Melissa Ashworth, whom he divorced in
Clarkson is among the most successful winners of 'American Idol'
It's no surprise that Clarkson is listed as the second-highest selling American Idol contestant. Season 4 winner, Carrie Underwood, takes the top spot. Of course, Clarkson is known for being the first American Idol winner but her net worth reflects a lot more than that.
According to Celebrity Net Worth, Clarkson's current net worth is an estimated $45 million with a $15 million annual salary. Her earnings come from her albums that contained singles like "Since U Been Gone," "Breakaway," and "Miss Independent."
Clarkson's 2003 film, From Justin to Kelly, may have tanked, but she went on to appear in various TV shows such as her place as a coach on The Voice and as the voice of animated characters in The Star and Trolls World Tour. She's also the host of her own talk show, The Kelly Clarkson Show.
As an author, Clarkson published two books so far, River Rose and the Magical Lullaby in 2016 and River Rose and the Magical Christmas in 2017.
Blackstock manages others
Blackstock is more than Clarkson's husband. His dad, Narvel Blackstock, founded Starstruck Entertainment in 1988. Narval was previously married to country icon, Reba McEntire, for 26 years.
Blackstock works as a talent manager at his father's company. He's been helping shape the careers of Shelton, Clarkson, and Rascal Flatts. He has an estimated net worth of around $5 million, according to multiple outlets.
Since Clarkson has the higher net worth in her relationship with Blackstock, that same Entertainment Tonight article stated she's "asked the court to terminate the ability to award spousal support to Blackstock."
The singer, who requested her last name be restored, also asked that "the court enforce their premarital agreement and that both parties cover their own attorney's fees."
The couple has not divided property as of yet and Clarkson has asked for joint legal and physical custody of River and Remington.