Kelly Clarkson's Divorce With Brandon Blackstock Took an Unexpected Turn
Many people were surprised when Kelly Clarkson filed for divorce from Brandon Blackstock. But now their divorce is taking a surprising turn because they also do business together. The Voice coach is being taken to court for over a $1 million.
Brandon Blackstock is Kelly Clarkson's manager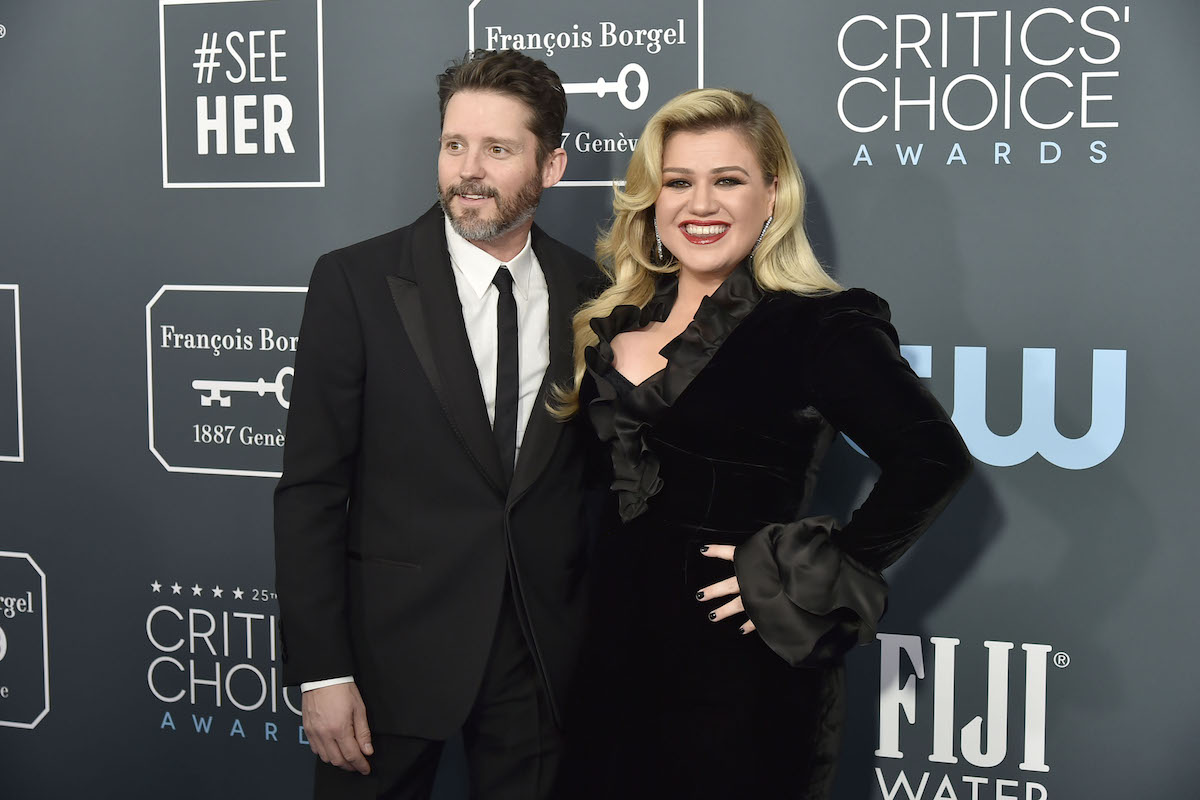 Clarkson used to be managed by Blackstock's father, Narvel. They met at the American Country Music Awards and their relationship grew from there.
Blackstock and Clarkson got married in 2013. They have two kids together River Rose and Remington Alexander. Blackstock took over as being her manager and he has other celebrity clients including Blake Shelton.
This year, the couple was isolating with their children at their ranch on Montana. "It's nice to get into nature," Clarkson said on The Kelly Clarkson Show. "As a society, we don't do it enough. We're always working constantly, so it's nice to come out here and sit by the stream, hear the water flowing, and be around all the trees."
So it was surprising when Clarkson filed for divorce is Los Angeles in June. It took some time for the talk show host to open up about their separation.
Clarkson said the divorce is the worst thing ever
The singer has done a few interviews and returned with another season of her talk show. She has opened up a little bit about the changes in her personal life.
"I mean, it's no secret," she said on Sunday TODAY. "My life has been a little bit of a dumpster … personally, it's been a little hard the last couple months."
She talked about how she's been getting through it. "I've been talking to friends that have been through divorce," Clarkson revealed. "I don't know how people go through that without having some kind of outlet because it is the worst thing ever for everyone involved."
Clarkson still had kind words for her estranged husband. She won an Emmy for her talk show and had a message for him.
"Thank you so much to @BBlackstock for believing in me & convincing me to do @KellyClarksonTV show and @lifeofT for being the greatest friend/assistant #BestEmilyICouldHaveAskedFor #DaytimeEmmys2020," she tweeted. But now it looks like things aren't so amicable between them.
She was reportedly sued
It looks like things are getting tense between Clarkson and her ex's family through business. Variety reports Narvel Blackstock's Starstruck Management Group filed a claim against her.
The complaint claims Clarkson didn't pay the full commission from her work on The Voice and The Kelly Clarkson Show. The company has been paid 15% of her gross earnings in the past. She is accused of paying $1.9 million this year, but still owing $1.4 million and will owe $5.4 million by the end of the year.
The suit claims there was an oral agreement between Clarkson's attorney and business manager in 2007, and the singer confirmed it over a phone call. Clarkson has yet to respond to the lawsuit.