Kelly Dodd Spotted For the First Time Since News Broke the Entire 'RHOC' Cast is on the Chopping Block for Season 15
Kelly Dodd is on the move. The Real Housewives of Orange County star was seen on a stroll with her puppies in Laguna Beach last week, marking her first public appearance since some big RHOC casting news broke. The entire cast of Bravo's flagship reality series is reportedly on the chopping block, but you wouldn't know it looking at Dodd's latest outing.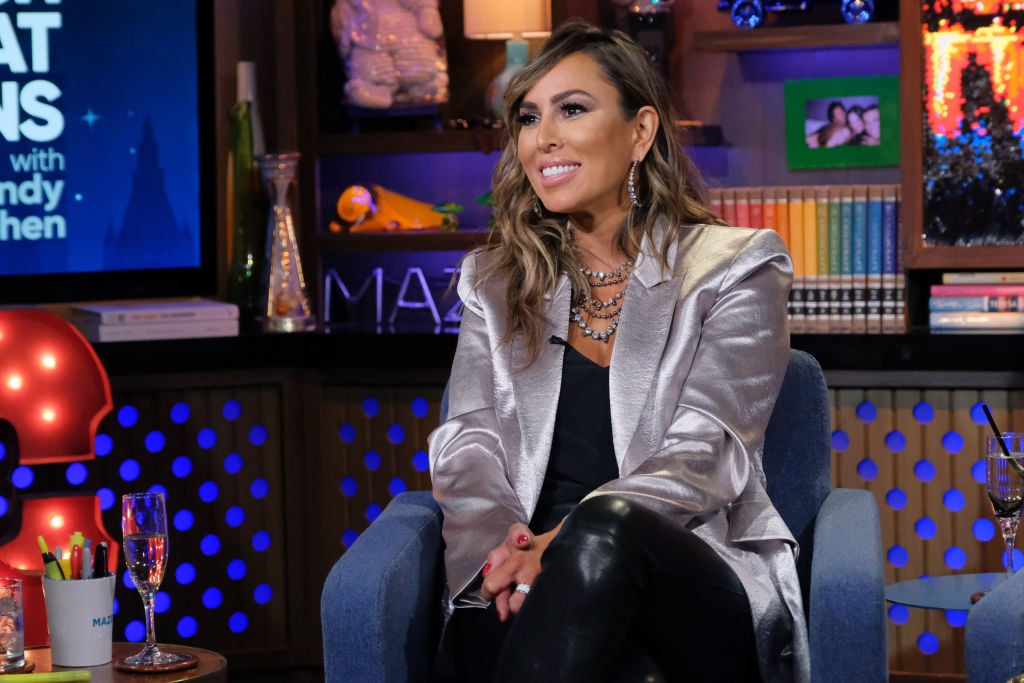 Kelly Dodd takes a stroll on the beach
Last Friday, Dodd enjoyed some fresh air with her two adorable dogs. The RHOC star rocked a black dress for the outing and complete her look with a red handbag and some sneakers.
Although there has been a lot of talk about casting changes, Dodd was nothing but smiles as she walked her two pups on the beach. She smiled several times for the cameras and seemed to be in a very good mood.
If the casting rumors are true, then Dodd certainly appears to be taking the news well.
The rumors heated up following the final reunion episode for season 14 of RHOC. Much of the drama this season has centered on Kelly Dodd and Vicki Gunvalson, who was demoted to a friend this past season.
While things have gotten very heated between the co-stars, Dodd recently revealed that there are no hard feelings between them.
"I mean, I wish the best for Vicki. I don't want to hold onto grudges with her, but I wish Vicki the best, I really do," she shared.
Major changes are ahead for 'RHOC'
There has been a lot of talk in recent weeks that Bravo wants to shake things up in season 15 of RHOC. Producers enjoyed all of the drama that unfolded in season 14, but sources claim they are worried it is getting repetitive.
"The drama was good with Tamra, Shannon, Vicki and Kelly," the insider explained. "But do viewers want to keep seeing the same thing over and over?"
The insider added that newcomers Brauwyn Windham-Burke, Emily Simpson, and Gina Kirschenheiter are also on the chopping block for next season. Producers did not feel like fans responded to their storylines.
The tricky part about overhauling the cast is that fans are invested in Vicki Gunvalson, Shannon Beador, Tamra Judge, and Kelly Dodd. Producers may be worried about stagnation, but there is no doubt that fans tune in to see them.
The network has not made any announcement about casting changes for season 15. Bravo likely won't say anything on the matter until we get closer to production.
At this point, the only person who might not return is Gunvalson, who refused to return unless she gets her orange back.
Why is Kelly Dodd so happy?
Casting rumors aside, there may be a good reason why Dodd looked so happy during her recent outing. According to Radar Online, Dodd's relationship with her new fiancé, Rick Leventhal, is going great.
The reality star is reportedly falling hard for the Fox News anchor, and some sources are claiming that they are thinking about televising their wedding. If that is true, then it is possible the ceremony will be featured on RHOC (assuming Dodd remains on the show next season).
Kelly Dodd was married to Michael Dodd for a number of years before they called it quits in 2017. The pair, who share one child together, finalized their divorce last year.
Dodd has not commented on the wedding or casting rumors. If they do want a TV wedding, that could be a bargaining chip for Dodd to return to the series for at least one more run.
Dodd blasts Judge and Windham-Burke's friendship
In a recent Q&A session on Instagram, Kelly Dodd told Windham-Burke to be careful about getting too close to Judge.
The conversation started after Windham-Burke praised Judge for super nice to her this season. She revealed that Judge has been very supportive of her and has helped her through a few meltdowns.
In response to the kind words, Kelly Dodd warned her co-star about Judge's manipulative ways.
"She wants to manipulate you… But it's okay. You can figure it out on your own self," Dodd stated.
Despite the warning, Windham-Burke stuck to her guns and assured Dodd that Judge is a good person. The two then revealed that their ally this season, Kirschenheiter, is on outs after she skipped out on Windham-Burke's recent birthday bash.
The Real Housewives of Orange County stars did not, however, talk about the latest casting rumors. Kelly Dodd claims she is returning for season 15, but Bravo has not confirmed anyone is safe.