Kelly Dodd's Ex Brian Reagan Accuses the 'RHOC' Star of the Same Horrible Behavior as Her Ex-Husband
Kelly Dodd's ex-husband Michael accused the 'RHOC' star of physical abuse, not her former boyfriend, Dr. Brian Reagan is accusing her of the same horrible behavior.
Brian Reagan is reportedly telling people why he parted ways with Real Housewives of Orange County star Kelly Dodd. Fans are watching their romance unfold in season 14 of RHOC, and so far, their relationship seems to be going great. But what we haven't seen is Dodd being abusive and unfaithful, which an inside source says is what ended their relationship on the spot. And, unfortunately, this is not the first time that Dodd has been accused of being physically abusive.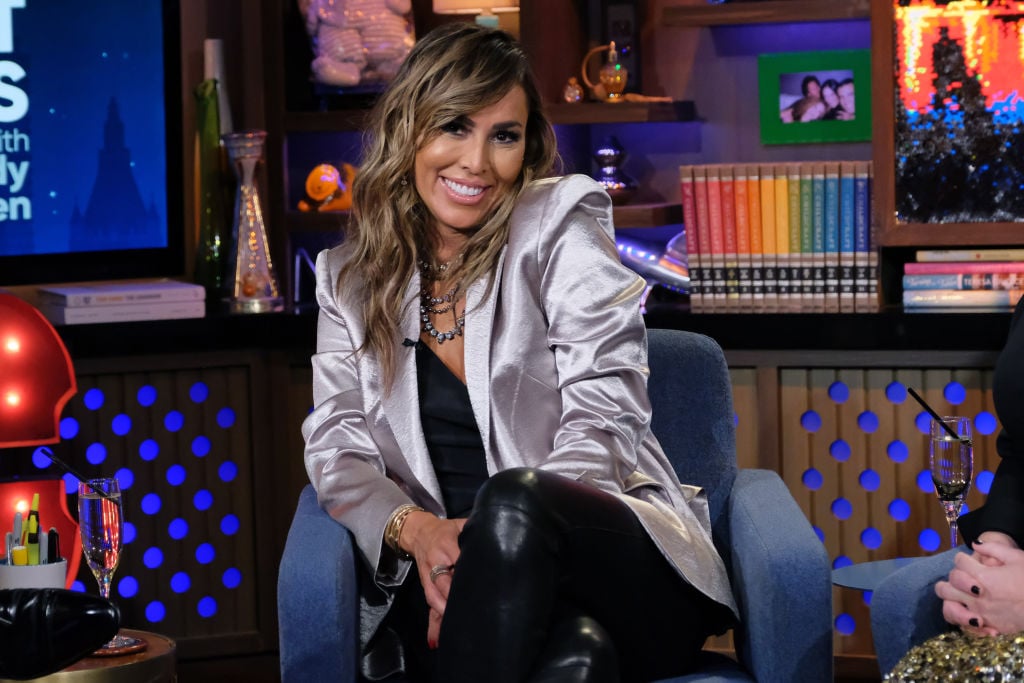 Why did Reagan and Dodd call it quits?
Dodd and Reagan dated for over nine months before parting ways earlier this year. Shortly after their split, Dodd started seeing Rick Leventhal and their romance has been going strong ever since.
But getting to the bottom of Kelly Dodd's breakup with Regan has proven difficult.
Dodd and Reagan's split has been plagued with cheating rumors – never mind that whole train thing – which he has vehemently denied. While neither of them have gone into great detail about the breakup, inside sources are telling a completely different story.
According to All About The Tea, sources claim that Dodd is the one who was unfaithful and was cheating on Reagan while they were planning the next phase of their relationship. 
"Kelly started secretly hooking up with Rick [Rick Leventhal] in July while she and Brian [Dr. Brian Reagan] were telling each other 'I love you' and planning to take their relationship to the next level," a source told the outlet.
With Reagan preparing for the big commitment, Kelly Dodd was allegedly hooking up with Leventhal on the side. The two reportedly met at a Fourth of July party and immediately hit it off. Reagan found out about the affair after discovering that Dodd had been talking to Leventhal on a daily basis.
As if that wasn't bad enough, Dodd was sleeping with other men during her relationship with Reagan. The insider did not mention anyone by name, but they claimed that Leventhal wasn't Dodd's only secret partner.
There is no telling if the source is correct, but Dodd did enjoy a month-long trip to Europe with Leventhal hours after Reagan was out of the picture.
Was Kelly Dodd abusive?
Infidelity wasn't the only issue Dodd and Reagan dealt with while they were dating. The source noted that the RHOC star was also physically and emotionally abusive to Reagan.
It all started with Kelly Dodd belittling Reagan and getting into shouting matches with him. Things escalated when Dodd started getting violent, and things reached a point where Reagan decided enough was enough.
Dodd, of course, has a history of violent outbursts on RHOC. Not only has she gotten in a lot of verbal spats with her co-stars, but she recently hit Shannon Beador and Gina Kirschenheiter.
She has also been accused of being physically violent towards her mother, Bobbi Meza, and her brother, Eric Meza, both of whom lived with her for a time.
Her ex-husband, Michael Dodd, has also accused Kelly Dodd of being physically abusive. She was also caught on camera assaulting both Shannon Beador and Gina Kirschenheiter this season.
Reagan, unfortunately, has not said anything about the abuse rumors, so we cannot confirm if they are true or not. Whatever the truth, Reagan and Dodd are no longer together – which is probably for the best.
Reagan dishes on split
While neither party has said much about their breakup, Reagan recently addressed the rumors that he is the one who cheated on Dodd.  In a recent interview, Reagan denied having cheated on Dodd and says that she falsely believed there was another woman.
Reagan did not reveal why he ended things, other than saying that they were constantly on-and-off and that it was "just not working."
For her part, Kelly Dodd claimed Reagan was trying to use her to promote his business on the show. She also claims that he cheated on her with another woman, with whom he had been seeing throughout their romance.
Dodd and Reagan both confirmed their breakup on social media. It is unclear if the split was caught on camera, though it will be interesting to see where they end up after the season is over.
In the meantime, Dodd's relationship with Leventhal seems to be going great. After returning home from their romantic getaway in Europe, the reality star has been regularly sharing photos of herself with Leventhal, who appears to be her perfect match. 
Leventhal is currently a correspondent for Fox News and resides in New York City.
Catch all of Kelly Dodd's wild behavior when new episodes of the Real Housewives of Orange County air Tuesday nights on Bravo.