Kelly Preston: A Look Back at Her Life and Career
Kelly Preston, actor and wife of John Travolta, died on July 12, 2020. Here's a look at her life and career.
Kelly Preston's death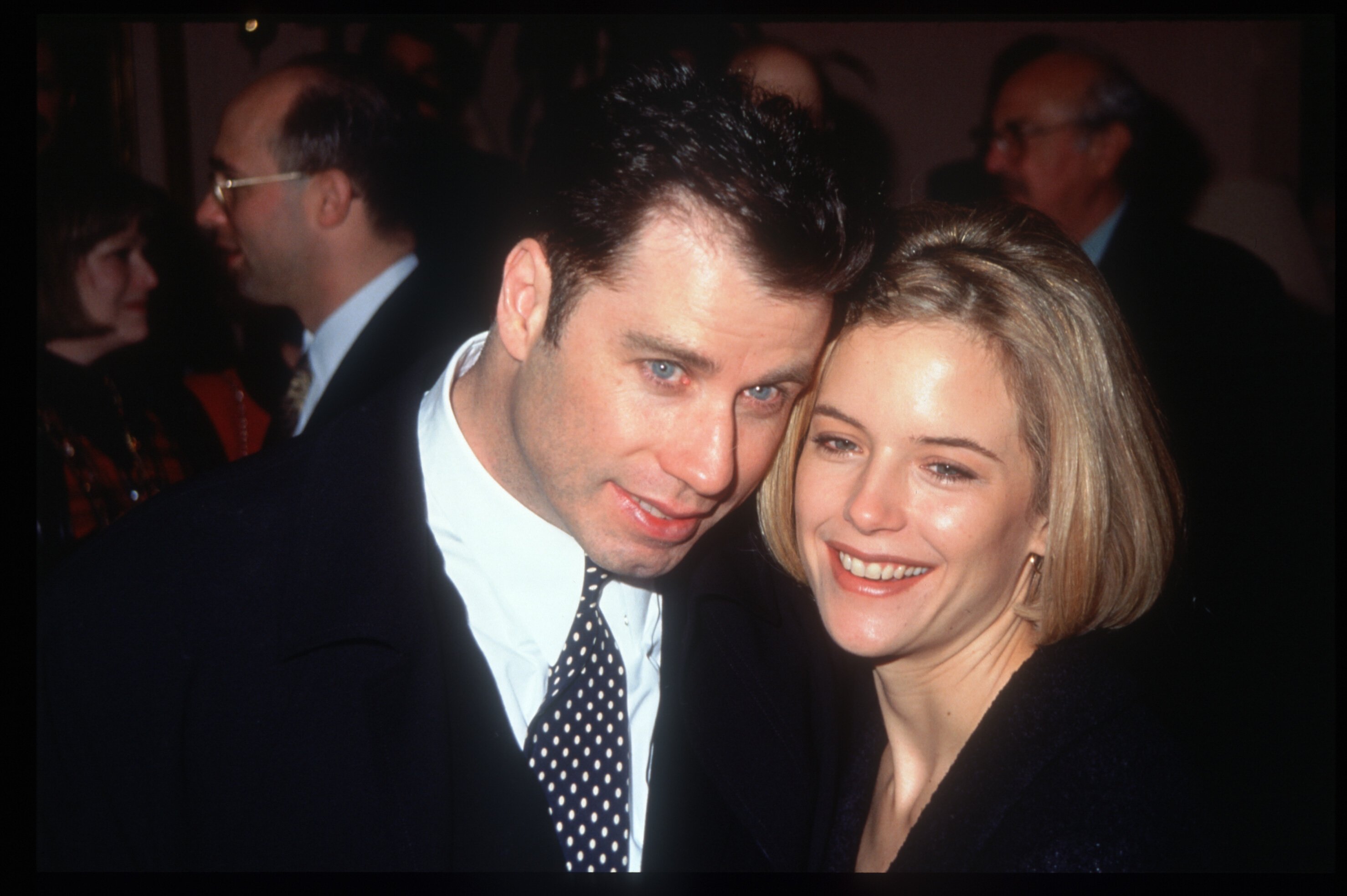 Preston died at the age of 57 after battling breast cancer for two years. A spokesperson told People magazine the actor had been fighting the disease for "some time" and made a personal decision to keep her health battle private:
On the morning of July 12, 2020, Kelly Preston, adored wife and mother, passed away following a two-year battle with breast cancer. Choosing to keep her fight private, she had been undergoing medical treatment for some time, supported by her closest family and friends. She was a bright, beautiful, and loving soul who cared deeply about others and who brought life to everything she touched. Her family asks for your understanding of their need for privacy at this time.
Preston and Travolta shared three children together, Ella, Benjamin, and Jett. In 2009, Jett passed away at the age of 16 after reportedly hitting his head in a bathtub during a seizure.
How Kelly Preston and John Travolta met
Preston and Travolta met in 1989 during a screen test for the film The Experts in 1989. Travolta tells Us Weekly he felt chemistry right away. "She came in this, this gorgeous woman," he tells the publication. "We had an immediate chemistry." Although they had chemistry, Preston was married to actor Kevin Gage. However, she says she had a strong reaction to Travolta when they first met.
"I see, no lie, coming across the hall with his two dogs, this really hot guy," said Preston. "Then he stops and says hello. And I was like, 'Kill me now.' You know, like, 'Oh my God.' And that was my first meeting with him."
Preston, who married Travolta in 1991, said they stayed happily married by working on their communication and having fun. "Communication is huge," said Preston. "Continue playing. People will let their marriage go but you have to have fun, play, have date night, you know, make it last."
Kelly Preston's movies and TV shows
Preston made her acting debut in a 1980 episode of the television series Hawaii Five-O. She played the role of Wendy in an episode titled "For Old Times Sake." Two years later, she appeared in the pilot episode of Capitol. Preston made her film debut in the 1983 movie 10 to Midnight, in which she played the role of Doreen. She joined the cast of For Love and Honor that same year, playing the character Mary Lee for 12 episodes until 1984. Her other acting roles include appearances in CSI: Cyber, Jerry Maguire, Twins, and Jack Frost.
Kelly Preston's highest-grossing films
Preston's highest-grossing film is Jerry Maguire, with $237.5 million in worldwide box office earnings. This includes $153.9 million at the domestic box office and $119.6 million internationally. Her other high-grossing films are Old Dogs, with more than $95 million in worldwide box office earnings; The Cat in the Hat, with $133.8 million in worldwide box office earnings; and Twins, with $216.6 million in worldwide box office earnings.  
John Travolta's farewell
Travolta left a heartfelt tribute to his wife on Instagram. He describes her as "courageous" and said she will always be remembered. "It is with a very heavy heart that I inform you that my beautiful wife Kelly has lost her two-year battle with breast cancer," writes Travolta. "She fought a courageous fight with the love and support of so many… Kelly's love and life will always be remembered."
Follow Sheiresa @SheiresaNgo