Kelly Ripa Calls Some Commenters 'Weirdos' for Caring Too Much About Her Feet in New Picture
Kelly Ripa is a TV personality known for speaking her mind. Since 2001, she has endeared fans with her honesty on the morning show Live!, which she hosts with various stars.
Ripa's candid ways has appeared on social media as well. She has a big presence on the internet, where she occasionally calls out people who cross the line. Ripa recently spoke out against commenters who kept asking questions about her feet.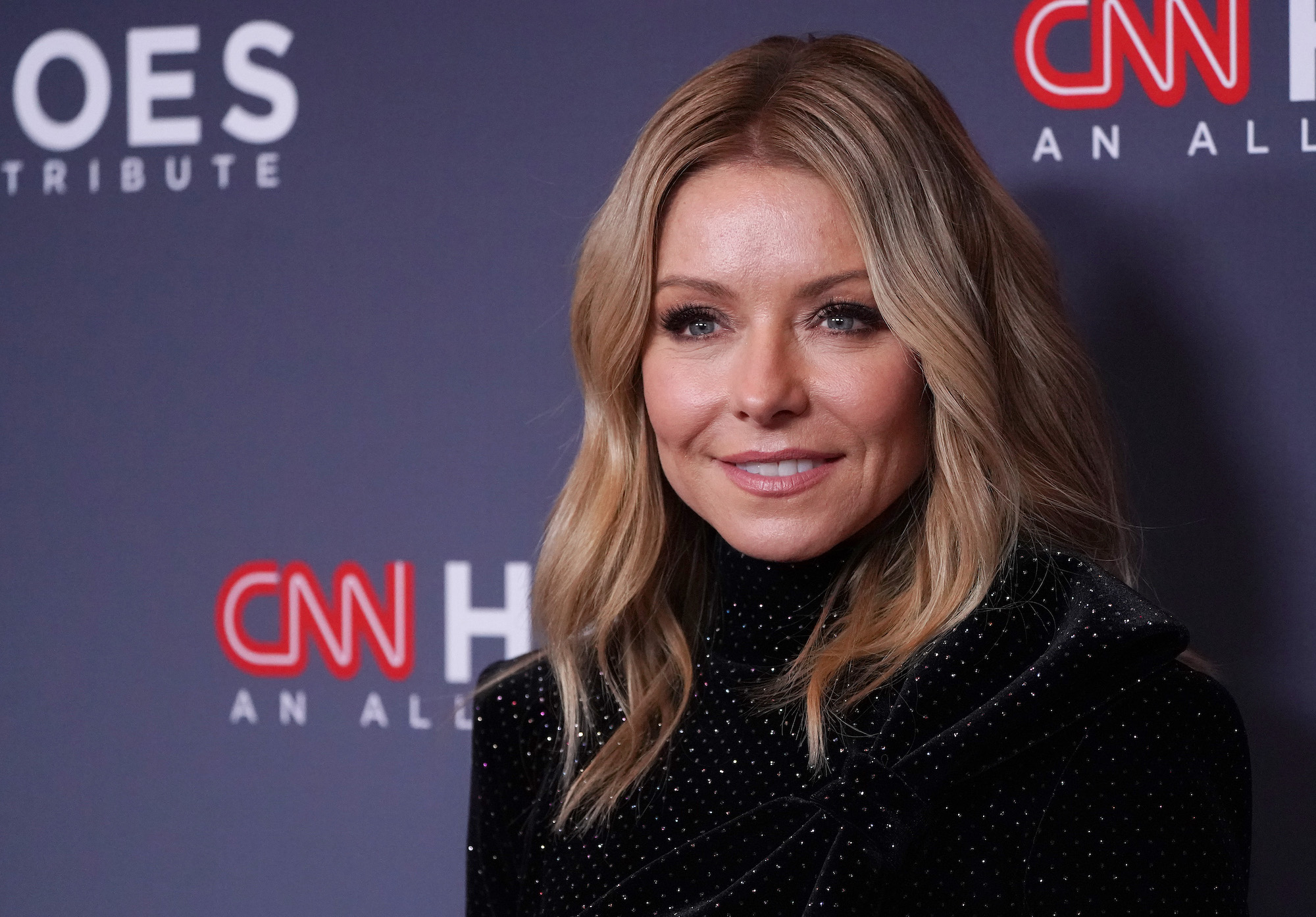 Kelly Ripa posted pictures of her family on vacation
Ripa and her family recently took a vacation to Greece and Italy. The talk show host shared photos on Instagram of herself with her husband, children, and extended family.
She wrote on the caption, "Last year's graduation trip for our oldest son and niece was delayed long enough to become a graduation trip for the family newborns as well!"
Ripa's oldest son, Michael, graduated from New York University last year.
Kelly Ripa calls out commenters who were asking about her feet
RELATED: Multimillionaire Kelly Ripa Had to Lay Down the Law When Her Daughter Spent Too Much Money on an App
In one photo in particular, the family posed together while wearing white outfits. Some onlookers took notice of Ripa's feet, sharing that it looked as if she was missing one foot.
According to People, Ripa posted a video on her Instagram Story in response to the internet discussion.
"I don't know, maybe I'm just jet-lagged, but can you explain to me why people are fixated on my feet in a family photo?" Ripa asked husband Mark Consuelos in the video.
Consuelos responded, "It looks like you're missing a leg."
"Well obviously I'm not because there it is in the other photos," Ripa said. "Could it be that I just crossed one foot over the other? There's another foot there, it's just crossed over."
Consuelos guessed that perhaps these commenters "don't have the zoom function on their phones."
Ripa finished up the video with a message to her followers, saying, "You guys are weirdos. You are. There I said it."
Kelly Ripa often claps back at internet trolls
RELATED: Kelly Ripa Revealed the Surprising Job She Once Wanted
This isn't the first time Ripa decided to engage with internet commenters. She has been known to clap back at trolls with her witty remarks.
In fact, as E! News reported, Ripa once said on The Wendy Williams Show, "I love a clapback. I love a troll but I love to troll a troll. Like, if you're gonna troll me, then I'm gonna troll back. And that, we can all agree, that is the way God intended."
Like many celebrities, Ripa gets a lot of unsolicited comments about her looks. In one instance, someone said she got a nose job and veneers, to which Ripa responded, "I'm gonna tell you right now. No nose job, and no veneers. I wouldn't be sleeping in a retainer every night if I had. You guys do know how to make a girl feel special."
Ripa stands up for her family members as well. When one person said her husband often "tries to look taller," Ripa posted a quick, to-the-point response: "He's tall where it counts babe."