Kelly Ripa Revealed Mark Consuelos Got 'Choked Up' Over Son's Dyslexia Before College Acceptance
Kelly Ripa is no stranger to sharing her personal life and candid views on the world stage that is Live! with Kelly and Ryan. Ripa started hosting the talk show back in 2001 — it was then entitled Live! with Regis and Kelly — before working alongside her current co-host Ryan Seacrest since 2017.
Yet one of her most revealing, personal moments came recently when she opened up to Seacrest about her family's journey with learning disabilities. Ripa even revealed how this journey impacted her celebrity husband, Riverdale actor Mark Consuelos.
Kelly Ripa and Consuelos got married in 1996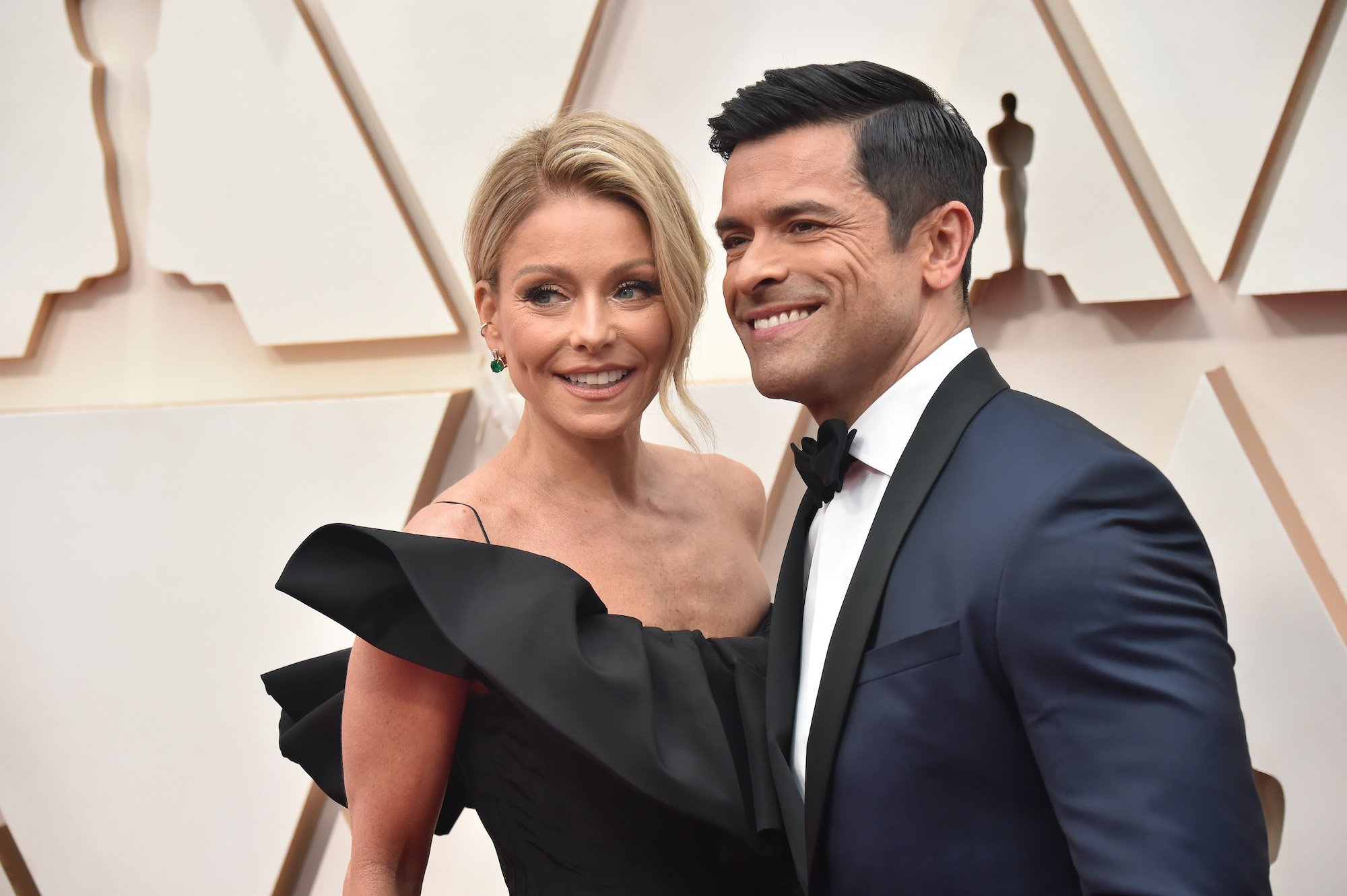 Ripa met Consuelos in 1995 when he landed a role on ABC's soap opera All My Children. By this time, Ripa had been on the soap for five years as the character Hayley Vaughan. According to a report in Good Housekeeping magazine, Ripa knew Consuelos was "the one" based on a picture. "I saw my husband in a photograph before I saw him," she's quoted in the magazine. "I knew when I saw his photograph."
The two got married in 1996, and they had their first child a year later. "A year into their marriage, Ripa gave birth to Michael Joseph on June 2, 1997," reports Oprah magazine. Fast forward to today, and the couple have three children: The aforementioned Michael Consuelos, along with daughter Lola Consuelos and their youngest child Joaquin Consuelos.
And the two celebrities have found them on an unexpected journey when their youngest son was diagnosed with a learning disorder.
Joaquin Consuelos is diagnosed with dyslexia
He was diagnosed with dyslexia at a young age, and PopSugar reports that Ripa was always transparent about her son's struggles. "A lot of you that watch the show know that he has dyslexia and dysgraphia [a learning disability that affects one's writing skills], so school has always been a very big challenge for us in our household," Ripa said in an interview quoted by PopSugar back in 2017. 
According to the National Joint Committee on Learning Disabilities, an estimated 15% of Americans (equaling 43.5 million children and adults) have dyslexia. Those who have this common learning disorder typically have a harder time reading, writing, spelling and pronouncing words. 
Despite these difficulties, Ripa and Consuelos invested a lot of time and energy in helping their son succeed academically. "He's getting straight A's . . . he's doing great," said Ripa back in 2017 before bursting into tears on camera. 
It wasn't the first or last time that Ripa's worries about her son made her emotional in public, and she recently revealed on Live! with Kelly and Ryan that her son's journey has also deeply affected her husband. 
Mark Consuelos got emotional about their son's learning disability
According to a 2020 study published in the Journal of Pediatric Neuropsychology, college admission rates between students who are dyslexic and those who are not dyslexic are very similar. Yet many parents still worry about their dyslexic child's ability to attend college. Mark Consuelos was one of them.
In an episode of Live! with Kelly and Ryan that aired on February 3, 2021, Ripa talked to Seacrest about how her husband was doing emotionally as their son prepared to graduate from high school. 
"Mark got very emotional and very choked up because he said, 'You know, I never thought he'd be able to go to college because he was profoundly dyslexic and dysgraphic,'" Ripa said. 
But Ripa told Seacrest that Joaquin Consuelos had proven his determination to succeed all of his life, saying that her son had even become an avid reader despite the added difficulty that dyslexia brings to reading. 
Ripa believes that her son's learning disability has even helped him in some ways, going so far as to call it a good thing.
"I always say that dyslexia (for our family at least) can be quite a blessing," she explained on her talk show. "People panic in real-time because they don't understand it. It's a much often misunderstood learning difference. But kids with dyslexia learn how to read the room. They pick up on social cues and signals."