Kelly Ripa Revealed the Surprising Job She Once Wanted
Kelly Ripa is a well-known actress and talk show host, but she once dreamed of another career path.
Kelly Ripa is a familiar face in entertainment. She is currently a co-host on Live with Kelly and Ryan, where she shares news and interesting information with viewers every weekday.
It's hard to imagine show business without Ripa, but in an alternate universe, that could have been reality. On one episode of Live, Ripa shared that her dream job actually used to be something else, and it had nothing to do with entertainment.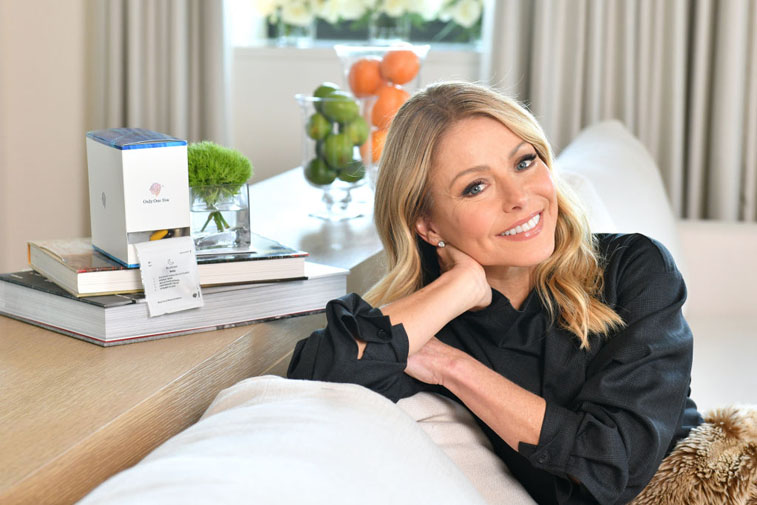 Kelly Ripa used to be an actress
Ripa first rose to prominence as an actress in the 1990s. She played Hayley Vaughan for more than 10 years on All My Children, where she won two awards for her work.
Ripa's role on All My Children was an iconic one for her career, but it all came as an accident. She told Good Morning America recently that she got the role after auditioning "on a whim."
"I wound up getting the job," she said. "But it was really — I mean, talk about happy accidents. It really was a happy accident. It changed my life. It changed my entire life — not just my acting life, but changed the whole trajectory of my life."
Ripa ended up meeting her now-husband Mark Consuelos on the show, and the couple have been married since 1996. They have three children together.
Kelly Ripa has been a TV host for 20 years
While she was still on All My Children, Ripa began doing hosting work. In 2000, she joined Regis Philbin as a co-host on Live, and the show became known as Live with Regis and Kelly.
Since then, Ripa has consistently been a public face for the show. After Philbin left, she hosted Live by herself before being joined by Michael Strahan in 2012. Strahan left four years later and Ripa started hosting with Ryan Seacrest.
Ripa has won several Daytime Emmy Awards for her work on Live, and there is no doubt she is now a dominating force in the daytime talk show field. Her success has been credited to her bubbly personality as well as her ability to improvise interesting conversation pieces on the spot.
Kelly Ripa revealed she used to want to be a midwife
It can kind of seem like Ripa was destined for a career in entertainment at a young age. However, she shared on an episode of Live in April that she actually used to dream of being a midwife.
As reported by Page Six, she told a midwife who appeared on the show: "You are living my other profession. Once upon a time, I was like 'I wish I could be a midwife or a doula.' I wish I had that level of expertise because I just find the whole childbirth experience so incredible and miraculous, you do such a phenomenal job there."
In any case, even if Ripa was never able to accomplish her wish of being a midwife, it seems she still has a lot of passion and love for her current job.