Kelly Ripa Says She Gave This Up Ever Since Ryan Seacrest Was Named Co-Host
Talk show host Kelly Ripa is known best for her sharp humor, but also for being a nutrition and fitness buff. The Live With Kelly and Ryan star makes a point of staying healthy when it comes to diet and exercise, and recently revealed she stopped partaking in one particular indulgence.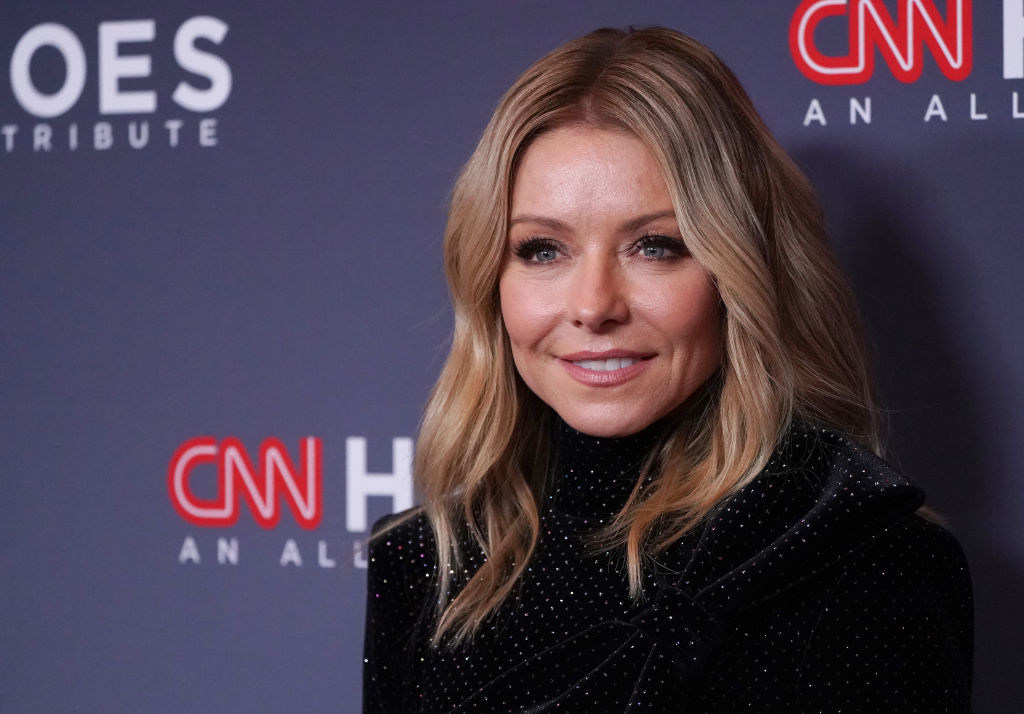 Not one for trendy diets
Ripa's busy day requires her to keep healthy snacks on hand to keep her energy up. "I do enjoy keeping nuts around me at all times, and I don't just mean the people in my life," she joked, according to The Cut. "I mean almonds and cashews, and I do like dried fruit. I know people will say, 'Oh, that's the jellybean of the healthy snack world,' but for me, dried apricots and cherries are better than candy. I know it has as much sugar, but I just enjoy it."
The former All My Children star chooses to focus on clean eating rather than fad diets. Despite many celebs recently flocking to go keto, Ripa chooses not to cut out her carbs.
 "My husband [Mark Consuelos] has gone full keto, which I don't mind telling you is something I could never do," she said, according to Bon Appetit Healthyish. "I just don't have that level of discipline. Mark says that I'm carb-o, because I always eat his bun if he gets a burger. And the fries."
Ripa feels that her fierce exercise regimen earns her some wiggle room. "I work out, so I feel like I'm allowed," Ripa said. "I'm entitled, and I'm eating whatever I want to eat."
Dropping the drink
Recently on Live with Kelly and Ryan, the co-hosts discussed the recent dip in 2019's wine sales. "They're saying that Americans bought less wine last year. It's the first drop in a quarter of a century," Ripa said, according to People. She then added a possible reason for the sluggish sales.
"Now, I believe this is because I quit drinking, that I caused this dip. I have influenced the market," she said. "I'm not saying I've driven people [out of drinking alcohol], I'm saying I stopped buying wine and there's a … dip."
Ripa didn't give an exact date on when she stopped imbibing, but alluded to her abstinence from alcohol being around the time Seacrest was named co-host. "I started the show and she quit drinking. What does that tell you?" Seacrest joked, to which Ripa responded, "Exactly… It's amazing."
Goes for a traditional PB&J
Ripa believes in keeping clean in nutrition as well as her overall mindset. "I'm not really a sage burner. I try not to let toxicity in my life, so the need to cleanse it is very minimal," she told Bon Appetit Healthyish. "That goes for any level, whether it's people or a work situation, or friendships that are bad for you. I just don't allow that in my space, and therefore I just have bunches of unburned sage everywhere."
Though she focuses on staying healthy, Ripa does allow herself some indulgences that used to be off limits. "Mark and I used to have peanut butter and jelly as a bedtime snack. I'm not sure why," she revealed last year. "Even as a kid, I didn't really like it, but now here I am. I get ciabatta bread, and now I eat half a sandwich before bed."
Watch Live With Kelly and Ryan weekday mornings!