Kelly Ripa's NSFW Instagram Comment Wins the Internet, According to Fans
Kelly Ripa and Mark Consuelos have a steamy multiple-decade marriage. Ripa loves to troll her husband's Instagram whenever possible. What did she say now?
Kelly Ripa isn't only known for co-hosting Live With Kelly and Ryan. Her longtime marriage to Riverdale actor, Mark Consuelos, keeps fans on their toes. When the two aren't publically displaying their affection, they enjoy trolling each other's social media accounts. Ripa's latest comment is next-level.
Kelly Ripa trolls Consuelos often and isn't afraid to clap back at haters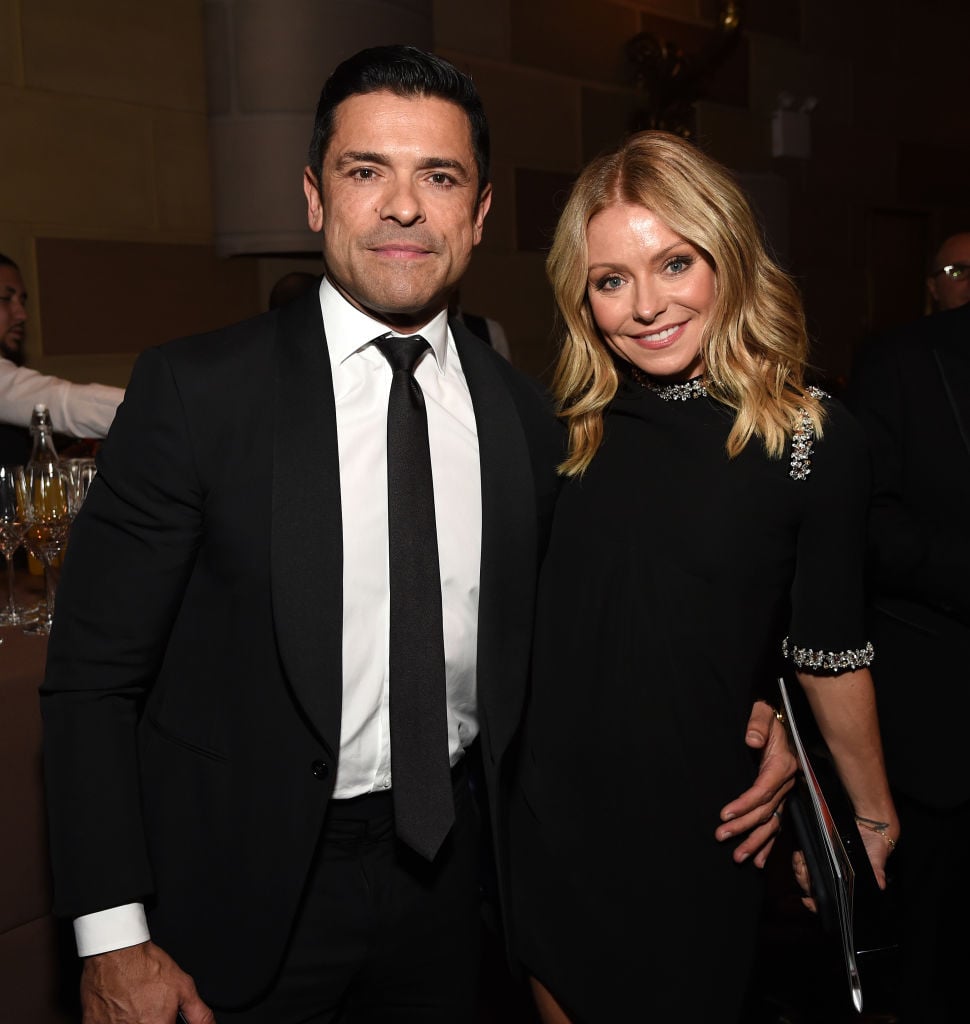 Ripa and Consuelos have been married for nearly 23 years. All this time later, the two appear more in love than ever. For instance, when People announced the 2019 Sexiest Man Alive issue — in which Consuelos is listed — Ripa let the world know.
"Page 101. Daddy," she said, showing the suave photo. "There's daddy."
Co-host, Ryan Seacrest, who made a mock replica of the photo later that day, jokingly added, "Look at daddy."
"You vs. the guy she tells you not to worry about," he wrote in the caption. "Congrats @instasuelos on making @People's sexy men list 2019, and being Ripa's Sexiest Daddy Alive for another year."
Ripa re-grammed Seacrest's photo to be sure it made the rounds. The move garnered a little bit of judgement from a few commenters.
"I love mark and jelly [sic] but it creeps me out when she calls him, 'Daddy,'" one person said. To which Kelly replied, "It creeps me out when you call me jelly," pointing out the obvious typo.
Ripa isn't afraid to show love for Consuelos or hit back when someone critiques the way she loves him. This is one secret to the longevity of their relationship.
Ripa's NSFW comment won the internet
When Consuelos posts on his Instagram page, he's asking for Ripa to chime in. She did just that on Nov. 13 when Consuelos posted a clip to promote an episode of Riverdale.
"Happy Wednesday," he wrote. The video shows his character, Hiram Lodge, getting slapped. Many didn't love seeing the "thirst trap" actor getting hurt, but others were preoccupied with Ripa's comment instead.
"I post conspiracy theories the government doesn't want you to know about," Ripa posted. "Don't follow me if you don't want to MASTURBATE"
She followed the comment with all the appropriate emojis, prompting a slew of responses.
"Ripa, you win the internet," one fan wrote. "Best comment ever," another said. "This is gold," others chimed in. Most left the laughing until you cry emoji while some simply said "dead."
Mark Consuelos is a 'thirst trap' and Ripa knows it
The supportive wife and mother of three loves to post a shirtless picture or seven to show off Consuelos's toned physique. Fans aren't complaining but rather, thanking Ripa for her selfless act of good in what she calls a "thirst trappy reminder" to tune in to watch her husband on the small screen.
We don't know what Ripa will do or say next, but chances are, it won't be for the faint of heart (and we're here for it).