Kelly Rowland Is Reportedly Working to Bring a 'Coffee with Kelly' Talk Show to Television
Could Kelly Rowland get her own talk show on television? While the singer and actress has been fronting Coffee with Kelly on social media, the show could be making its way to bigger screens in the future.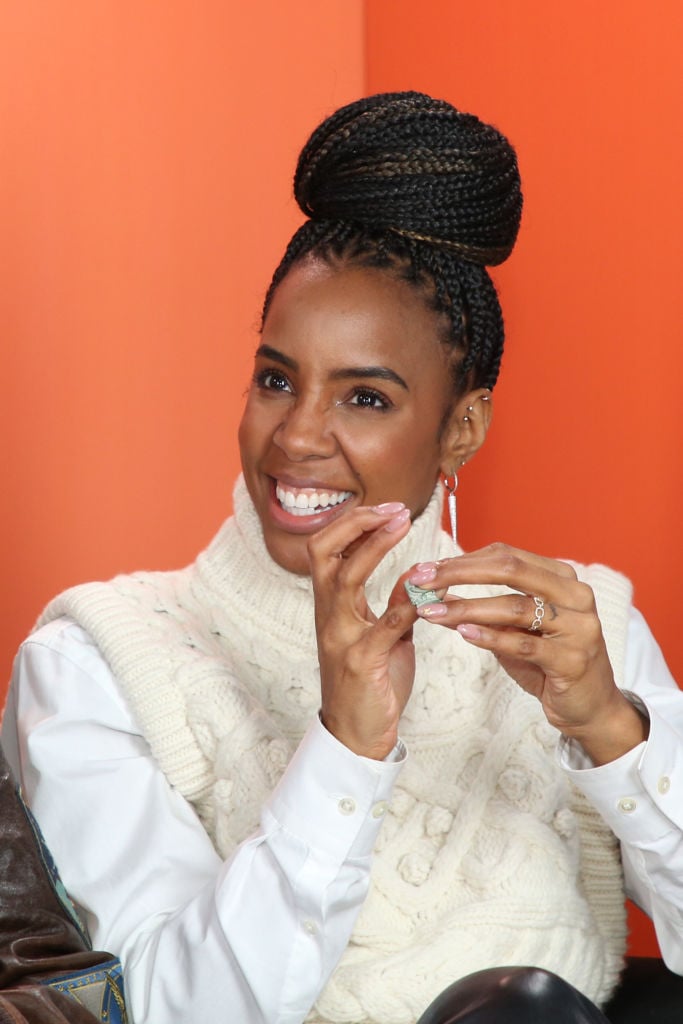 Kelly Rowland may be a new talk show host
According to an exclusive report from The Jasmine Brand, a Rowland-hosted talk show is in development and set to be pitched to networks and streaming services. The site also reported last year that Rowland was in early stages of bringing a talk show to television.
Rowland signed with Roc Nation not too long ago, and according to this new report, wants to open her own production company. She's been doing a recent Instagram Live series, Coffee with Kelly, and seeks to use this as the launching pad.
A source told The Jasmine Brand, "Kelly Rowland is trying to get her Coffee With Kelly show picked up. Her team has been actively pitching to networks, streaming platforms, etc. With the momentum that Coffee With Kelly is gaining, her team is hoping that it'll have a home on a major platform."
This isn't her first brush with reality television
Rowland isn't new to television. She's appeared on several different reality television programs over the years. Most notably, she was a judge on The X Factor both in the UK and the U.S. She was a permanent judge on the eighth season of the U.K. edition and on the third season of the U.S. show.
RELATED: Matthew Knowles Reveals What Caused Issues Between Destiny's Child Group Members And It May Surprise You
Aside from The X Factor, her other major stint on reality television was on the BET reality singing competition/docuseries, Chasing Destiny. In the series, she and choreographer and director Frank Gatson Jr. searched for members of the next big girl group. The show found the group June's Diary. However, Rowland was not involved with the group long after they started putting out music. They were also let go from Epic Records.
In an earlier interview with The New York Post, in 2016, Rowland talked about why she seized this opportunity to create a girl group.  "I felt like there was a void for a girls group in the music industry and this is something that I have wanted to do since Destiny's Child's Destiny Fulfilled tour. There were so many girl groups back in the day and now there is only one [Fifth Harmony]. I want to show that women can get back to making money together."
In a 2019 interview on The Terrell Show, they said, "Kelly was trying to put out music prior. I think Chasing Destiny really gave her the confidence to just go out there and do it again, work on a[n] album and work on her project."
The group consisted of Kristal Lyndriette, Ashly Williams, Brienna DeVlugt, Shyann Roberts, and Gabrielle Carreiro