Kelly Rowland Becomes Emotional When Discussing Reunion With Estranged Father
Kelly Rowland has been open over the years about her estranged relationship from her father. As her music career blossomed, he tried to reach out to her on several occasions to no avail. In recent years, the singer has reconnected with him and built a stronger bond. In a recent interview, Rowland explained their path to reconciliation.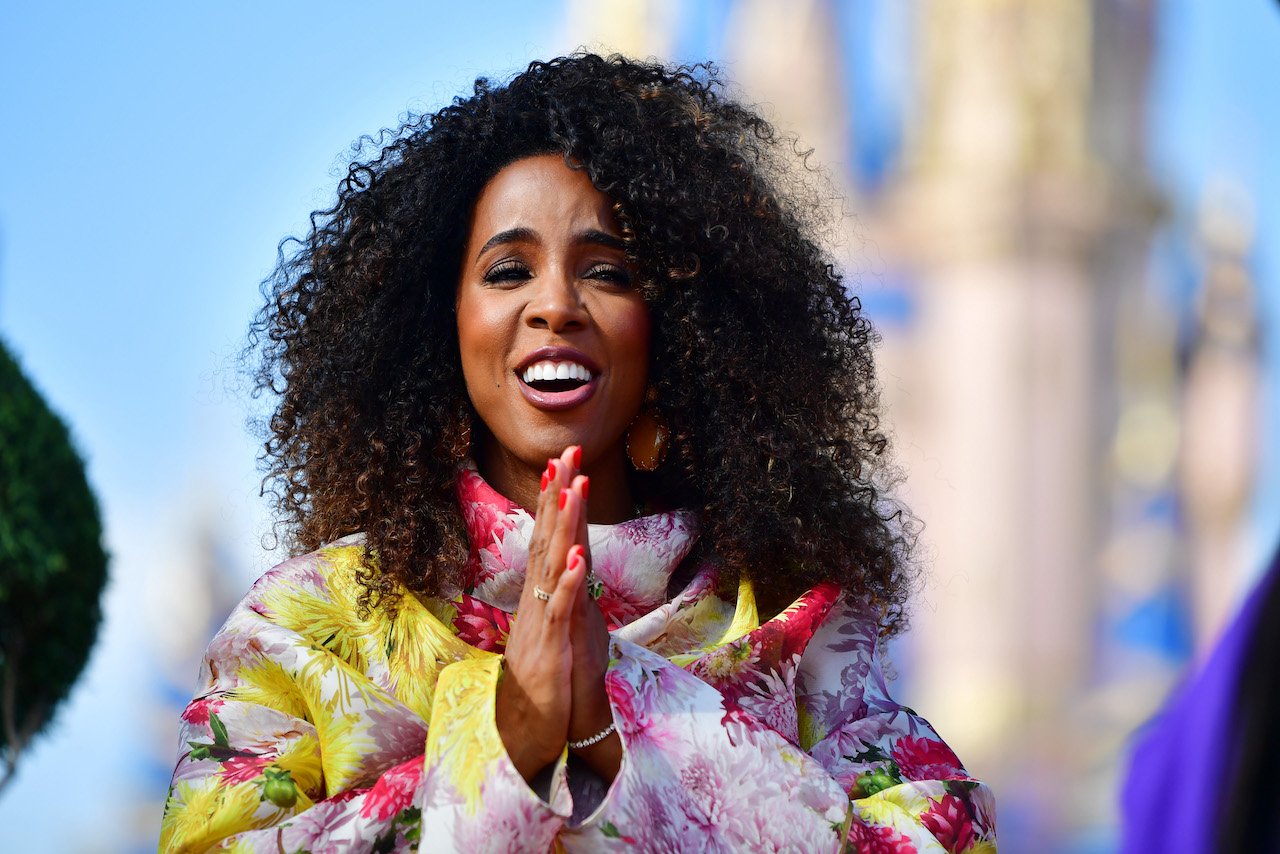 Kelly Rowland explains reconnecting with her father
Rowland has been co-hosting the Today show alongside Hoda Kotb on NBC. While promoting her new children's book and speaking on parenting, Rowland opened up about her own struggles in her family. She spoke of reuniting with her father Christopher Lovett after not being in contact with him for over 30 years. Initially, she was not open to do so, explaining she harbored resentment.
"I was angry at him, I was disappointed in him, I had all those feelings of abandonment," she said. "I didn't know why he wasn't there."
RELATED: Kelly Rowland Was Once Engaged to an NFL Star
More than anything, Rowland yearned for her father's involvement. "I think as a kid you just feel like if they're not there, they don't want to be," she added. "So that's what I felt, and that feeling sucked."
Things were so bad that she even barred him from attending her concerts when she was touring with Destiny's Child. She noted that she would tell security to block access.
"I didn't want to deal with that at the time. And now that I think about it, I'm like, 'Ugh. That must have felt terrible,'" she admitted. "Because here he is watching his daughter…and he doesn't get to be a part of that."
Lovett appeared later in the interview and admitted that Rowland's rejection "was sad." The singer revealed that it was her way of trying to protect herself. But he says he refused to stop trying and waited for the day that she'd be willing to listen. He wanted to tell his side of the story.
"Some of the things that other people said (about me) weren't true," he said. "And I couldn't get a chance to see her…and tell her that I love her and I never gave up."
Her mother died just weeks after she gave birth to her first child
Rowland didn't think about having a relationship with her father until she lost her mother in 2014. The "Bug a Boo" singer said it wasn't until then that she realized it would be important for her try to rectify things.
"It was four or five years ago when we rekindled our relationship, and it's never too late," she added. "Forgiveness is always right there."
RELATED: Why Kelly Rowland No Longer Manages June's Diary
They met at a hotel in 2018. Rowland says she went into it wanting to unleash all of her anger on him for not being present. But the moment she saw him, she had a change of heart.
"Before I walked in, I had all these thoughts of what I was gonna say. 'Cause, you know, it was hurt in there, it was disappointment in there, it was curiosity in there. There were so many questions," she said.
Learning about her father's background gave her more context into why he was not present. "He's telling me about his dynamic with his father, and his father's father, and it's non-existent, too," Rowland said. "So how can one learn how to be something when they weren't taught?"
She credits Beyonce's mother for helping to shape her
Though Rowland had the love of her own mother, she also considers Beyonce's mother Tina Knowles-Lawson to be her surrogate mother. She began living with the family full time when she was just 9-years-old in order to pursue her music career.
"Tina [Knowles] was just awesome, always has been, always will be – and having sisters," she said per Baller Alert. "Tina was there when Titan was born; she walked me down the aisle, because my mother was actually too sick to walk me. Tina is his grandmother, you know what I mean."
RELATED: Sources Say That Kelly Rowland Is in Talks to Do This