Kelsea Ballerini's $585,000 Nashville Townhouse Is a Modern Farmhouse Dream
Kelsea Ballerini's fans feel close to the 28-year-old, so a recent peek into her beautiful Nashville townhouse was quite exciting. 
Kelsea Ballerini is a true country music sweetheart. The young singer is charming, relatable, and unbelievably talented. She is a talented musician and songwriter, receiving two ACM awards, several Grammy nominations, and an iHeartRadio Music Award. 
Ballerini's sizable fan base adores the singer's down-to-earth attitude and approachability. She's always happy to meet her fans at shows, and she doesn't shy away from sharing personal struggles if she thinks it can help others. Her fans feel close to the 28-year-old, so a recent peek into Ballerini's beautiful Nashville townhouse was quite exciting. 
Kelsea Ballerini's Nashville townhouse boasts modern country charm
Ballerini's Nashville townhouse is a delightful mix of modern style and country charm. The bright, welcoming home was featured in Variety, giving us a sneak peek. Soaring ceilings, massive windows, and gleaming wood floors make the space open and airy. 
The Mascot, Tennessee native reportedly purchased the home for $585,000. A pleasing layout features an open dining and kitchen area raised up a few steps off of the main living room. The 2400-square foot townhouse has four bedrooms and two-and-a-half bathrooms. Sliding barn doors add style while accentuating Ballerini's country flair. 
The entire townhouse boasts a calming, neutral color scheme featuring a lot of gray and white. Materials like reclaimed wood and vivid floral wallpaper add splashes of color to the neutral palette. According to House Beautiful, Ballerini hired interior design company, Laurel & Wolf, to decorate her new home. The designers added unique touches like sleek black guitars hanging on a wall over the kitchen. 
The country star keeps topping the charts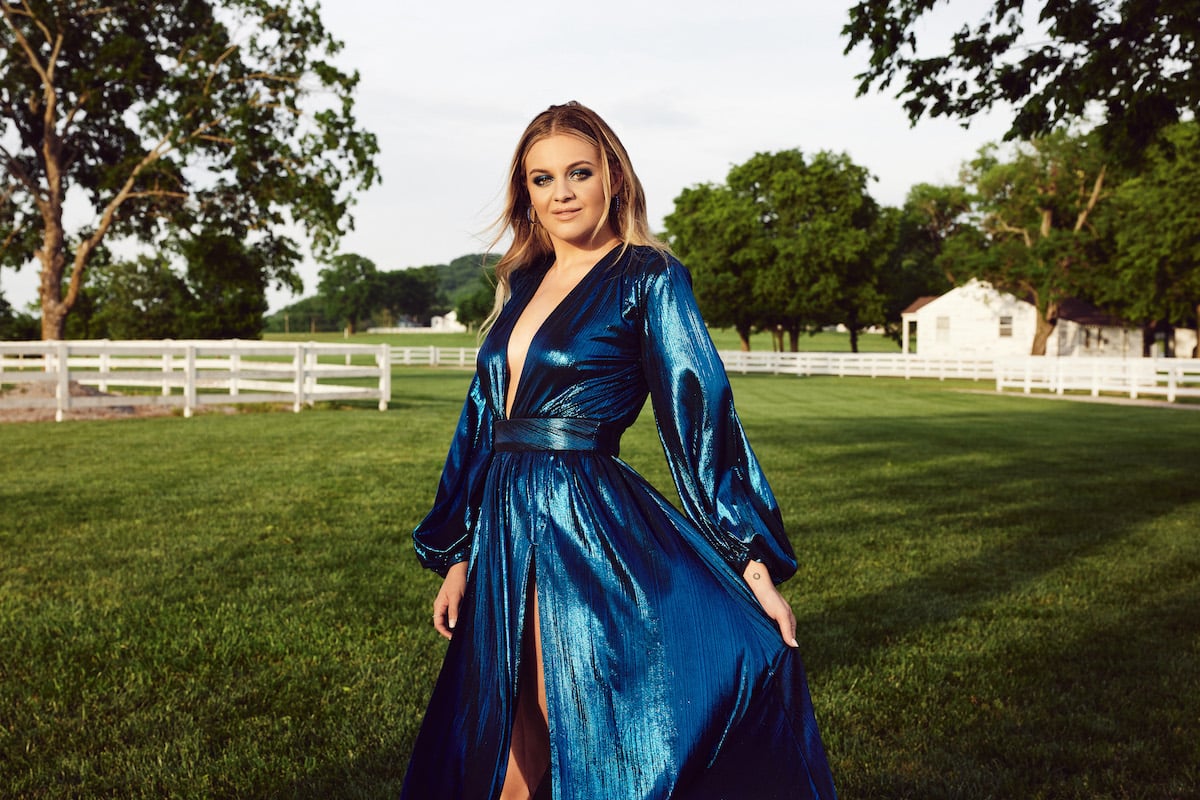 Ballerini released her first album, The First Time, in 2015. The album was an instant success, reaching No. 4 on the U.S. Billboard country charts. Since then, the young star has dazzled fans across the globe with her moving lyrics and effortless blend of country and pop. 
According to All Music, Ballerini began writing songs when she was just 13 years old. She quickly learned how to play the guitar. By the time she was 15, Ballerini moved to Nashville in the hopes of becoming a country star. Her astonishing talent landed her a deal with Black River Entertainment at 19 years old. 
In 2016, Ballerini was nominated for Best New Artist at the 59th Annual Grammy Awards. The following year, the singer released her second album, Unapologetically. That album earned Ballerini another Grammy nomination, this time for Best Country Album. She released her third album in 2020, simply titled Kelsea.
Ballerini became a member of the famed Grand Ole Opry in 2019. In addition to creating her own music, she's collaborated with other phenomenal country artists, including Thomas Rhett and Kenny Chesney. According to Celebrity Net Worth, her net worth is $6 million.
What is Kelsea Ballerini working on now? 
Ballerini recently released her debut poetry collection, Feel Your Way Through, on her website. The star's talent as a songwriter shines through the pages of her poetry, with powerful subject matter ranging from relationships to body image and self-love. Ballerini also designed and painted a beautiful image for the book jacket. 
In an interview with Stylecaster, Ballerini opened up about her battle with an eating disorder. The singer's poem, Kangaroo, is about that difficult time in her life. She hopes that by sharing her own experiences, she can take the shame away from the disorder and encourage others who are struggling to get help. 
In December, Ballerini shocked fans with a pic of her bold new look. The quirky, adorable singer traded her golden blonde tresses for a warm, chocolate brown color. In her Instagram reveal, Ballerini said she was "letting my blonde hibernate for the winter." Fans responded enthusiastically, loving her return to her natural color.