Kelsey Grammer Claims 'Cheers' Producers Couldn't Stand Shelley Long
Cheers first aired almost 40 years ago, but it remains a staple of classic television for many American households. Since then, fans have seen some stars of the show, like Kelsey Grammer, become leads in their own shows. However, there's a rumor that Shelley Long wasn't particularly fond of Frasier, Grammer's character on Cheers. And Grammer himself says production wasn't overly fond of Shelley Long.
Shelley Long wanted Frasier gone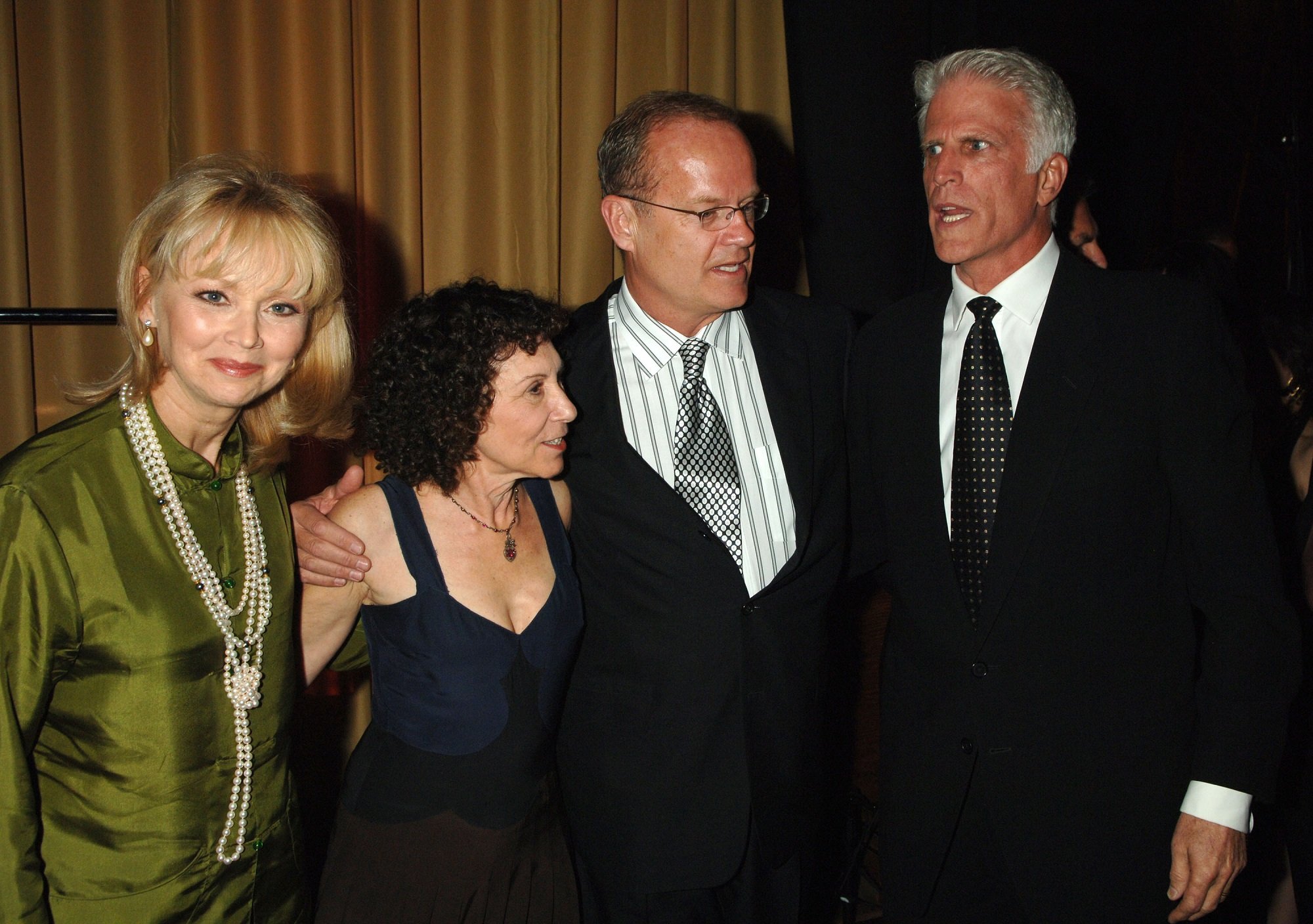 RELATED: Did You Ever Notice That Peri Gilpin Appeared on 'Cheers' Before Scoring Her Role on 'Frasier'?
Originally, Shelley Long's role as Diane Chambers on Cheers was that of a romantic foil to Ted Danson's Sam Malone. She was more uptight than Malone, more erudite, and prone to neuroses and nitpicking. After plenty of do they or don't they between the two, Long's character met a new man — Frasier Crane.
Frasier, played by Kelsey Grammer, was similar to Long in many respects. He was respectable, educated, and also rather uptight in his own ways. Apparently, Long was not particularly fond of the character, and wanted him written off of the show. She felt as though Frasier was receiving lines that suited her character, causing overlap.
There were also rumors that Long was not overly fond of Grammer off-set either, and apparently the two did not get along. Long later appeared alongside Grammer in an episode of Frasier, "The Show Where Diane Comes Back." Supposedly, this was also an attempt between the two to bury the hatchet, according to Screen Rant.
Kelsey Grammer says 'Cheers' producers disliked Shelley Long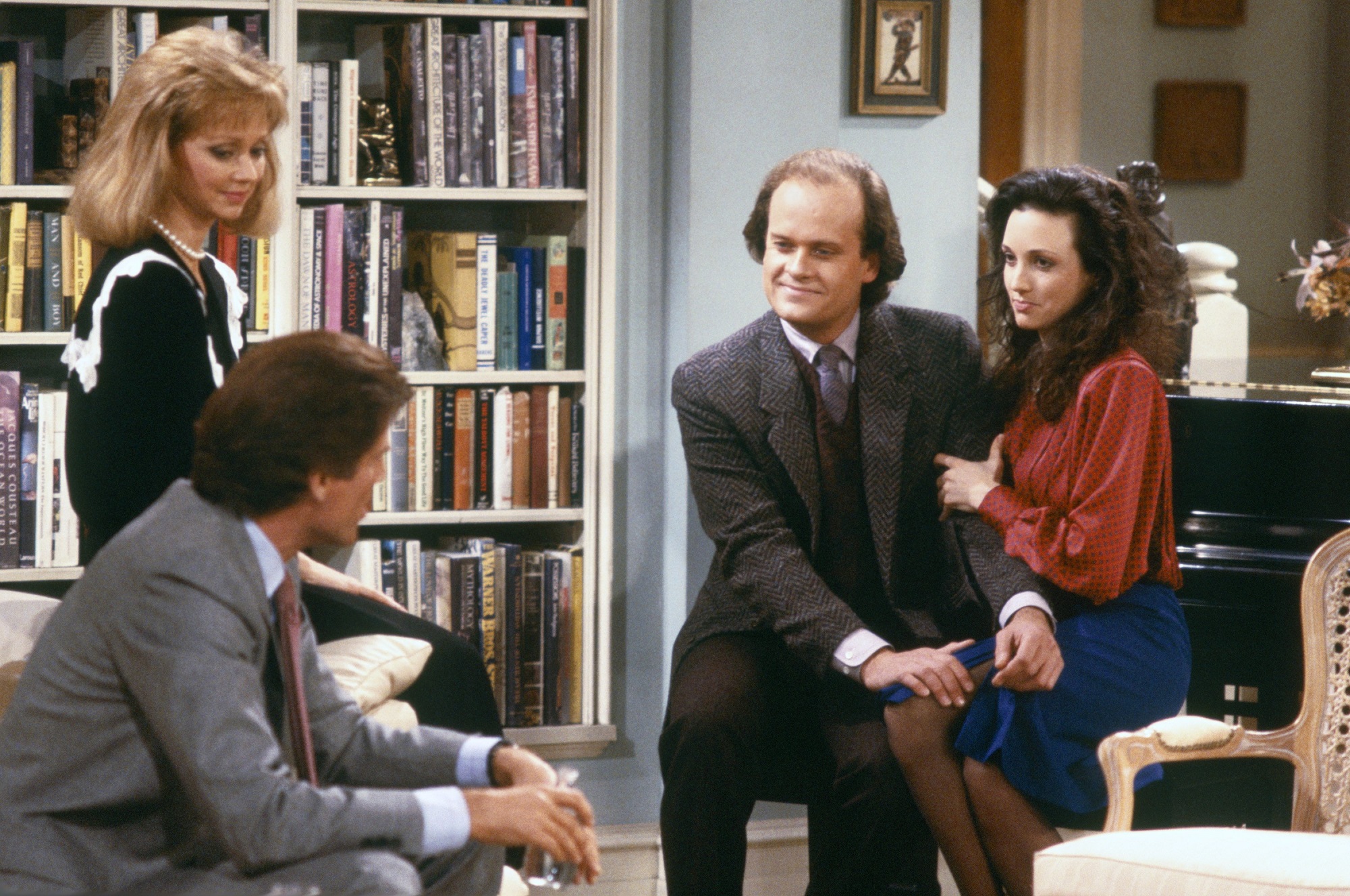 According to Kelsey Grammer, the producers of Cheers may have felt some animosity towards Shelley Long. The Frasier star claims that one of the key reasons his character was kept on Cheers for so long was to irritate Long.
In Grammer's autobiography, So Far…, Grammer wrote that Frasier's role was only meant to be a three-episode one. Essentially, his romantic arc with Long was meant to be something of a flash in the pan. 
However, it seems Long's frequent complaints about both Frasier as a character and Grammer as a person got on production's nerves. The actor suggested that her constant complaining irritated the producers enough for them to write Frasier into the show for a longer arc, just to get on Long's nerves.
However, show writer Ken Levine suggests that's not the case at all. Rather, he says it's simply a matter of Grammer's acting chops.
"Quite simply, he was retained because he was terrific and once everyone saw the dynamics between his character and the others in the bar it was clear that Frasier Crane was a keeper. For Kelsey to suggest anything other is not to give himself enough credit. He earned that promotion," he wrote on his blog.
Why Shelley Long left 'Cheers'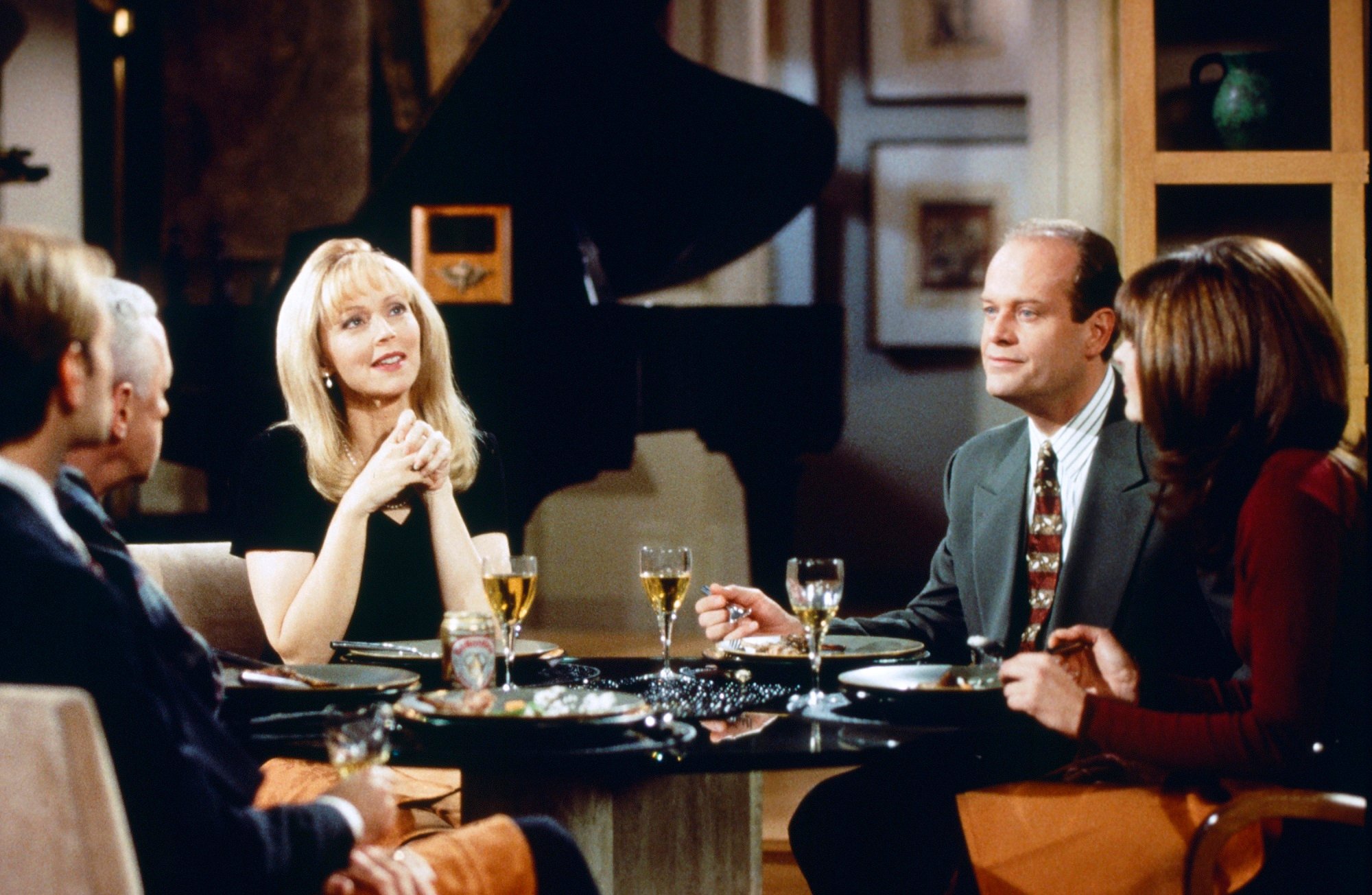 However the cast and crew may have felt about Shelley Long personally, it can't be denied that she and Ted Danson made some excellent television together. However, Long decided to leave Cheers at the end of Season 5.
Apparently, Long herself was feeling a little bit fed up with her own character, and also with the criticism the character received from viewers and castmates alike.
"Diane was…a pain in the butt…and I think the people of Cheers got me confused with that. Maybe I did too, which convinced me it was time to let go of that persona," said Long.