Kelsey Grammer Said Ex Camille Grammer-Meyer 'Always Wanted to be Famous' Before 'RHOBH'
'Real Housewives of Beverly Hills' star Camille Grammer-Meyer was eager to get on the show, according to her ex. Learn what Kelsey Grammer said about her aspirations.
Actor Kelsey Grammer became famous for his roles in TV shows like Cheers and its spinoff, Frasier. However, it wasn't until years later that his wife joined him as a household name. Camille Grammer's marriage to Kelsey Grammer secured her eligibility as a cast member on The Real Housewives of Beverly Hills. And according to the actor, his status is what got her there.
How Camille Grammer and Kelsey Grammer first met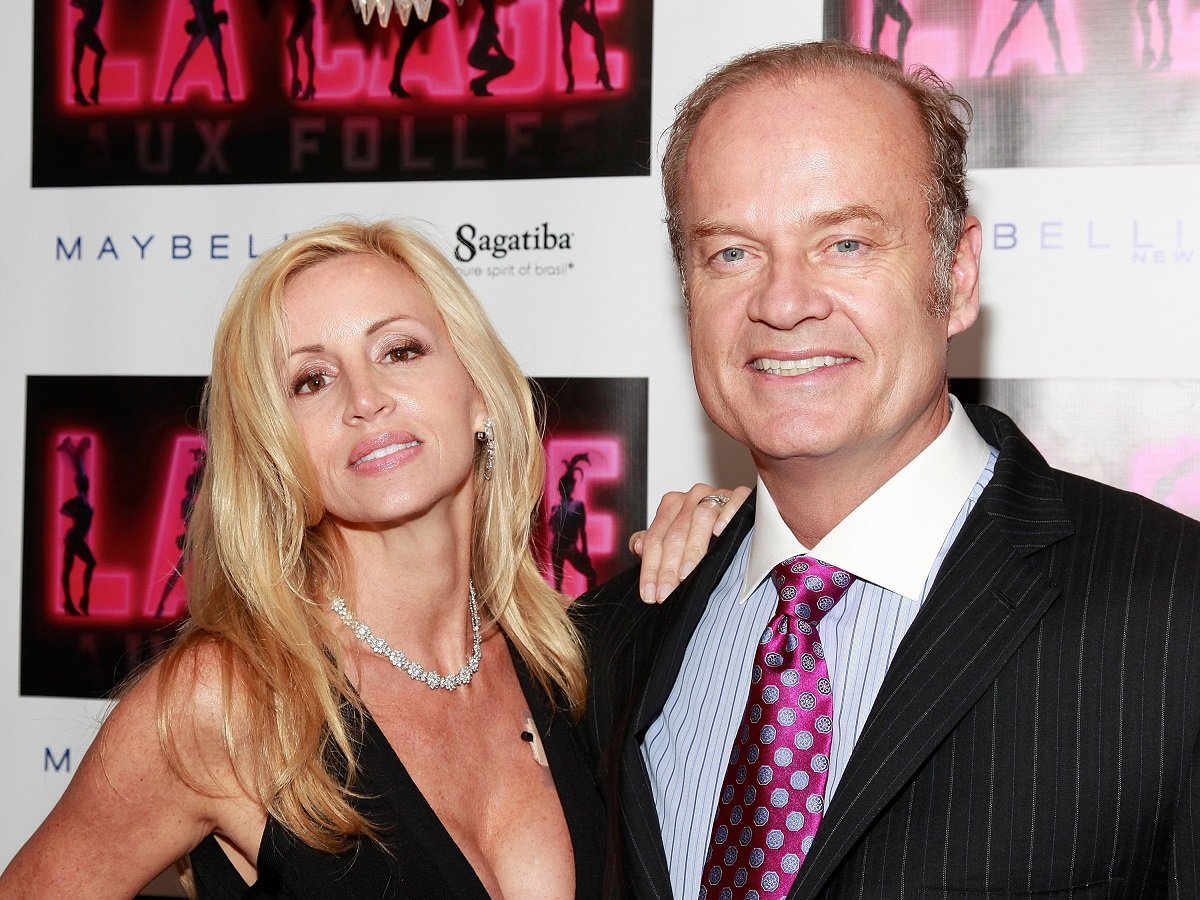 In 1996, Kelsey Grammer went on a blind date with a dancer and model named Camille Donatacci. The pair hit it off, and a whirlwind romance began. By 1997, Camille and Kelsey married. The couple appeared headed for long-term marital bliss in the early years. They started a family and have two children, now grown, daughter Mason and son Jude. However, it didn't last. Camille Grammer filed for divorce in 2010.
How Camille Grammer became a TV star
In a CNN interview, Kelsey Grammer talks to Piers Morgan about those final years of marital turmoil. Apparently, Camille Grammer sought fame even before RHOBH. He said he believed she might have married him in the first place because he was Frasier.
Camille began appearing in the then-new reality series RHOBH in 2010, with the first season premiering not long after news of their split made headlines. As Kelsey described in his Piers Morgan interview, the show was his "parting gift" to her. Kelsey's position was, "you've always wanted to be famous. Here you go."
He says that reality television isn't necessarily the best way to get famous. But the divorce took center stage on the show, making for some captivating drama as it got off the ground and launched a massive project for Bravo.
What they're up to these days
Though Kelsey Grammer suggested he helped his wife land the series as a present, she doesn't feel the same. Camille Grammer told the New York Post (via Us Weekly) that the show was a ploy, so she remained "preoccupied in California while he was off having his affair in New York."
The affair in question, which sparked their messy public divorce, led to wedded bliss for the actor. Kelsey Grammer married Kayte Walsh just two weeks after his split from Camille. Together, he and Walsh have three children.
After two seasons, Camille Grammer-Meyer left RHOBH as a main cast member. She's returned occasionally over the years as a guest star or friend. Her wedding to David C. Meyer played out on the series in a 2019 episode titled "One Wedding and a Polygraph."
The Real Housewives of Beverly Hills Season 12 premiered on May 11, 2022. While it's always possible Camille could appear in a future episode, she took a shot at the series in March 2022. "When the show was great," she captioned an Instagram post featuring herself and the other early stars. "It was raw with real arguments. Now it's good but not the same," Grammer finished.