Kelsey Grammer Walked Out On Piers Morgan Right Before an Interview
Kelsey Grammer is probably best known as Frasier, but he skyrocketed to fame on the hilarious comedy sitcom Cheers. Born February 21, 1955, Kelsey became a man with many talents, including writer, director, actor, producer, singer, and comedian. He is a conservative political activist with 37 Emmy awards for Frasier, and Grammer had to work extraordinarily hard to overcome many obstacles along his inspiring journey to success.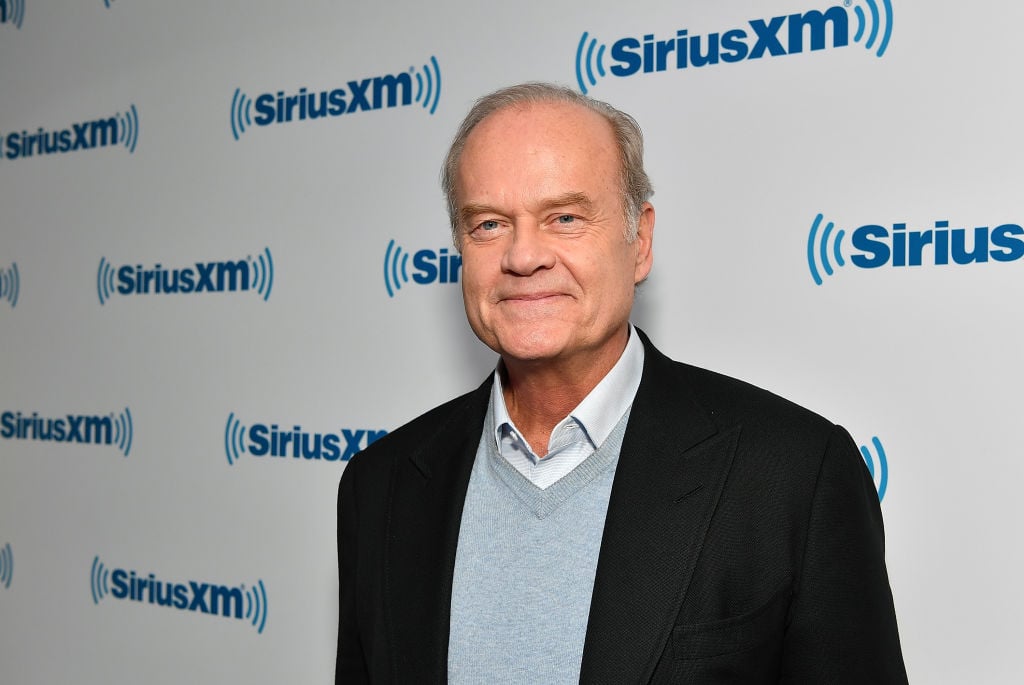 Kelsey Grammer's tragic road to success
By the young age of 20, Kelsey Grammer had already experienced profound family loss with his father and one of his sisters, both murdered, but he utilized acting as a way of finding comfort and pursued a degree attending the very prestigious Juilliard School, which lead to Broadway and other stage performances. It was then in 1984 when Kelsey Grammer became Dr. Frasier Crane on the show Cheers.
Success could not take away the deep pain Kelsey had dealt with, and he turned to substances. He also had three failed marriages before meeting his soon-to-be fourth wife, Camille Grammer, a former Playboy model who went on to be one of the Real Housewives of Beverly Hills. Unfortunately, this marriage also failed, which lead him to meet his fifth and current wife, Kayte Walsh, to whom he is still married today. He made mistakes along the way, but he managed to turn his life around.
Piers Morgan's career from Britain to the U.S.
RELATED: 'Frasier': Kelsey Grammer and David Hyde Pierce Refer to Their TV Dad in the Sweetest Way
Piers Morgan was born March 30, 1965, in the southern part of England and had an affinity for journalism early. In 1989, a tabloid called The Sun hired him to be their show-business editor. This tabloid is one of the most widely read newspapers in the United Kingdom.
By the age of 28, Piers was the youngest national newspaper editor in the United Kingdom since 1937. Piers had a writing style that came across as brash, humiliating, and he had a blatant disregard for privacy when it came to his stories, so nothing was "off the table," and most people knew that about him.
In 2006, one of his close friends, Simon Cowell got him on the show America's Got Talent as a judge, and with his extraordinary self-confidence and biting wit, he was a regular judge for six seasons. He then became a judge on Britain's Got Talent and was voted the 7th meanest reality TV show judge. Surprisingly, he ended up getting his talk show, Piers Morgan Tonight.
Kelsey Grammer and Piers Morgan: The Lost Interview
On Wednesday, September 26, 2012, Kelsey Grammer was scheduled to appear on the Piers Morgan Tonight show, but something went incredibly wrong because Frasier had left the building!
The rapid departure all had to do with Grammer seeing a photo of his ex-wife, Camille, on the show's set, which had not been replaced with a picture of his current wife, Kayte. Grammer made this request before the interview with Morgan and felt it was insulting to his new wife and upset him because he had already told Morgan in a past interview about his tumultuous divorce from Camille.
On the other hand, Morgan felt Grammer was at fault for leaving, especially without giving anyone an explanation for his rapid departure. Morgan was then left with dead air-time to fill, and ultimately an awkward remainder of the show. In the end, Grammer felt he was being disrespected, but so did Morgan. The sad part is that these two celebrities were friends at one point, and hopefully, in time, they will patch things up.