'Kena: Bridge of Spirits' Developer Says the Team Will 'Rest' Before Considering Nintendo Switch and Xbox Versions
Less than a week after Kena: Bridge of Spirits' release, the adventure game is receiving a ton of positive feedback. Developer Ember Lab's debut video game sees Kena, a young spirit guide, on a journey to rebuild an abandoned forest village and help its many lost souls reach the afterlife. Kena: Bridge of Spirits is only available on PlayStation and PC for now, but when will Nintendo Switch and Xbox players get to experience the action?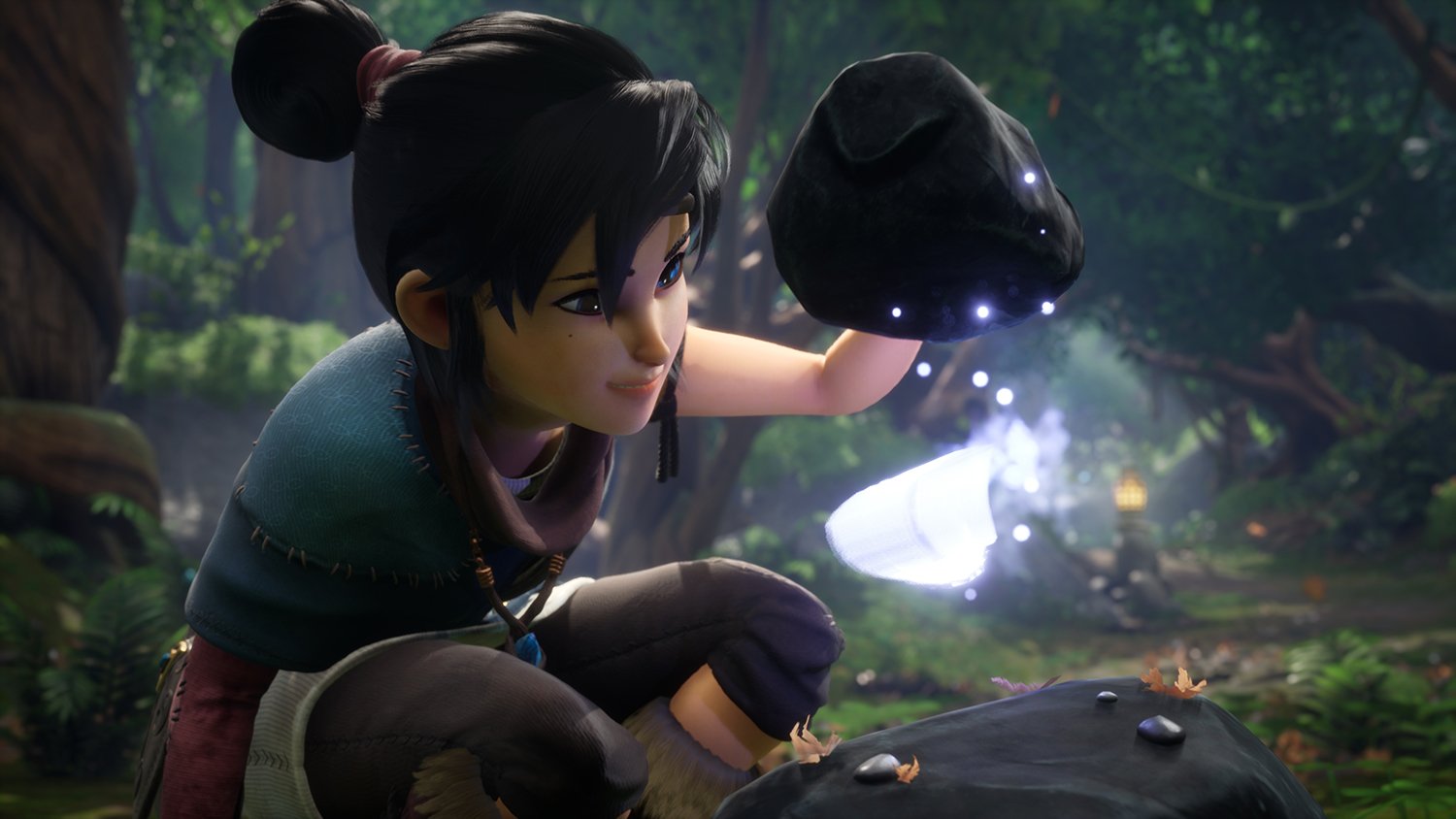 'Kena: Bridge of Spirits' is currently a timed exclusive on PlayStation and Epic Games Store
When Ember Lab announced Kena: Bridge of Spirits in June 2020, the studio revealed right away that it would be a timed exclusive on PlayStation and Epic Games Store. This means that for a limited time, players can only access the game on these two platforms. However, it won't stay that way forever.
Under the timed-exclusive deal, Kena: Bridge of Spirits is available on PlayStation 4, PlayStation 5, and PC. Ahead of the release, Ember Lab focused on making enhancements to the PlayStation 5 version to match the current-generation console's specs and features. For example, the DualSense controller's adaptive triggers allow players to feel the tension of Kena's bow when she pulls it back. Meanwhile, haptic feedback gives vibrations to match Rot's energy in attacks. Both of these features provide a more immersive experience.
The PlayStation 5 version also features two modes. Players can choose to play in Fidelity Mode, which uses a 30 FPS framerate and 4K resolution. Meanwhile, there's Performance Mode, which uses a 60 FPS framerate and 4K resolution.
Developer says plans for 'Kena: Bridge of Spirits' on Nintendo Switch and Xbox are uncertain
A few days before release on Sept. 21, Ember Lab co-founder Josh Grier revealed to Segment Next that plans for Nintendo Switch and Xbox releases were still up in the air.
"We will look into other platform releases after launch and a rest," Grier said.
The developer later added that "it's very difficult" to think about the next steps right now, but Ember Lab is taking fan requests into account. It's worth noting that Switch and Xbox versions of Kena: Bridge of Spirits have been in high demand, so those could become a priority in the future.
"We have an amazing team of passionate artists, and taking the time to refocus on why we do what we do helps ease the pressure. We hope to deliver a fantastic game to our amazing fans, who have been such ardent and patient supporters," Grier added.
Ember Lab is focused on a physical release right now
The next move for Ember Lab is getting the physical version of Kena: Bridge of Spirits on shelves. As GamesRadar reported, the studio announced that Maximum Games would publish the Deluxe Edition in November. The physical version will include the game, its soundtrack, and some collectibles for $49.99.
"Our community was extremely vocal about their desire for a physical edition from the moment we first announced the game," Grier said in a statement. "It's an honor to create a game people want to add to their collections, and we're thrilled to be partnering with Maximum Games to make that happen so quickly after the initial launch."
RELATED: How 'The Legend of Zelda: Breath of the Wild' Inspired 'Sable'