Kendall and Kylie Jenner Reveal the 1 'Big Step' Caitlyn Jenner Took During Her Transition
Caitlyn Jenner, who used to be known as Bruce Jenner, made headlines several years ago when she announced her decision to transition from male to female. It was no doubt a significant experience in her life, which ended up changing her relationship with some members of her family.
However, Jenner's two youngest daughters, Kendall and Kylie, recall there was another "big step" their dad took during the course of her transition. This "big step" also helped their relationship blossom and changed for the better.
Caitlyn Jenner came out as transgender in 2015
Jenner shocked fans everywhere in 2015 when she revealed her identity as a transgender woman. She told Diane Sawyer on ABC's 20/20: "For all intents and purposes, I'm a woman. People look at me differently. They see you as this macho male, but my heart and my soul and everything that I do in life — it is part of me. That female side is part of me. That's who I am."
Jenner also went on to share she had been "living a lie" for a long time, though she had been cross-dressing in secrets ever since she was a kid. When Jenner was younger, she often tried on his mother's dresses when she was not around. As an adult, she would also cross-dress in hotel rooms when she was alone.
In the 1980s, she tried taking hormone replacement therapy for some time. However, she stopped and went back to living life as a man. In 1991, she married Kris Jenner, who "downplayed" his gender dysphoria.
Caitlyn and Kris Jenner separated in 2013, at which point the former began going on hormone replacement therapy again.
Kendall and Kylie Jenner share the 'big step' their dad took during her transition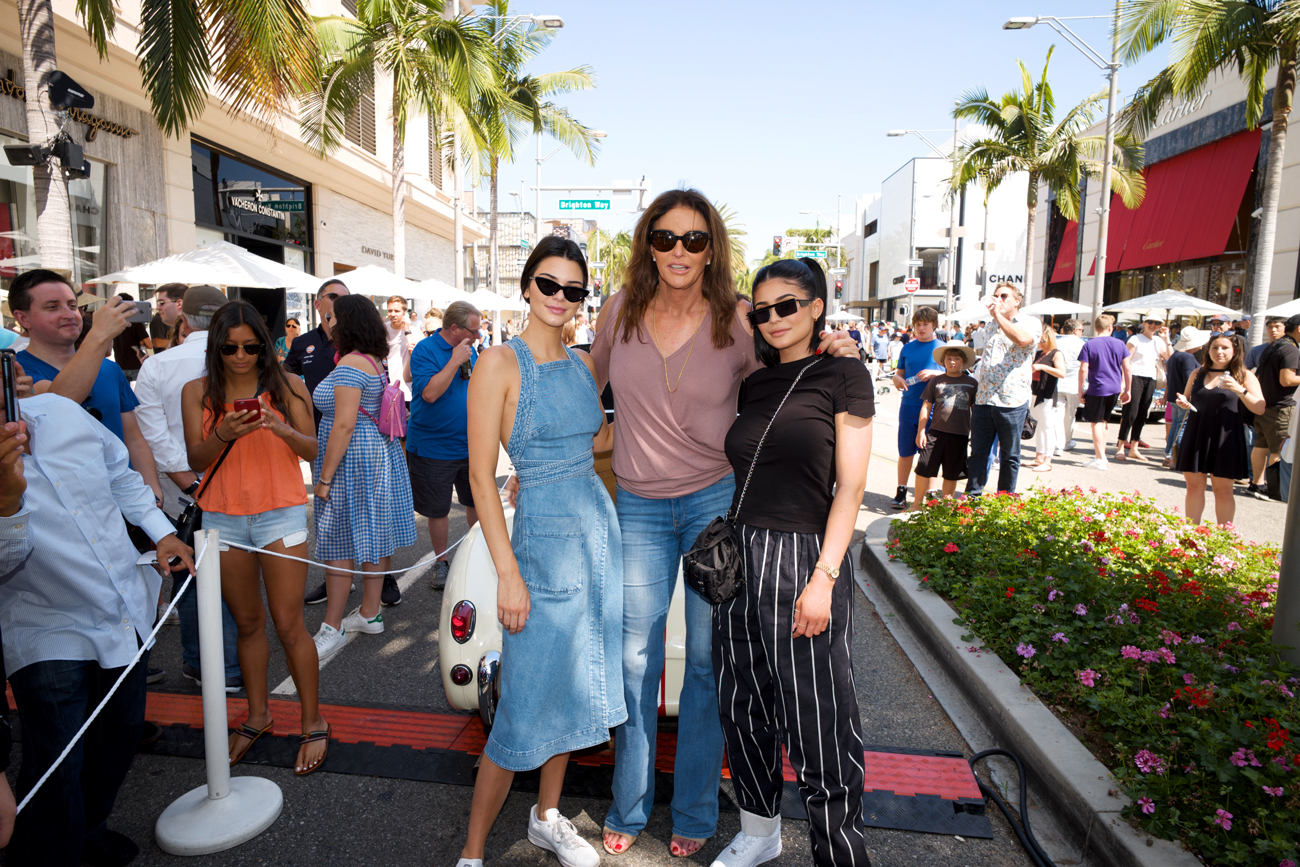 In honor of Father's Day 2020, Jenner's youngest daughters, Kendall and Kylie, shared with People how their dad's transition affected their relationship with her.
Kendall told People (via Harper's Bazaar) she and her dad became closer after Jenner revealed his gender identity, especially since they could now have honest feelings about their emotions.
"When my dad came out as transgender, our relationship grew," Kendall said. "She could finally be honest with me. We could talk about deep emotions she was feeling through that time. Growing up my dad was not usually one to talk about her feelings so that was a big step for us."
She also admires the fact that Jenner "has lived so many amazing lives in one lifetime."
Meanwhile, Kylie shared that she continues to look up to Jenner, saying: "My dad has always been an inspiration to me, from winning the gold medal at the Olympics to getting her pilot's license. However, watching her live out her true self has been the most inspiring of them all."
Caitlyn Jenner has a complicated relationship with the rest of her family
While Jenner still has a good relationship with Kendall and Kylie, it does not seem like she can say the same for the other members of her family.
Many fans believe Jenner and her ex-wife, Kris, do not get along anymore. Jenner released a memoir in 2017 which detailed her marriage to Kris and painted the famous momager in a negative light. Unsurprisingly, this has caused their relationship to become extremely strained.
Additionally, Jenner does not seem to be on good terms with Khloé Kardashian. When Jenner was on the show I'm a Celebrity… Get Me Out of Here in 2019, she revealed Khloé had a hard time accepting her decision to transition from male to female.
"Khloe, for some reason, was pissed off about something through this whole process," Jenner said. "Honestly, it's been five, six years, and I really haven't talked to her since."
In 2016, Kardashian shared in an interview, according to E! News, that she was hurt because she found out about Jenner's transitioning from people working at E! instead of from Jenner herself.
However, Kardashian did post a message for Jenner on Father's Day 2020, so it looks like the pair has managed to patch things up.