Kendall and Kylie Jenner's Dystopian Sci-Fi Novel Still Makes Fans Cringe
When Keeping Up With the Kardashians first began airing in 2007 Kendall and Kylie Jenner were both still so young. In reflection, it is crazy to see how the famous reality television stars have grown up over the course of the 18 seasons that Keeping Up With the Kardashians has been running. Since Kendall and …
When Keeping Up With the Kardashians first began airing in 2007 Kendall and Kylie Jenner were both still so young. In reflection, it is crazy to see how the famous reality television stars have grown up over the course of the 18 seasons that Keeping Up With the Kardashians has been running. Since Kendall and Kylie were both so young when the show first started many of the girl's initial moments and decisions on the show were quite cringe-worthy. However, of all the memorable events that have happened in the past few years, fans cannot seem to get over when Kendall and Kylie got involved in the book industry. Find out why so many fans and cringe when they remember the book Kendall and Kylie collaborated on together.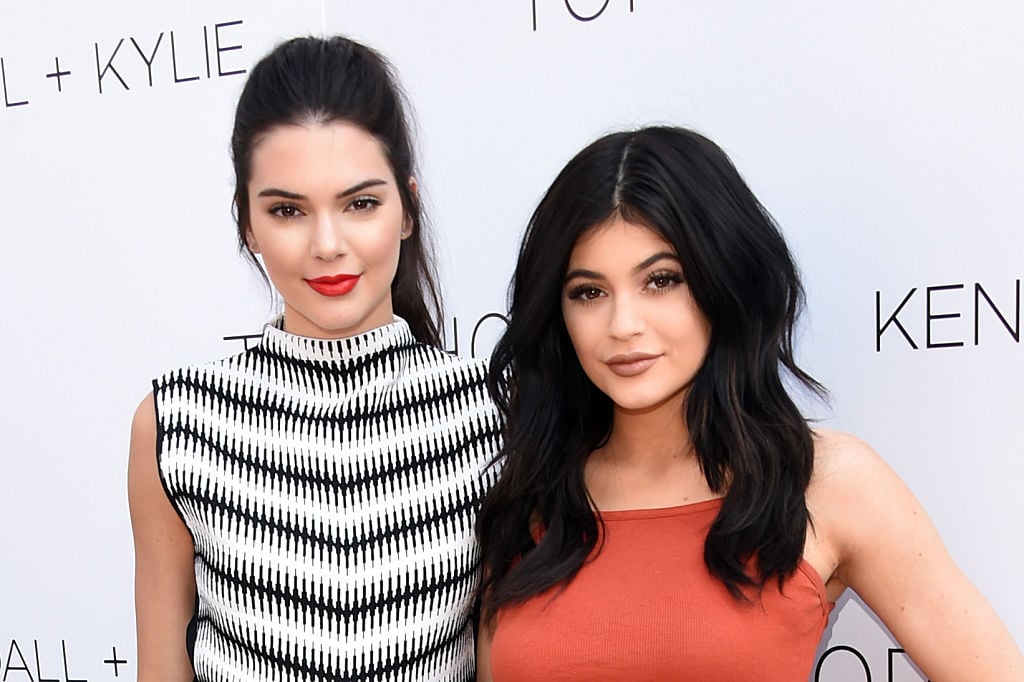 What is Kendall and Kylie Jenner's book about?
For many fans and viewers, Kendall and Kylie's book went completely under the radar. Believe it or not, the book is a dystopian science fiction novel. The book is called Rebels: City of Indra and many people seemed to have enjoyed it based on the reviews. A lot of fans found it hard to believe the sisters would be interested in doing something like this since it didn't align with the interests and characteristics the celebrities were typically associated with. The novel that was published back in 2014 still causes some fans to cringe. See why the book proved to be such a controversial topic for Keeping Up With the Kardashians fans. 
Are Kendall and Kylie Jenner actually the authors of the book? 
Many fans and viewers are straight-up surprised to learn that Kendall and Kylie Jenner have a book published. However, there is a lot of controversy, particularly on Reddit, about whether the sisters are actually the authors. Though they are credited as an author, Kylie or Kendall never actually did any writing at all. The book was written by Maya Sloan, but Sloan did express that Kylie and Kendall played active roles in developing and forming the novel, according to E!. In an interview, Sloan shared, "The Jenner sisters didn't do any of the writing, and they've been very upfront about that. But they were very much a part of it," she reveals. "They had strong opinions, and we met in New York, where I was now living, and Skyped throughout the process. They read drafts, gave me notes, and I would revise based on what they wanted." However, most people would agree, without the ghostwriter's clarification the whole book situation is a tad confusing. Take a closer look at how fans feel about Rebels: City of Indra. 
How did fans react to Kylie and Kendall Jenner's book? 
There are mixed reviews, to say the least. Some viewers opened up about having read the book. One user shared, "I read it back when it first came out (and only that once) from what I remember I liked it." Some fans could recall the events from Kendall and Kylie's social media posts. Another comment read, "I remember this! There was also a super awkward Facebook Live back in the day with them and the ghostwriter, and Kendall and Kylie looked like they really didn't want to be there and seemed so bored. It was hilarious!" Overall, there seems to be a lot of opinions and mixed feeling in regard to Rebels: City of Indra. Regardless of whether fans liked the book or even read it, the sisters never decided to move forward with a sequel. For better or for worse, this seemed to be Kendall and Kylie's only pursuit in the science fiction world.