Kendall Jenner Is Actually 1 Inch Taller Than the Average Female Model Height
Kendall Jenner's name and face are often in the headlines and all over social media. However, with a family as famous as hers, it does seem to make sense. Over the past few years, Kendall Jenner's reputation and career have grown as a result of Keeping Up with the Kardashians, but the popular celebrity has definitely made it known that she also has an agenda of her own. From a young age, modeling has been one of the main ways Kendall Jenner was able to branch out on her own to begin building her brand and career. Take a closer look at the people she calls family and the details behind Kendall Jenner's impressive height.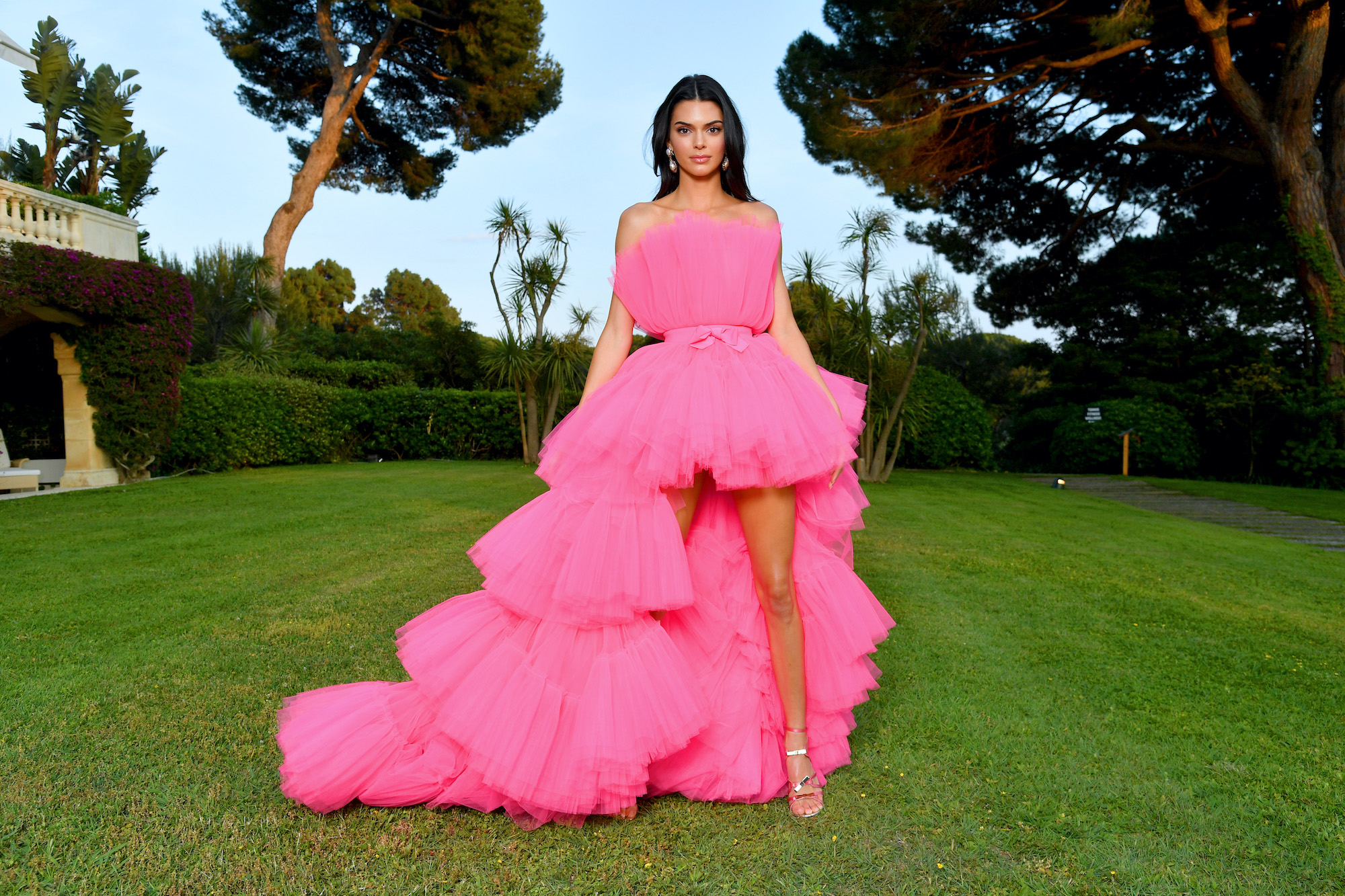 The Kardashian and Jenner family
The Kardashian and Jenner's family's fame skyrocketed when E! launched Keeping Up with the Kardashians in 2007. Kris Jenner and her children were at the heart of the reality television show that so many people began enthusiastically watching. When season one kicked off much of the series focused on the family's three eldest sisters: Kourtney Kardashian, Kim Kardashian West, and Khloé Kardashian.
Robert Kardashian Jr. was the next sibling to join the clan back in 1987 and, as many already know, was named after his father. When Kris Jenner and Rob Kardashian's marriage ended, she began dating again and eventually got remarried. The Kardashian klan gained two more sisters with the birth of Kendall Jenner and then, just two years after, Kylie Jenner. Kris Jenner and Caitlyn Jenner are no longer together, but the siblings haven't let that get in the way of their family fun. 
Kendall Jenner is actually one inch taller than the average female model height 
The Kardashian and Jenner family are most famous for their television series, but each member of the family has proven to do much more than just reality television. With that being said, when it came to Kendall Jenner, the ambitious celebrity's career took off in the modeling industry. However, over the years, there has been a lot of speculation revolving around whether Kendall Jenner actually deserves a lot of the credit she has received.
Forced to snap back and explain, in an interview with ET Kendall Jenner shared, "My parents raised me and my little sister to be that way and the rest of my sisters, too. A lot of people assumed that because I came from a 'name' that it was a lot easier for me to get to where I got, but actually, it's the complete opposite." Over the years the model has appeared on the covers of Vogue, Cosmopolitan, Elle, and many more popular publications. Her reputation and success speak volumes, and, on top of that, Kendall Jenner is actually taller than the average female model. 
How tall is Kendall Jenner?
It is no secret that height has played a determining and influential role in the modelling world. For better and for worse it seems to just be an unavoidable aspect of the industry. On that note, many people may be wondering what exactly is the average height of a female model. 
Fortunately, Who What Wear has all the answers. After looking at the heights of some of the most popular and successful models from today's times, Who What Wear was able to calculate a likely average point. According to the math and models, 5'9.5″ was the official verdict. Bella Hadid, Barbara Palvin, Ashley Graham, and many other well-established models measure in at exactly 5'9″. However, in the case of Kendall Jenner, she is actually taller than the average. Kendall Jenner's official height is 5'10.5″, which makes her a whole one inch taller than the average female model.