Kendall Jenner and Hailey Baldwin's Matching Tattoos Are Friendship Goals
Fans have long loved the friendship between Kendall Jenner and Hailey Baldwin. The two of them seem to have so much in common: they came from powerful families, are successful models, and have millions of followers on social media.
It seems that Jenner and Baldwin appreciate their friendship as well. Aside from sharing photos of their hangouts on social media, they reportedly even got matching tattoos! Read on below to learn more about this fabulous pair of friends.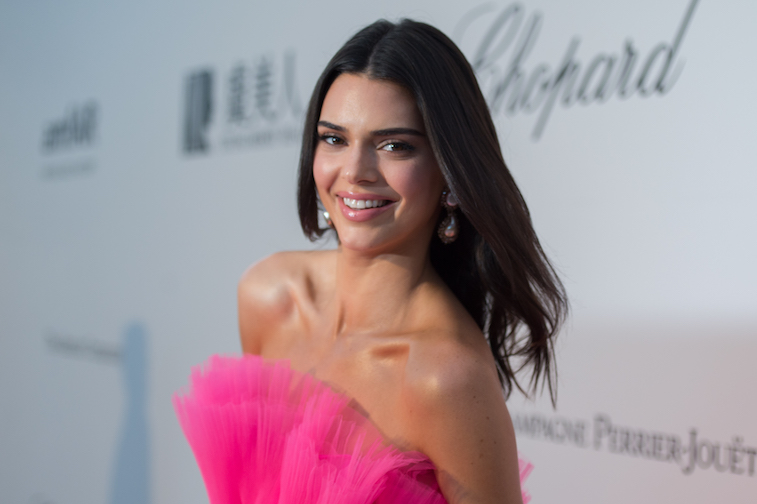 How did Kendall Jenner and Hailey Baldwin become friends?
It seems that, because both of them came from famous families in Hollywood, they just happened to run in the same circle. However, the two of them initially were not supposed to be friends with each other. Instead, Jenner admitted that she "stole" Baldwin from someone close to her.
"[Hailey] was actually best friends with [my younger sister] Kylie, and I was good friends with her cousin Ireland," Jenner once shared in an interview. "Hailey lived in New York, and whenever we were there, we would hang out with her… From then on, she was my homie. At first, Kylie was mad; I had to bring them back together and be like, 'No, it's okay, guys.' But it's all good; that's our love story."
Baldwin actually elaborated more on their New York hangouts and revealed that the two of them would live together in Kim Kardashian's apartment.
"One of my friends from L.A. comes to the city all the time for work, and she stays in her sister's apartment," Baldwin told ELLE. "I would basically pack a suitcase from home and just come live with her for a week."
What matching tattoos did Jenner and Baldwin get?
After spending a lot of time together, Jenner and Baldwin became closer than ever. They decided to get matching tattoos in 2016 to commemorate their friendship.
Jenner and Baldwin shared their ink on Snapchat. They each got a broken heart on the inside of their middle fingers. Jenner's heart is white while Baldwin's heart is pinkish-red.
Jenner later posted on her website and app the meaning behind her new tattoos: "The one on my right hand is a full heart to represent an angel, and my left is a broken heart — kind of like the devil side." However, it seems that only the broken heart is matched with Baldwin's.
As for why Jenner chose to make her heart white, the answer could lie in the explanation that tattoo artist JonBoy gave for another white tattoo that he inked for the 23-year-old. "The white color was because she didn't want it to show with modeling and all that," he shared with Refinery29.
How does Jenner feel about Baldwin and Justin Bieber?
Last year, Baldwin and Justin Bieber announced that they got married. Baldwin subsequently moved to Canada, her husband's home country, which means that these days, Jenner and Baldwin do not see each other as frequently as before.
Nevertheless, they are still extremely close and enner is supportive of the couple. There does not seem to be tension or jealousy anywhere.
"Whatever makes them happy, I'm happy," Jenner told Jimmy Fallon on his show. "I've been friends with both of them for a very long time. So everybody's happy, and that makes me happy."
The three of them have joked about this with each other on Instagram. A couple of weeks ago, Bieber shared a sweet picture of him and Baldwin with a caption that said, "You are mine and I am yours."
Jenner responded cheekily, saying "She's a little bit mine too."