Kendall Jenner Says She's 'Fighting' With Kylie Jenner After Kylie Posted Throwback Photo
Are Kendall Jenner and Kylie Jenner fighting? Check out what they said on Instagram about a possible feud.
Is everything good between Kendall Jenner and Kylie Jenner? Kylie posted a cute throwback photo on her Instagram and Kendall's comment got fans a bit worried, though it seems it was all in good fun. Based on Kylie's response, she had an interesting reason why the pic of them was so share-worthy.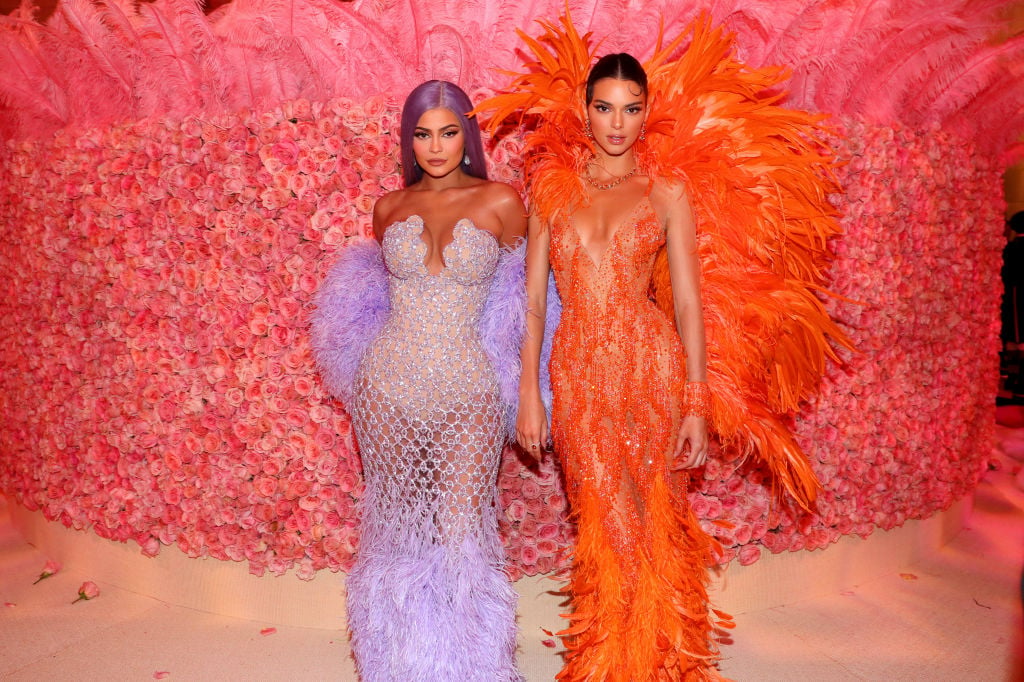 Kendall commented on Kylie's pic
On Mar. 22, Kylie posted a throwback photo on Instagram of herself and Kendall wearing matching white sports bras and a similar neutral makeup look. The sisters sported different hair colors, however, with Kylie showing off a short blonde style.
Kendall commented on the pic, asking, "Aren't we fighting?"
Before that could ramp up any drama or rumors, Kylie responded with a funny comment, noting: "@Kendalljenner yes but my t*tties are sitting nice in this pic."
Sister Khloé Kardashian got in on the comments as well, saying, "I miss us."
The Kardashian-Jenners are practicing social distancing
During the coronavirus (COVID-19) pandemic, the Kardashian-Jenner sisters have been doing their part to practice social distancing to slow the spread, which means the close-knit family has been quarantined in their respective homes.
"Miss my sisters but we are all social distancing and staying away from each other all separately self quarantined," Kim Kardashian posted on Instagram and then urged her followers to do the same.
Kylie shared a message to stay home as well
The Kardashian-Jenners' roles as influencers are being used to promote the social distancing directive, as Kylie shared with her Instagram followers that U.S. Surgeon General Jerome Adams asked for her to help out.
She took to her Instagram Story to share, "Hey guys. Happy self-quarantine! I know I've already been doing my daily reminders about how important it is right now to practice social distancing and self-quarantine. I'm going on my ninth day. The coronavirus is a real thing."
She added that "nobody's immune" to the coronavirus. "Please stay inside, you guys. Please stay inside, practice social distancing, self-quarantine. If you live with your parents, you don't want to go home and get your parents sick," Kylie added.
She continued, "You might have it and not even know and be infecting other people. It's serious, and the only way that we're going to slow this down is if we do this since there's not a cure right now."
For those worried that they're missing out on fun, Kylie assured, "Being at home is fun" and explained that during her pregnancy she was homebound. "My pregnancy prepared me for this. I didn't leave the house for months," she explained. "We got this."
Kylie has been sharing strategies to stay busy — and for her, that includes spending time with daughter Stormi and doing puzzles, watching TV and movies, and cooking.
On Mar. 22, she shared a photo on her Instagram Story, cuddling with Stormi and a Donald Duck toy as she noted, "movies all day with Storm and Donald is just my life now."