Kendall Jenner on How She's Handling Her Anxiety
In this day and age, more and more people are struggling with serious mental health issues. Celebrities, like Kendall Jenner, are certainly no exception to these issues and are speaking out about them in record numbers. As mental health issues are often highly stigmatized, having more public figures talk about their experiences can be extremely …
In this day and age, more and more people are struggling with serious mental health issues. Celebrities, like Kendall Jenner, are certainly no exception to these issues and are speaking out about them in record numbers. As mental health issues are often highly stigmatized, having more public figures talk about their experiences can be extremely beneficial. Normalizing conversations about mental health can help others feel more informed and supported. Jenner has teamed up with Kenneth Cole to raise awareness for mental health to do just that.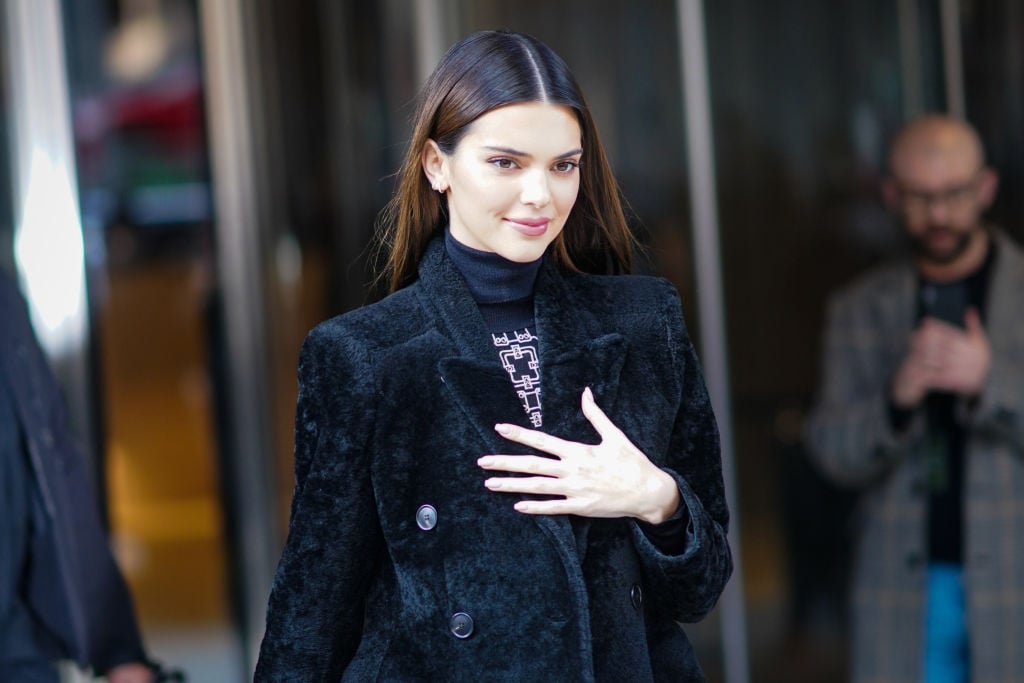 On May 15, 2019, Jenner sat down with Good Morning America to bring attention to the Mental Health Coalition. In the interview, Jenner spoke about her own personal experiences with anxiety and how she is managing it amidst the coronavirus (COVID-19) pandemic. Typically, Jenner has work to keep her busy. As the highest-paid model in the world, she's constantly traveling. But, while lack of work makes her anxious these days, in the early days of her career, her work would often be the source of nervous feelings.
Kendall Jenner opens up about her mental health
"I used to get really nervous during fashion shows. I feel like when you're walking on the runway—I say this from experience—you're just thinking, 'Walk straight! Walk straight!—and you try to just focus on that. Especially me, because I used to get really nervous when I knew people in the audience. I would try and force myself to zone out," Jenner shared in an interview with Elle.
Fortunately, with age and experience, Jenner was able to overcome her runway nerves. "But now, I'm cool with it—I've actually gotten so much better at it that I like knowing who's there, and I'll kind of peek over to see who's in the audience before I come out. But it took a little while to get to that point," the 24-year-old added.
The model experienced anxiety from a young age
But just because Jenner has overcome her runway issues, doesn't mean she doesn't still struggle from anxiety. In fact, in a recent interview with Good Morning America, the model shared that she started experiencing anxiety from a very young age. She stated that she remembers approaching her mother, Kris Jenner, and being afraid because she couldn't breathe. After Kris took her daughter to the doctors, they determined that nothing was physically wrong. It wasn't until years later, when Jenner began having panic attacks, that she discovered she was suffering from anxiety.
How Jenner is coping with her anxiety amidst coronavirus
But just how is Jenner managing her anxiety today? Since her opportunities to work, travel, and spend time with friends and family is restricted, she has turned to other coping mechanisms to help manage her anxiety. "In the days I don't have as much going on, I tend to get a bit anxious. And to calm myself down, I'll usually read a book or meditate," the 24-year-old shared. Hopefully, Jenner continues to use her platform to talk about her experience which may lead to others talking about theirs.