Kendall Jenner Can Tell If She's Going To Fall in Love the 'Second' She Meets Someone
Kendall Jenner is fairly private about her love life. But, she has revealed that she can tell which of her boyfriends she'll fall for at first sight.
For Kendall Jenner, being in the spotlight has become a near-constant occurrence. The reality TV star turned model has built up a substantial fan base. And Jenner's fans aren't just interested in her professional life, they are also completely invested in her personal life. Everything from her clothing to her potential boyfriends are discussed in the media on a daily basis.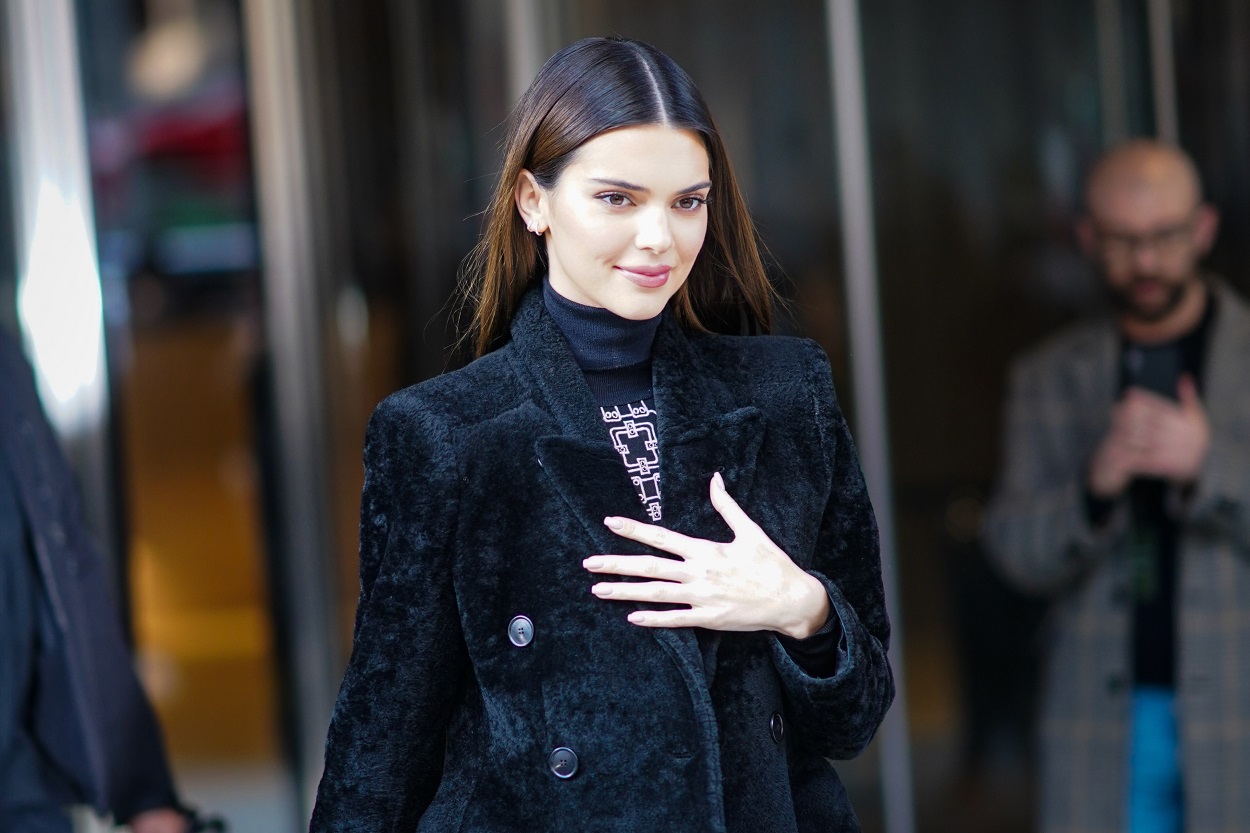 Despite living her life in the spotlight, Jenner seems to be one of the most private members of the KarJenner clan. This is especially true when it comes to her dating life. Though Jenner has been rumored to have plenty of boyfriends in the past few years, it's rare that she confirms who she's romantically involved with. The 24-year-old reality star has stated multiple times that there are some aspects of her life that she want to keep private and who she's dating is typically one of them.
Kendall Jenner experienced love at first sight with her past boyfriends
But, Jenner isn't completely tight-lipped about her romantic life. She will occasionally speak in general terms about her love life. For example, she shared that she knew which of her boyfriends she would fall in love with at first glance. In an interview with Poosh, the model revealed that she has a very unique way of falling in love and it sounds fairly all-consuming.
"I'm very much someone who… I fall in love with… I'm like, love at first sight type of person," Jenner revealed to her eldest Kardashian sibling, Kourtney Kardashian. "Like I know I'm going to fall in love with you the second I meet you. I have this overwhelming feeling… and that doesn't happen a lot for me. And then, I'm not the kind of person who can like, gradually fall in love with someone, the model stated, reflecting on past relationships with her ex-boyfriends.
The model developed a strong intuition at a young age
But Jenner's strong sense of intuition doesn't just extend to her love life. It also permeates other aspects of her life, namely her career. The reality star knew from a young age that she wanted to be a model and she (along with her momager, Kris Jenner) used every available resource to make Jenner's dream a reality.
Of course, knowing what her goals were early on in life doesn't mean that Jenner is free from wondering what she'll do next. But, she tries to stay present as much as possible and enjoy her success rather than worrying about the impending future.
"I'll have days where I'm like this is good, I feel like I'm in a good place, I feel like this is great," Jenner shared with her equally famous sister. "And then I'll go through moments of like, what is going on? Where am I going next? And then I kind of just have to sit back and be like, I can't think about it too much because if you do, I just feel like that's when things get messy and unnatural," Jenner added.
Jenner is focused on enjoying life at the moment
Whether she's navigating her love life or her career, Jenner seems to be pretty sure about what she wants in the present. While the future will always be something that's on her mind, for now, it looks like she's just trusting her gut and seeing what the future holds.