Kendall Jenner Drags Critics Who Say She's Getting 'Passed Around' by NBA Players
Kendall Jenner has words for people who have less than favorable things to say about who she's currently dating. Although the 24-year-old model might be the most laid back and reserved member of her KarJenner family, she's not afraid to speak her mind. Recently, Jenner slammed critics who had something to say about who she's currently spending her time with.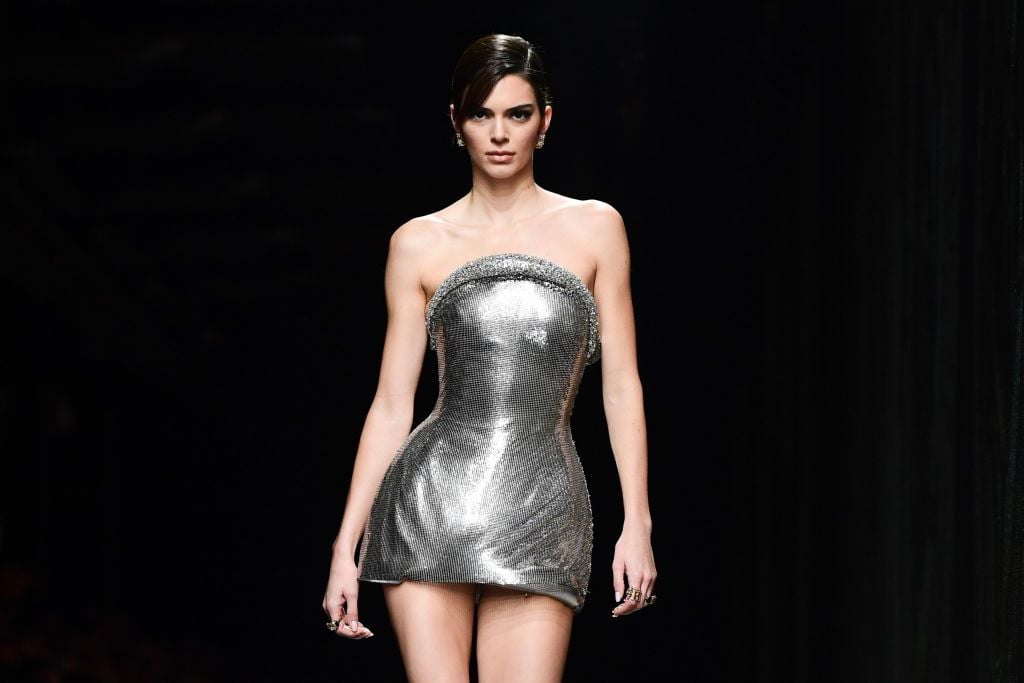 Earlier today, TMZ reported that Jenner, like her younger sister, was ignoring the California Stay-At-Home mandate in order to go on a road trip. Accompanying her was none other than Devin Booker. Booker is an NBA player who shares some mutual friends with the model. The pair sparked dating rumors when they decided to escape Los Angeles in favor of Sedona for rumored "fresh air."
Kendall Jenner may have a new boyfriend soon
"Kendall and friends have a small social circle amongst the group, who have been following the same social distancing and physical distancing guidelines. Devin is a friend and is part of the small group. They took a road trip for some much-needed air," an alleged source shared with TMZ.
Of course, Jenner is far from the first of her family to break California's latest rules. Her younger sister, Kylie Jenner, has been spotted traipsing around LA without shoes on her feet to spend time with her best friend, Anastasia Karanikolaou. But, while some people felt the need to slam the elder Jenner for taking a nonessential road trip, others slammed her for who she might be dating.
Critics accuse the model of being passed around by NBA players
Twitter users noted that this isn't the first time that Jenner has spent time with an NBA player. Back in 2018, Jenner was romantically linked to NBA star, Ben Simmons, and the pair began dating. Noting this, critics began to objectify the 24-year-old, stating that she was being passed around by the athletes. "NBA played passing around Kendall Jenner," one Twitter user captioned a video of a child being thrown back and forth between three men. "That family been passed around for decades now," one person shared in agreement.
Instantly, Jenner's fans rushed to her defense. They added that perhaps Jenner was just having fun and dating whomever she wanted. "Maybe they some thirsty men after Kendall Jenner and she loving and leaving like Teena Marie! Y'all swear it's the stone ages," one person wrote, noting that the notion of a woman being passed around was both problematic and archaic. "Maybe she passing them around," another person stated.
Jenner claps back to fans about her dating life
The tweets managed to catch Jenner's attention and she had the perfect comeback to those who had less than favorable things to say about her dating life. "They act like I'm not in full control of where I throw this cooch," the Keeping Up with the Kardashians star stated matter-of-factly.
Kylie Jenner show support for her sister on Twitter
Fans of Jenner immediately expressed their support for her response. "SAY LOUDER FOR THE PEOPLE IN THE BACK," one enthusiastic fan wrote. "Drag them, Kenny," another added. "Did you just……. maybe we have to stan," yet another person chimed in. Jenner's tweet also caught her sister, Kylie's attention. "Lmfao tweet of the year," Kylie wrote after retweeting the response. However we may feel about the KarJenners, we can't deny that this response was spot on. It's past time we, as a society, stop with the slut-shaming.