Kendall Jenner Fans Poke Fun at Unsettling Video: 'I Would Love to Be Paid to Act This Weird'
When the Kardashian-Jenner sisters rose to fame as reality TV stars, they were crafting a blueprint to success that had never really been seen before. Sure, celebrities had always been able to showcase their lives to interested fans, and reality TV had deeper roots, but Keeping Up with the Kardashians was unique.
Though the show is now officially ending, it has left a mark on pop culture as a whole and celebrity status in particular. Never before had fans had such unlimited access to a family's private moments, and the line between scripted stunts designed to impress viewers and the real-life activities of the Kardashian-Jenner clan was often hard to find. Their ability to leverage fan attention into thriving careers beyond the reality show underlines the innovation behind their success.
Though she was just a child when KUWTK premiered, Kendall Jenner certainly used it as a platform to leap into a modeling career. As one of the highest paid luxury brand models in the world, Jenner has the ability to be selective about the work she takes on, and that has fans laughing even harder at a weird video she created for a gig.
Kendall Jenner was only 12 when 'KUWTK' premiered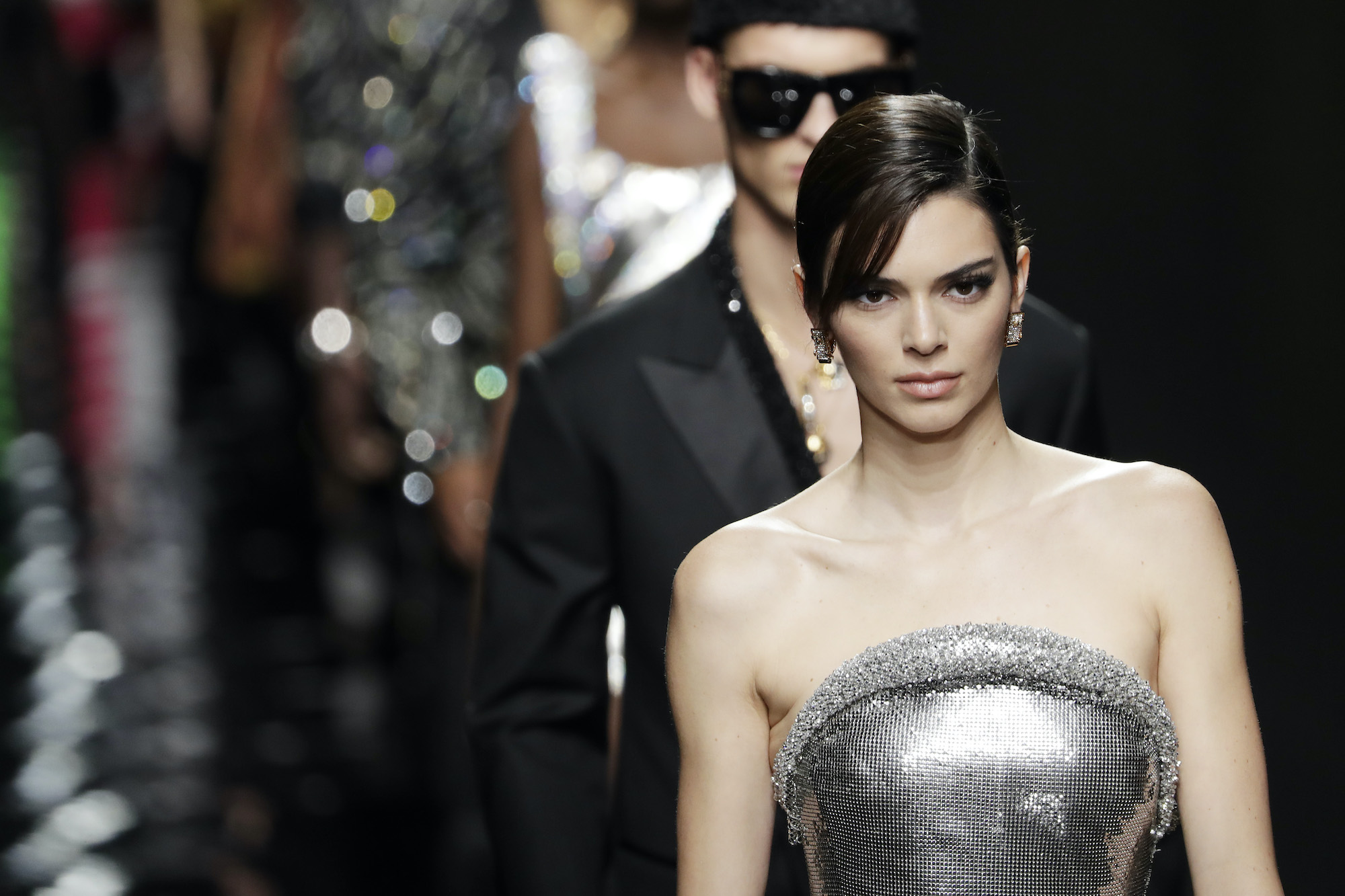 RELATED: 'KUWTK': The First Sign Kendall Jenner Was Ready to Be Done With the Show
When KUWTK first aired, Kendall Jenner — the second-youngest of the group — was only 12 years old. Fans literally watched Jenner grow up before their eyes, and her relationship to the show in general and to the fame it brought her was different from her sisters'.
Notably, Jenner is the only of the five sisters who hasn't had children yet, and since so many of the recent headlines have focused on the sisters' personal lives, marriages, and children, Jenner has been somewhat out of the mix. 
Because Jenner's contract with KUWTK was different from those of Kim, Khloe, and Kourtney Kardashian, she didn't have to spend as much time in the public eye in the later seasons, and that has given her more time to focus on a career outside of reality TV.
Kendall Jenner is a highly paid fashion model
RELATED: The Poorest Kardashian-Jenner Sister Is the Only 1 With a Real Career
While Kendall Jenner may not have the staggering net worth of her more entrepreneurial sisters, she also has the luxury of not having her wealth tied up in business ventures that could fail. Instead, Jenner has taken on a career that seems downright quaint compared to some of her sisters' more creative antics.
She's a high-end fashion model, and she's worked with some of the world's most well-known brands including Victoria's Secret, Chanel, and Vera Wang. Jenner has made it clear that she is "selective" about what brands she works for, and she feels confident that she can command top dollar and pick and choose what she wants to represent.
A weird video has Kendall Jenner fans cracking up
If it hadn't been for the comments about her "selectivity," fans might have been willing to overlook a bizarre video Jenner recorded without comment. As things stand, however, they couldn't resist but poke some fun at the model on Reddit.
The video posted is a short clip from a longer work Jenner did for a brand called RESERVED. She is shown stiffly moving through a highly-decorated space with a blank expression on her face. In the clip, she scoots along the floor on her butt, makes wide side steps, and does something that looks like a robot walk. The clip shared on Reddit has been set to Nicki Minaj's "Anaconda," making Jenner's bizarre actions even more absurd.
Some fans were quick to point out how the movement didn't seem very "selective" to them. "Kendall is still a Kardashian-Jenner deep down, and if she's paid enough she'll take the job," one fan wrote. Another added, "Umm I would love to be [paid] to act this weird."
Others pointed out that they'd rather see Kendall in this strange role than her usual one: "Tbh I'm here for this, more weirdness please."