Kendall Jenner Shocks Critics With Her House; 'I Hate This Family but Wow the Taste…'
Kendall Jenner, like the rest of her KarJenner family, is certainly a polarizing figure. As one of the biggest celebrities on the planet, it's no surprise that she's racked up millions of crtics as well as fans. And while the young model is typically considered one of the least controversial members of her famous family, she still has tons of critics to contend with. But, one thing that Jenner's fans and critics seem to agree on is her house.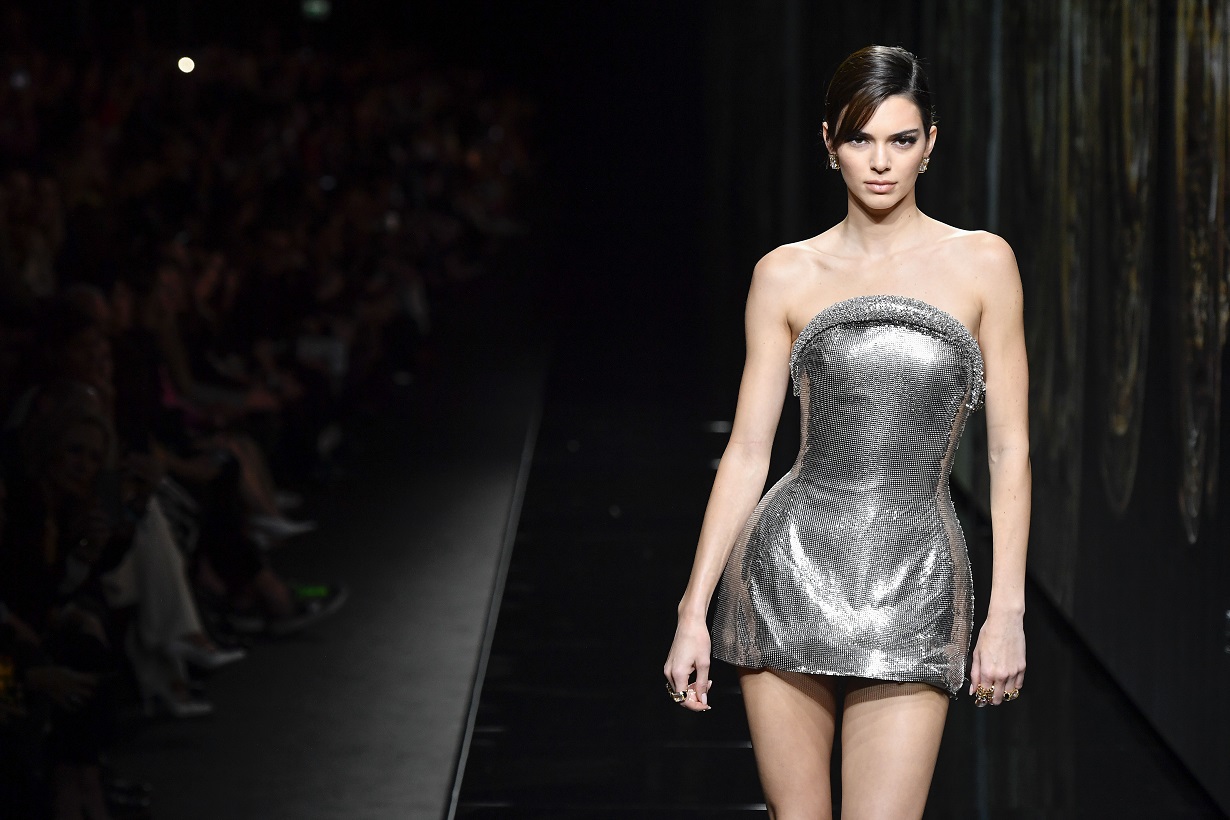 Recently, Jenner was tapped by Architectural Digest to be in their magazine and on their cover. In the feature, Jenner takes readers through her five-bedroom Los Angeles home. The Mediterranean style house is Jenner's refuge and features a courtyard and a movie theatre turned art studio for ultimate relaxation. Meanwhile, Jenner converted two of the bedrooms to a fitting room and a glam room to supplement her high-profile career.
Kendall Jenner shows off her house
"Me and SIX on the new @archdigest Sept. cover!" the 24-year-old wrote in an Instagram caption. "It's always been a big dream of mine to be featured in this magazine considering my huge (kinda secret) love for real estate and interior design. We shot this right before quarantine/ lockdown, so it feels like ages ago. Thank you AD. and thank you a million times to @clementsdesign and @waldosdesigns for making my home the sanctuary I had always dreamed of, 🥺❤️" Jenner gushed to her 135 million followers.
RELATED: Kendall Jenner Critics Have Been Calling Her 'Candle Jenner' for Years
Naturally, Jenner's fans, family, and friends gushed over the house. "So cool Kenny! It looks beautiful," Jenner's elder sister, Kim Kardashian West commented. 'The best house, 😍" Jenner's good friend, Hailey Bieber chimed in. "No wonder Kourtney ain't wanna leave LMFAOOOOO," a fan of Keeping Up with the Kardashians chimed in, referencing when Jenner's oldest sister, Kourtney Kardashian, and her three kids were temporarily staying with the model.
Critics react to the model's home on Instagram
But fans weren't the only ones marveling over the beauty of Jenner's home. Even many of Jenner's harshest critics confessed that the model's house was beautiful and homey. "I hate this family but wow the taste," one critic wrote under a video of Jenner on Architectural Digest's Instagram page. "Actually impressed it's pretty tasteful," another critic chimed in. "Her house is actually really beautiful, very homey and down to earth!" another Instagram user added.
Other critics were quick to note that Jenner's house was far more tasteful than the rest of the KarJenner clan. "I think that she has better taste than the other members of her family. I was surprised at how beautiful her house is because I'm so used to associating this family with bad taste. Such a lovely home!" one person penned. "Agreed. I find Khloe, Kim, and Kylie to be particularly tacky," another person quickly co-signed.
Jenner's house reflects her eclectic taste
However people may feel about Jenner, her eclectic home truly has elements that can please most people in one way or another. Whether it's the funky, mosaic tile in her bathroom, the inviting fireplace in her living room, or the light sculpture in her master bedroom, Jenner's house reflects an abundance of unique styles. Clearly, it's no hassle for Jenner to stay home during these uncertain times.