Kendall Jenner Is Afraid of Pancakes Because of a Weird Phobia
Pretty much every human has a thing or two that they fear, and Kendall Jenner is no different. Although she might live a very glamorous life that other people could only dream of, at the end of the day, Jenner is just like everyone else. However, one of her biggest fears might seem unusual to a lot of people.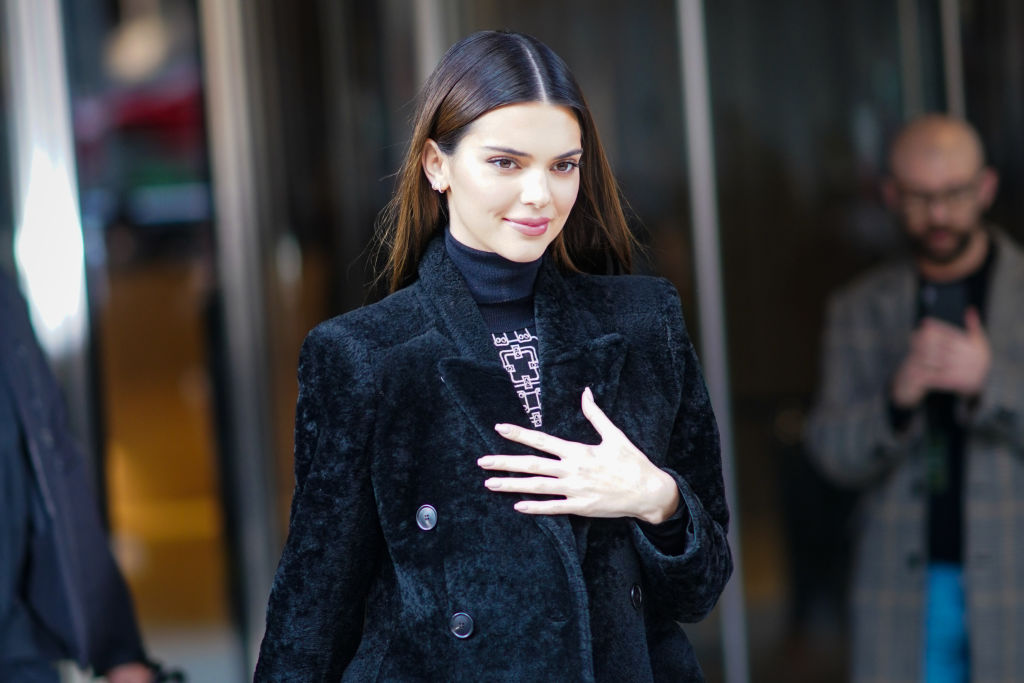 Kendall Jenner is afraid of pancakes because she fears holes
Back when Jenner used to have her own app, she revealed to fans on there that she has trypophobia – the fear of holes in irregular patterns. People who have trypophobia are known to get extremely uncomfortable when looking at even everyday things like sponges, soap bubbles, and, yes, even pancakes being cooked.
"Anyone who knows me knows that I have really bad trypophobia," Jenner wrote. "Trypophobics are afraid of tiny little holes that are in weird patterns. Things that could set me off are pancakes, honeycomb or lotus heads (the worst!). It sounds ridiculous but so many people actually have it! I can't even look at little holes – it gives me the worst anxiety. Who knows what's in there???"
Although being scared of holes might sound strange at first, trypophobia could be more common than one may think. Researchers believe that most people have at least a little bit of it, and this could be due to human evolution. Clusters of holes can be found on certain poisonous animals, so there are hypotheses that being trypophobic could have helped our ancestors survive.
Kylie Jenner is scared of butterflies
Meanwhile, Jenner's younger sister, Kylie, has a fear of butterflies, also known as lepidopterophobia.
On an episode of her show, Life of Kylie, the star shared: "I'm terrified of butterflies. All butterflies … This is how I think of them: Cut the wings off, and if you just look at their bodies, they're not that pretty. It's literally a bug."
Although Kylie seems to be quite fearful of real butterflies, she seems quite OK with fake ones. For example, she and her then-boyfriend, Travis Scott, got matching butterfly tattoos. Scott also gave her a few butterfly-themed jewelry pieces for her birthday in 2017. Earlier this year, Kylie even threw a butterfly-themed party to celebrate a special Kylie Cosmetics event.
Khloé Kardashian is freaked out by belly buttons
Another member of the Kardashian-Jenner clan who has an unusual fear is Khloé Kardashian, who once revealed that she gets freaked out by belly buttons.
Kardashian once made a blog post titled "5 Things You Probably Don't Know About Me," in which she shared: "I hate belly buttons. You can't touch mine and I don't want to touch yours. When I'm in the shower, I wear hand mitts and I scream every time I wash my belly button, LOL!"
When she was pregnant with her daughter True, Kardashian also expressed her fear of her belly button going from an "innie" to an "outie."
Other celebrities with bizarre phobias
Jenner and Kardashian are not alone. A number of celebrities have also shared that they, too, live with some unique phobias.
Like Kylie Jenner, some stars are also scared of seemingly-harmless animals, such as Scarlett Johansson and birds, Robert Pattinson and horses, and Tyra Banks and dolphins. Nicole Kidman has a fear of butterflies as well.
Meanwhile, other stars have a fear of certain types of food. For instance, Martin Freeman gets creeped out by avocados and Oprah Winfrey does not like gum at all. Kyra Sedgwick, on the other hand, is scared of talking food, such as those that can often be seen on commercials.