Kendall Jenner and Kourtney Kardashian Criticized for Stealing the Show at 2 Recent Weddings
Kendall Jenner and Kourtney Kardashian were criticized by some onlookers for allegedly not following wedding etiquettes.
Kendall Jenner and Kourtney Kardashian are members of the famous Kardashian-Jenner clan. It is no surprise that the two of them get attention everywhere they go. However, they were recently criticized for allegedly drawing attention to themselves at other people's weddings.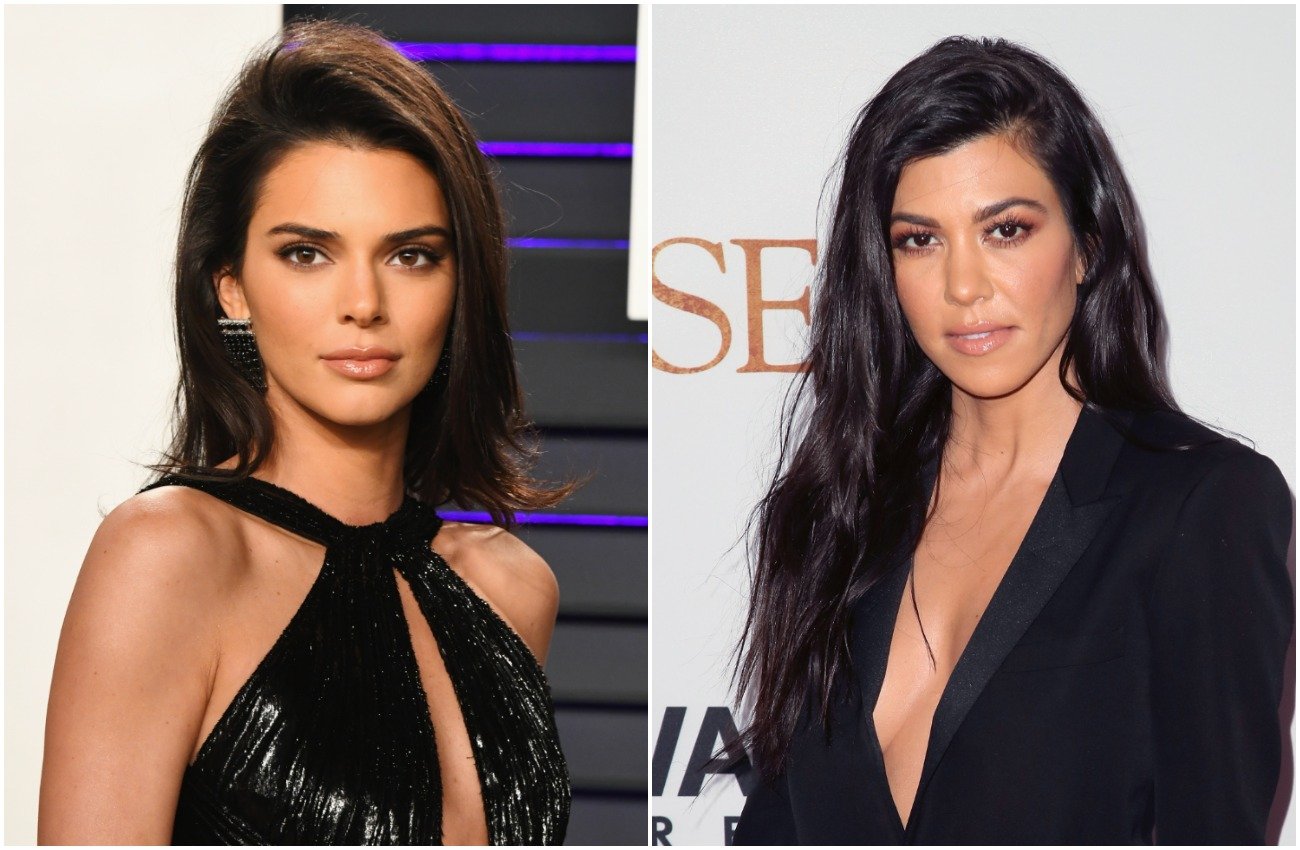 The Kardashian-Jenners often get a lot of attention
The Kardashian-Jenners rose to fame in 2007 thanks to the hit reality show Keeping Up With the Kardashians. Since then, they have managed to stay relevant in show business with scandalous behaviors and newsworthy photos on social media.
Although KUWTK ended in 2021, the Kardashian-Jenners still attract a lot of attention. In fact, the family will soon return to the screen with a new show on Hulu.
Kendall Jenner and Kourtney Kardashian were criticized for their alleged lack of wedding etiquette 
Although Jenner and Kardashian garner attention just for being a part of their famous family, the two of them attracted more looks at recent weddings.
As reported by Page Six, Jenner recently attended her friend Lauren Perez's wedding in Miami. According to her Instagram Story, Jenner wore a barely-there dress from Mônot, which simply has triangle swaths of fabric across the front of her body.
Many onlookers criticized Jenner, calling the dress "inappropriate" and claiming it should not be worn at a wedding.
Meanwhile, Kardashian and her fiancée, Travis Barker, recently attended the wedding of PR exec Simon Huck and finance exec Phil Riportella. Kardashian and Barker are known for showing off PDA in public, and Kardashian was seen straddling Barker at the wedding celebration.
Buzzfeed shared that some users found the scene "tasteless" and said it gave them "secondhand embarrassment."
Scott Disick 'kept his distance' from Kourtney Kardashian during the wedding
Coincidentally, Kardashian's ex-boyfriend, Scott Disick, was also at Huck and Riportella's wedding. While it is not clear whether he saw Kardashian and Barker's PDA, a source told E! News that Disick "kept his distance for the majority of the night."
"He doesn't want to see Kourtney and Travis' PDA and doesn't want to engage," the insider said. "It's still very awkward for Scott to be around them, but he knows he can't escape them."
According to the source, Disick did spend a lot of time with Kardashian's sister, Khloé Kardashian, and mother, Kris Jenner. The insider shared, "He had a lot of friends there and was hanging with Kris and Khloe most of the night."
Back in August, Disick made headlines after he reportedly complained about Kardashian and Barker's PDA in Italy to Younes Bendjima, one of Kardashian's other ex-boyfriends.
"Yo is this chick ok!????" Disick allegedly wrote. "Broooo like what is this. In the middle of Italy."
In response, Bendjima said, "Doesn't matter to me as long as she's happy. PS: I ain't your bro."
The conversation went viral after Bendjima shared it on his Instagram Story. Bendjima also wrote, "Couldn't miss this one. He been playing around for too long, tired [sic] to stay quiet and be the nice guy. Back to work now."
However, Disick has not publicly commented to this story about his alleged DMs.