Kendall Jenner Looks Way Too Much Like Her Sister in a Fragrance Ad
The family resemblance is real for the KarJen clan. The Kardashian Jenners have always shared physical traits, especially the older Kardashian sisters. But after numerous procedures, fillers, and unknown surgeries, they seem to be looking more and more alike. Fans love to speculate about what kind of work the sisters are having done.
Usually Kendall Jenner is hailed as the 'most natural' one, or at least the sister who has had the least work done. But a recent fragrance ad has fans comparing Kendall to her sisters Kylie Jenner and Kim Kardashian. Could it be family resemblance, or plastic surgery and photo editing?
Kendall posted an ad with a Friesian horse
RELATED: Is Kim Kardashian West Now Feuding with Kendall Jenner?
The ad in question was discussed by fans on Reddit, even though it was originally posted by Kendall on Instagram. In it, Kendall is promoting KKW Fragrance, a brand owned by her sister Kim. The picture features Kendall next to a horse. It could be one of Kim's own Friesian horses. She's posted about the breed before, and reportedly owns more than 14. The horses run around $30,000. Friesian horses are very large, with a stunning black coat and wavy black mane. 
The horses are gorgeous, and fans are in agreement that Kendall looks gorgeous with it. Some fans complimented the color scheme of the shoot. One fan wrote, "That little pop of her leather gloves is so good! What a gorgeous shoot." Interestingly, Kim's Friesian horses were previously living on the West compound in Wyoming.
The ranch is a favorite spot of Kanye, and it's where he went during his recent mental health episode. Now that Kim and Kanye are getting divorced, the fate of the Friesians isn't clear. It could be that the horse in the picture is a different Friesian, or if this is one of the famous Wyoming Friesians. 
Fans think Kendall Jenner resembles Kim Kardashian in the picture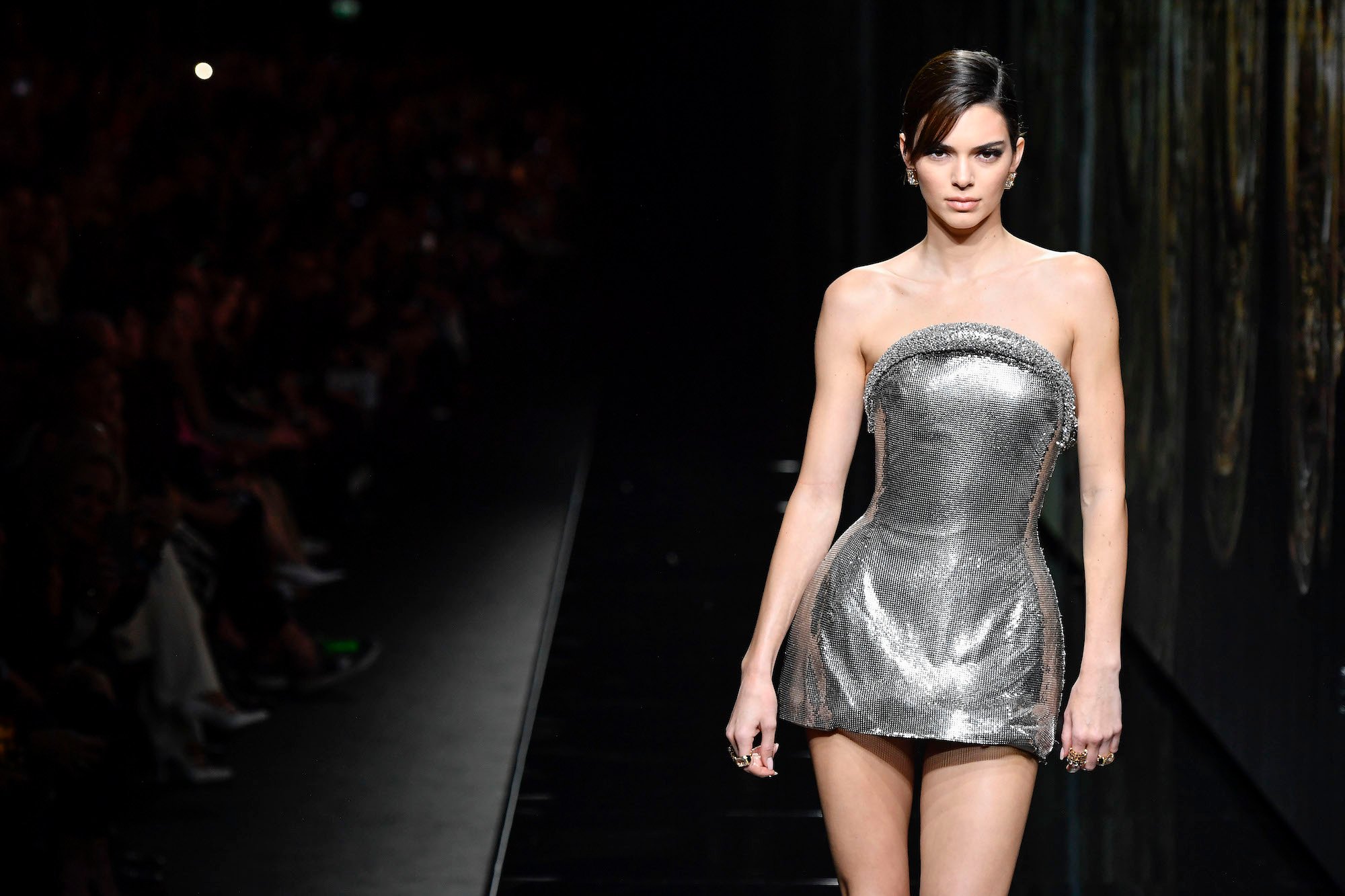 RELATED: Why Don't Kim Kardashian and Kendall Jenner Get Along? 'KUWTK' Fans Have Theories
Other fans are comparing Kendall to her sister Kim. The shoot is for Kim's fragrance line, and Kendall is styled in a way Kim would style herself, which could be why they look similar. One fan said "I thought she looked so much like kim. More like kim than what kim looked like in that photo lol."
Kim has always had an olive skin tone, while Kendall is naturally very pale. In the ad, Kendall does appear to have a more Kim-esque skin tone. Fans definitely noticed. As one fan wrote, "It looks like somebody pallet swapped Kim onto Kendall." Although it's true Kendall doesn't look pale as snow in the pictures, the skin tone change isn't very dramatic either. The KarJen family is constantly accused of "Black fishing," or changing one's appearance to try and look more Black.
However, that doesn't seem to be the case here. 
Has Kendall had plastic surgery?
RELATED: 'KUWTK': Kendall and Kylie's Fight Has Changed The Way Fans View Kim Kardashian
Fans often wonder if Kylie Jenner has had surgery and procedures specifically to make herself look more like her sister Kim. Kylie famously had lip injections very early in her career. Her full lips now look a lot more like her sister Kim's. Kylie also darkens her skin often, either with make up or photo editing. Like Kendall, Kylie doesn't have a natural olive skin tone. While Kylie is often called out for trying to emulate Kim, Kendall usually escapes that criticism.
Kendall denies having any cosmetic procedures, although fans aren't sure. Some fans speculate that Kendall has had work done, but it was minimal enough to not be noticeable. Kendall is a working model, and she often does work with high-end brands. Her face pays the bills, and it wouldn't be in her best interest to change it.