Kendall Jenner Might Be The World's Highest-Paid Model But That Doesn't Mean She's Good at It
If you can't tell by her last name, Kendall Jenner is a member of the notorious and mega-famous Kardashian-Jenner clan.
While sister Kylie Jenner is the youngest of the bunch, Kendall is second-youngest at 24-years-old. Most of her fame comes from having grown up before America's eyes on Keeping Up With The Kardashians. 
Kendall began modeling at the age of 14 and has been doing so ever since. But even early on she showed signs of not taking it seriously. Like remember when Kim got her walking lessons when she started out, and she totally pouted all the way through them?
If that's any indicator of her attitude, how did Jenner end up the highest-paid model in the world…and are there other reasons people think she doesn't deserve it?
Kendall Jenner is the highest-paid model in the world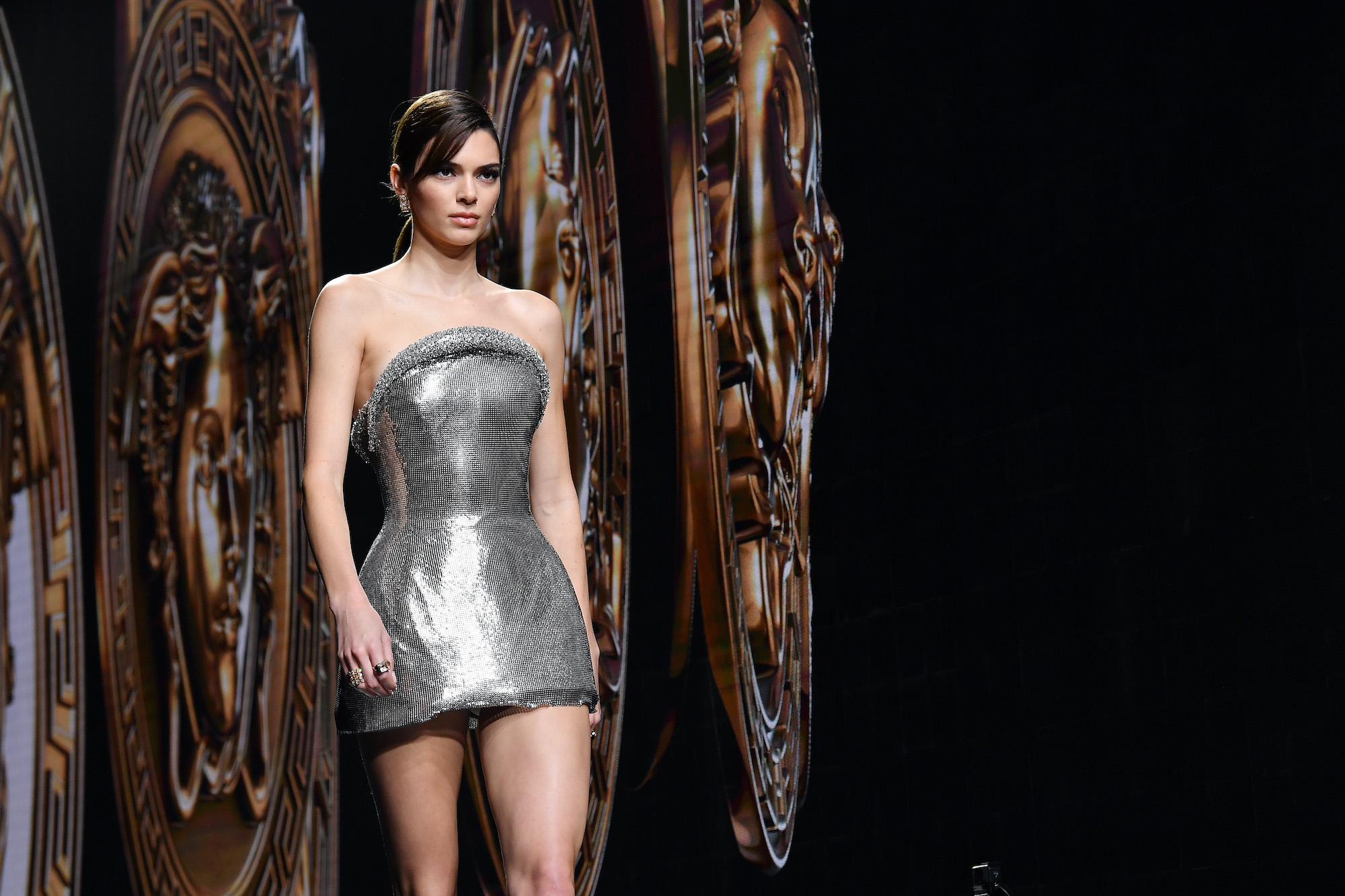 Regardless of whether she is good or not, Kendall continues to book really high-end gigs that bring in big paychecks for her, even if she doesn't work as often as other models. Nonetheless, she has walked in many Fashion Weeks and been on the cover of Vogue three different times. The girl is clearly doing something right.
As a result of all her success, Kendall Jenner has been the highest-paid model in the world for a while now … she even made an incredible $22.5 Million in 2018, per Forbes.
Nonetheless, she still has a huge number of critics who think that her wealth isn't exactly hard-earned, and they have more than a few criticisms of both her modeling and her work ethic. They even go as far as to say that she doesn't deserve to be called a supermodel. So what's wrong with her modeling?
Jenner receives criticism for multiple aspects of her approach to modeling
There are many reasons that people don't think Kendall Jenner deserves her title as the world's best-paid model. Her lack of energy is one reason for concern. Many say that she doesn't offer that much expression or emotion in her face and that her body doesn't seem dynamic when she moves it.
Others say that she appears awkward when she moves, like how she never seems quite sure what to do with her hands or arms whenever she is supposed to be posing.
However, no aspect of Jenner's modeling seems to inspire more hate than her walk. People hate the way she stomps down the runway — or should we say, completely refuses to stomp, simply walking casually as if she's headed to Trader Joe's for some eggs.
She doesn't appear to put any effort into making her walk look special and people think she seems bored while doing it. When you see her walk next to another model who is giving it her all, it becomes especially noticeable.
Jenner's also been criticized for not taking work as seriously as she should
On top of the fact that her actual talent pretty obviously doesn't match up to that of more committed models, critics say that Jenner doesn't seem to take her work seriously. She appears to only be interested in the money and has no passion for her career, which could explain why she seems so bored all the time.
People really seem to think that the reason it's impossible to get anything out of Kendall as a model is that she gets nothing out of modeling — her only motivation is cashing in on her name.
To her critics, it seems obvious that Jenner only got where she did because of notoriety, not because she took the time to get good at her craft. Her complete lack of enthusiasm shows and makes her so much less interesting to see on the runway or in the pages of a magazine.
Still, whether she has the talent or not, Jenner continues to book major gigs thanks to her well-known name…and she'll continue to take home the insane wealth that comes with that standing for as long as she can, we're guessing!