Has Kendall Jenner's Famous Fam Made Her Modeling Career Harder?
At just 23 years old, Kendall Jenner is the highest-paid model in the world. In 2018 alone, Forbes reported that the model brought in a whopping 22.5 million dollars. Her salary beat out the next highest-paid model, Karlie Kloss, by an astounding 9.5 million dollars.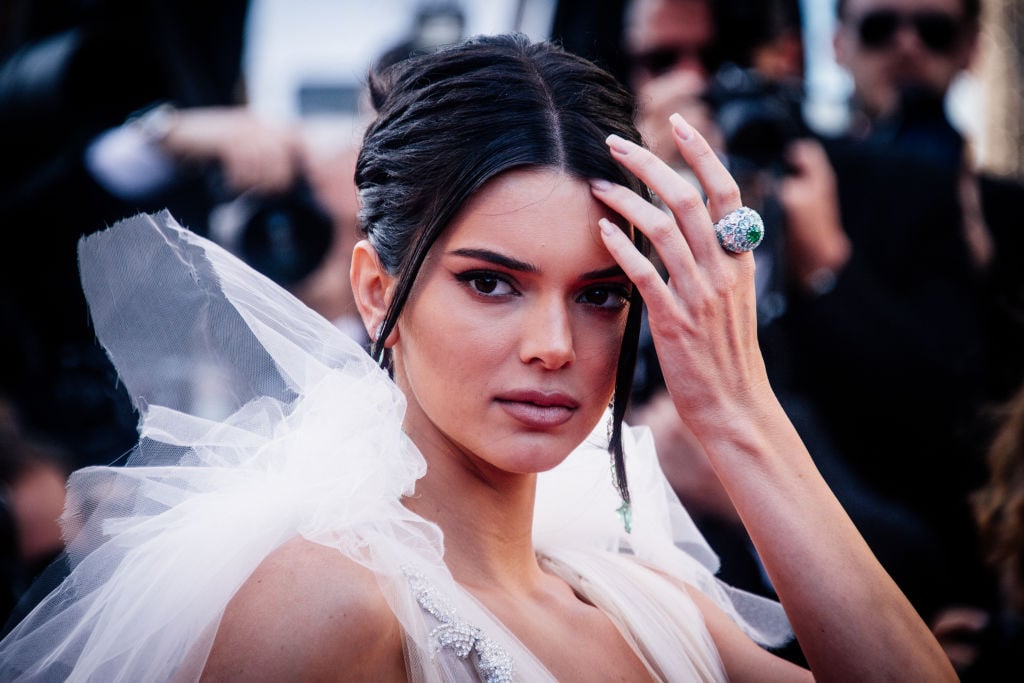 But, it seems that Jenner has been preparing for this career for nearly a decade. She was just 14 years old when she told her mom, Kris Jenner, that she was serious about wanting to pursue a modeling career. Kris Jenner, being the magical momager that she is, immediately sounded the alarm and spread the word about her daughter. So why does Kendall Jenner believe that her famous family made her modeling career harder?
No backup plan
Though Jenner made the announcement that she wanted to model at 14, she'd actually been ruminating about it since the ripe age of 7. Having dreamed of her career from such a young age, the reality TV star says she doesn't have a backup plan. "I don't think I necessarily needed to have one. Anything I do, I always want to be 100 percent in it and know I want to be doing it. When I started I was so young, so if it didn't work out then I was going to figure it out. I'd cross that bridge when I got there," Jenner said in a recent interview with Vogue Australia.
Fish out of water
But just because Jenner realized her passion very young doesn't mean she knew how to navigate the modeling industry. "I had no idea what I was doing," she remembers. "I was kind of just winging it and I don't think I was super-confident … I was signed to an agency in LA and I thought that it was big-time and that was going to be my big break. It was only when I started shooting here in Australia with Russell that I decided I was going to go to New York," the 23-year-old confessed.
Keeping up with the Kardashians
Clearly, that move ended up working out for Jenner. Now, it's hard to escape her face. When asked what she thinks helped propel her into supermodel status, she admits that her success is due to her work ethic rather than her family's name and fame.
"I've always been a hard worker: that's in my blood. My parents raised me and my little sister to be that way and the rest of my sisters, too. A lot of people assumed that because I came from a 'name' that it was a lot easier for me to get to where I got, but actually, it's the complete opposite," Jenner stated. In fact, at the beginning of her modeling career, Jenner actually didn't use her full name for fear of people would assume that she couldn't book a job based off of her own merits.
What's next for Kendall Jenner
But despite all of Jenner's success, fans are constantly asking her what's next. Largely because of her family, KarJenner stans are expecting the 23-year-old to diversify her career asap. But Jenner seems fine to subvert expectations, saying she has no future plans beyond modeling right now. "I am still so young. People are always asking me 'What's next? What's next?' I'm like 'Why do I have to have it all figured out right now?' Most people my age don't have it figured out as much as I do," the model said.
Is Jenner's famous family a hindrance
We can't argue with Jenner there, although her money and privilege likely plays a large part in how quickly she has been able to establish a career for herself. Though the model may believe that her family's name, fame, and fortune worked against her in the modeling industry, there's no denying that the connections, platform, and influence her family holds helped her career tremendously.