Kendall Jenner Never Thought She'd 'Have More Friends Than Kylie'
Kendall Jenner and Kylie Jenner may be sisters, but they are drastically different. While Kylie is more of an influencer in addition to being a successful businesswoman, Kendall is a model. The sisters also seem to have wildly different personalities. Whereas Kylie seems to be more outgoing, Kendall seems to be shyer and more reserved. Furthermore, Kylie has already started a family, while Kendall is enjoying life without children. But despite their differences, the sisters seem to support each other personally and professionally.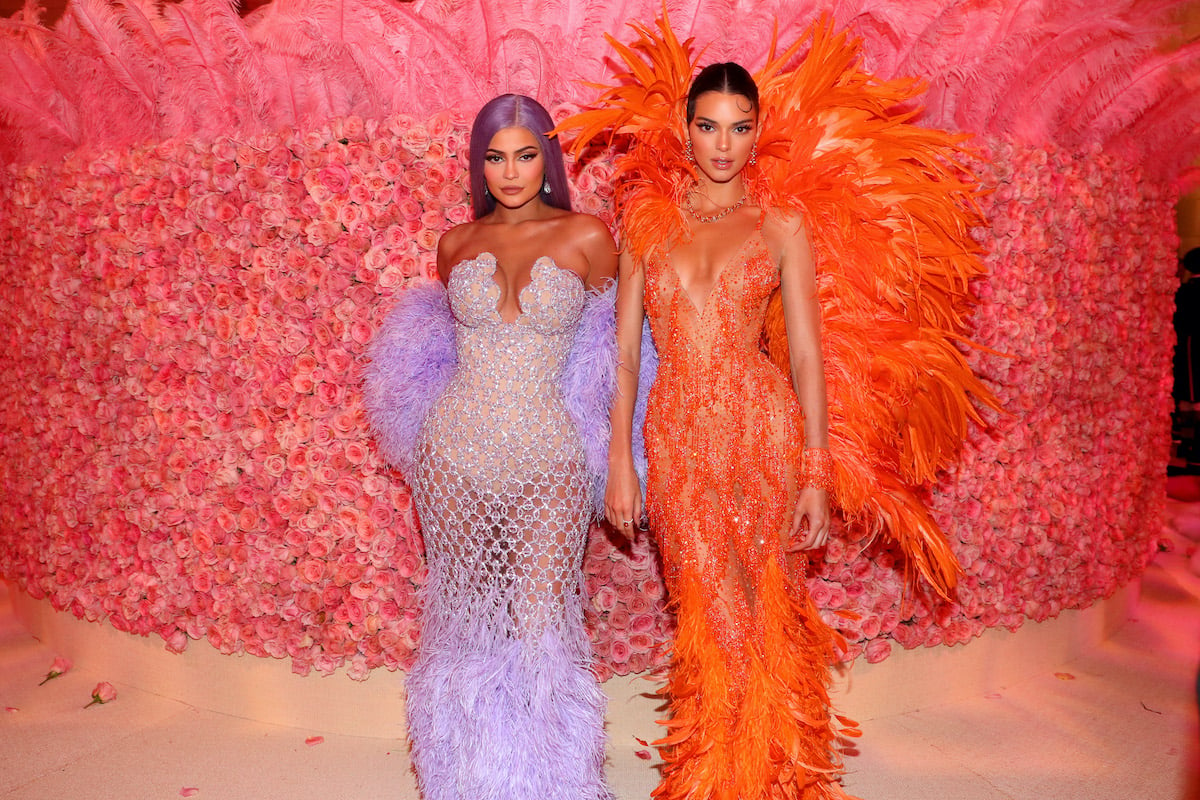 Though the sisters are compared quite a bit in the media, Kylie and Kendall have both shared that, in their adult lives, they don't really spend much time being jealous of one another. In an interview with Harper's Bazaar, the Kylie Cosmetics founder shared that because she and Kendall are so different they rarely, if ever, try to compete with each other because they have different goals.
Kylie Jenner and Kendall Jenner are polar opposites
"Kendall and I were so close in age," Kylie shared. "We had a close bond, but we are definitely polar opposites. But it works out. We don't ever cross. She does her thing and I do mine, then we come together and have a great time." But just because the sisters don't get envious of each other these days, doesn't mean that they never compared themselves to each other. In fact, when they were growing up, Kendall was constantly upset because Kylie had a much larger friend group.
The model used to cry because her sister had way more friends than her
'I remember there was a time when I was in middle school, even high school a little bit, I didn't have that many friends," Kendall shared in an interview with ZAZA WORLD RADIO. "I was sitting in my room a lot of days crying because Kylie had so many friends, and I didn't know what to do, and it's gonna make me emotional right now. I really was like, 'I'm never gonna have friends,' and to look at my life now, it's so crazy."
Now Kendall has a bigger friend group than Kylie
Kendall went from having very few friends and spending the majority of her free time riding her horses, to having a large group of friends, many of whom are famous too. Fans of the model will note that she's close with Hailey Bieber, Bella Hadid, and quite a few other celebrities. Kylie, on the other hand, tends to keep a smaller friend group, and primarily hangs out with her family and people she's known since high school.
'Kylie and I flipped roles, not that Kylie's not — Kylie is so happy,' Kendall continued. "I love her, but it's crazy cause I really never thought that I would have more friends than Kylie, not that that's ever a competition or should be anything we'd — I don't want that to come off weird, but again, she's so happy with the life she's living."