Has Kendall Jenner Ever Had Plastic Surgery?
The Kardashians don't always publicize when they get work done on themselves, but they also haven't been too shy about it. Fans knew there was no chance Kylie Jenner's lips were natural, and Kim Kardashian has admitted to getting fillers throughout her entire face. But one person who doesn't seem to alter her appearance much is model Kendall Jenner. Has Jenner ever had plastic surgery?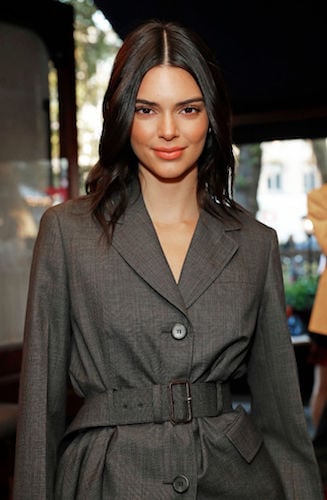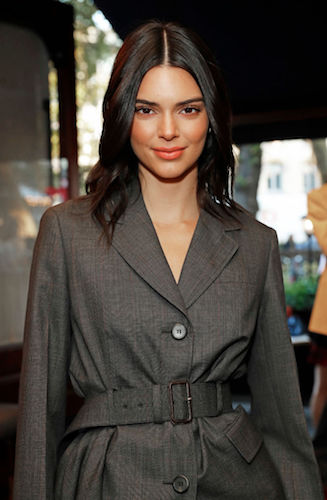 Several of the Kardashians have had their lips done
Those who are fans of Keeping Up With the Kardashians might have noticed how much the women's faces have changed as they've gotten older. Kim Kardashian circa 2007 looks far different from Kim Kardashian circa 2019, and a lot of that is because of altering her appearance rather than just age. Kardashian has admitted that she's had her lips done, and she isn't the only one. Kylie Jenner sparked a ton of rumors when she first started photographing herself with obviously new lips, and eventually she addressed the rumors and said she did get fillers in her lips. Khloe Kardashian has had her lips done as well, but Kourtney and Kendall have not.
Kim Kardashian and Kylie Jenner also use fillers
With no disrespect, Kim Kardashian and Kylie Jenner easily look like they've had the most work done out of any of their siblings. And both women have admitted to using fillers, though they have denied any extensive plastic surgery. Jenner admitted in an interview that she's had her face filled before. "It's fillers. I'm not denying that." And Kardashian has been pretty open about having her face filled — she's even been seen injecting things into herself on past episodes of KUWTK. Khloe Kardashian admitted to once receiving fillers but said it made her entire face numb. "I had to go and get this whole thing, like, dissolved… Now I'm afraid to do it again," she said.
Kendall Jenner has denied having any plastic surgery
Though people have asked Kendall Jenner whether she has had any work done, and she has vehemently denied that she's altered her face. "As a model, why would I have my face reconstructed? It doesn't even make sense," Jenner once told People. Truthfully, it doesn't look like she's done anything; she's so young that she wouldn't have lines yet anyway, and it's clear she hasn't had her lips done. It's likely just a careful makeup artist who makes her face look flawless rather than a bunch of needles. Jenner has always been the most low-key in her family and doesn't seem like she'd need any surgeries at this point.
Both Kris Jenner and Kourtney Kardashian have had breast implants
It seems that Kendall Jenner is, in fact, the only Kardashian-Jenner (except maybe Rob) who hasn't had any work done. Kris Jenner has admitted to having breast implants done; she said she had them done in the 1980s, then had smaller ones put in as she got older because she started to feel too "matronly" and her clothes weren't fitting the way she wanted them to. Kourtney Kardashian has also admitted to getting implants, though she has denied ever having anything done to her face.