Kendall Jenner Pregnant Prank on 'Kocktails With Khloe' Is a Hilarious Throwback
It is no secret that the Kardashian-Jenner family is the first family of reality television. They started off with one show, Keeping Up With the Kardashians, which became such a huge success that many spinoffs ensued. In fact, it seems like most family members have had their own shows at one time or another. It has been a few years since Kocktails with Khloé premiered, however, fans are still highly amused by some of the stuff that went on during the show's run. Now, fans are taking the time to look back at one of the funniest things that happened in a hilarious throwback — when Kendall Jenner pulled a pregnant prank on Kocktails with Khloé.
The Kardashian-Jenner family just keeps growing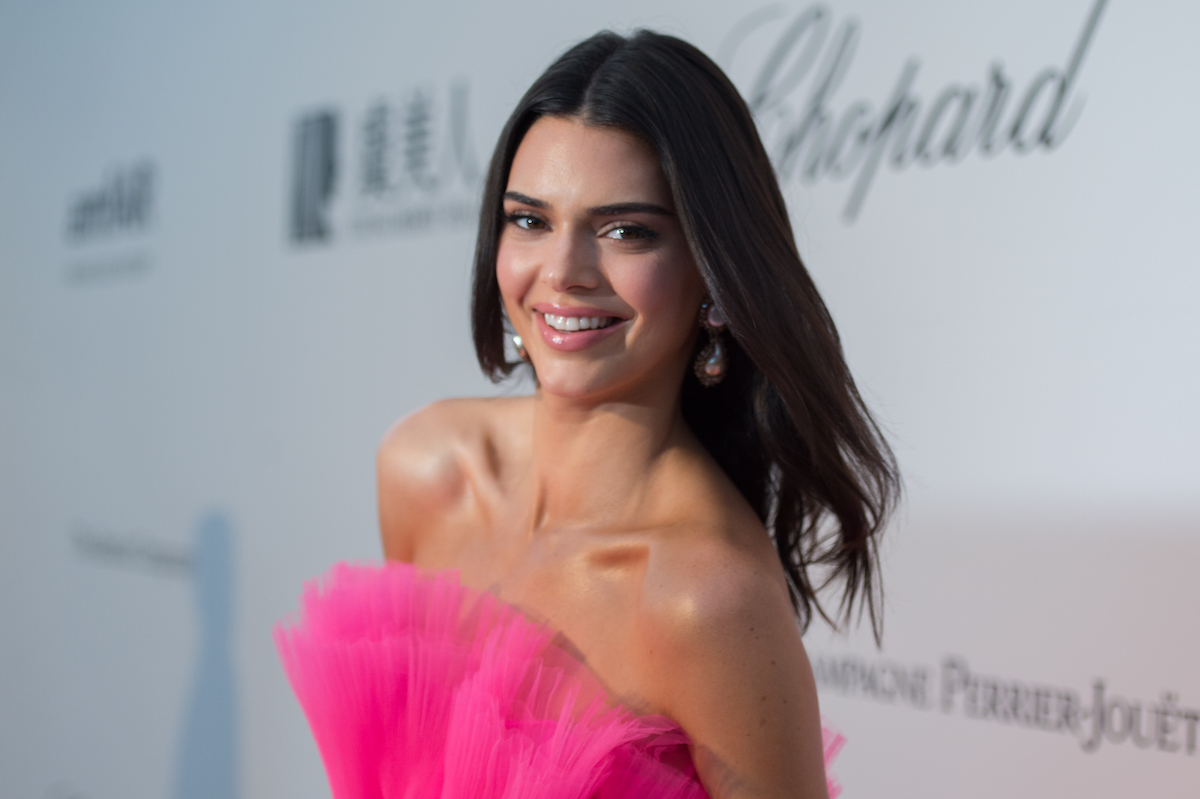 In the beginning, we knew the blended family as Kris and Bruce (now Caitlyn) Jenner and their 10 children. That in itself seems like a pretty huge bunch of people, but they were only getting started. It wasn't long before Kourtney became pregnant with her first son, Mason, and from there, she went on to have Penelope and Reign.
The family got even bigger when Kim announced that she was expecting her first child, North, with Kanye West, and soon after that she welcomed Saint, Chicago, and Psalm — proving that she wants to carry on the tradition of a big family.
Rob, the only Kardashian son, has a daughter, Dream, with ex Blac Chyna, and Khloé, who has always expressed a desire to be a mom, has an adorable daughter named True with Tristan Thompson. Even the youngest sister, Kylie Jenner, has a child; she welcomed her first child with rapper Travis Scott, a girl named Stormi Webster. 
Kendall Jenner's pregnant prank on 'Kocktails With Khloe' is a hilarious throwback
Life in the Kardashian-Jenner family would be pretty boring without a few pranks here and there — and Kendall knows that more than anyone. Like that one time she played a pregnant prank on Kim while the Kocktails with Khloé cameras were rolling. And it is just as funny now as it was then.
So, what happened? Well, Kendall called her older half-sister, and said "Um, so I was calling you because I wanted to tell you something". She went on to say "I am … pregnant," and Kim's reaction was nothing less than hysterical. She responded by telling her sister that she couldn't deal with the situation, and told her that "I'll bring my 30 kids, and you can babysit for 2 seconds to see how you feel."
It was then that Khloé got on the phone to tell Kim she was being pranked, to which Kim replied, "That was a Debbie Downer! I felt like that was the most like, yawn, I was like, 'Oh my God!'"
What has Kendall said about wanting kids?
Kendall is the only Kardashian-Jenner who does not have children. So how does she feel about that? Evidently, the supermodel is pretty eager to become a mom herself. With so many nieces and nephews to dote on, Kendall admitted on KUWTK, "I want kids badly — soon, too." She has also admitted to having "baby fever" which actually makes perfect sense, given that she comes from such a large family. Whatever the future holds for Kendall kid-wise, we hope that all of her dreams come true.