Kendall Jenner Reveals How 'Debilitating' Acne Made Her Feel 'Anxious, Helpless, and Insecure'
Kendall Jenner appears to have a charmed life, but she has experienced one major hardship that destroyed her self-esteem.
There's a reason why fans become so obsessed with photos of celebrities doing normal things, like grocery shopping or wearing sweatpants. It's refreshing to know they're human just like us. And when it comes to Kendall Jenner, the supermodel of the family, her life (and her skin) is not exactly perfect.
Jenner revealed that she has battled painful, embarrassing acne since her teen years and has tried numerous treatments to help combat her troubled skin. The 24-year-old reality star seems to have her skincare routine under control now. But she remembers when rampant breakouts destroyed her self-esteem.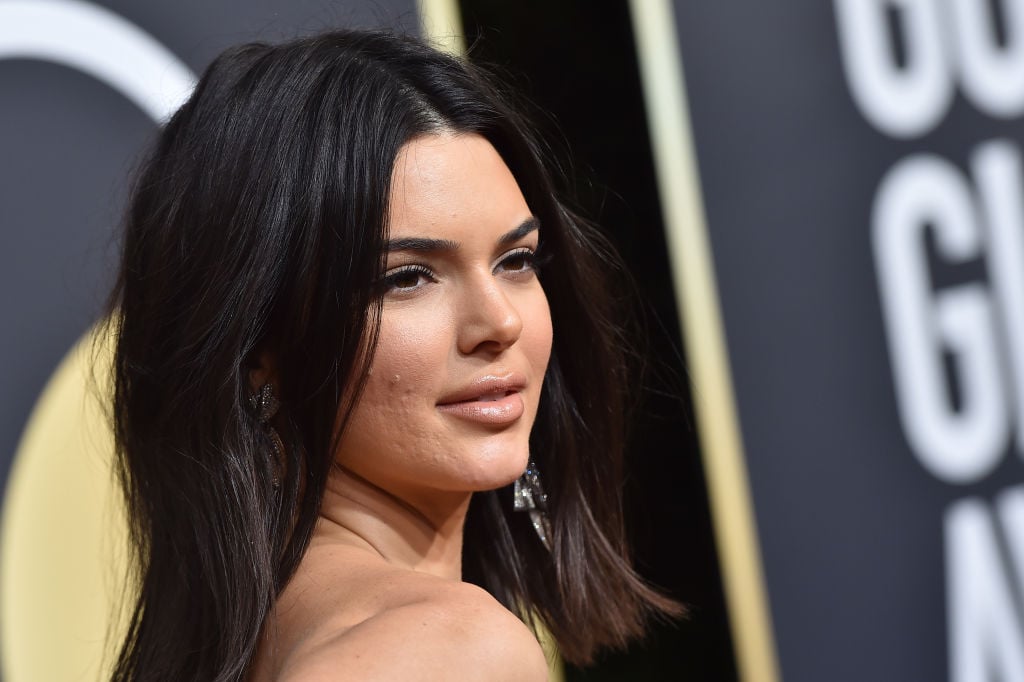 Kendall Jenner started having breakouts during her teen years
The Kar-Jenner clan is known for having flawless complexions and enviable curves. But Jenner insists she had to work hard to achieve the Instagram-perfect look she shares these days. The model started experiencing acne during her teen years.
Jenner told Bustle, "I experienced [acne] in two different times in my life. One being high school, when all you're trying to do is be accepted and be part of something, and I wouldn't even look people in the eyes when I would speak to them."
She continued: "The next time it came around, I was supposed to be this model who has everything together. That's never the case, first of all — good skin or not. But the whole world is looking at you, and it's like a magnifying glass on everything that you do and what happens to you."
She felt so many emotions while experiencing acne breakouts
It probably didn't help that Jenner was part of a reality show and the world was watching her. Plus, she was trying to fit in with her peers at the same time. Her struggle with acne made that more difficult.
"While there are much bigger problems happening in the world, suffering from acne for me was debilitating," Jenner wrote on Instagram.
"It's something that I've dealt with since I was a young teen and has caused me to feel anxious, helpless, and insecure. As humans, I don't think we share our insecurities enough because we live in a time where being 'perfect' is the standard. We curate our life online and pick the pretty moments to post."
Kendall Jenner is proud to be a role model for people with acne
While the Kardashian-Jenners are well-known for their images, Jenner is slightly different from her sisters in one way: she embraces her imperfection. She signed on for a partnership with the skincare brand Proactiv and claims the product helped clear her acne for good. Plus, she takes pride in being a role model for teens and adults experiencing acne.
"I love that I can be vulnerable in this situation and show people that I'm human, too," Jenner said. "And I hopefully can set a sort of example that it's OK, and everyone deals with stuff like this."
Some fans slammed the model for overinflating the drama over having acne. But most are very supportive that Jenner opened up about life not being as perfect as it seems.