Kendall Jenner Reveals the Simple Way She Overcame Her Acne Struggles
Acne has been an ongoing battle for Kendall Jenner. Since she was 14-years, the model has struggled with acne-prone skin, which has been one of her biggest insecurities to date.
Though she eventually found a skin regime that helped her maintain a clear complexion, Jenner still found herself breaking out every once in a while. But after changing up a few things in her daily routine, Jenner saw her breakouts becoming less persistent and she recently opened up about what she's been doing differently in a new video for Vogue.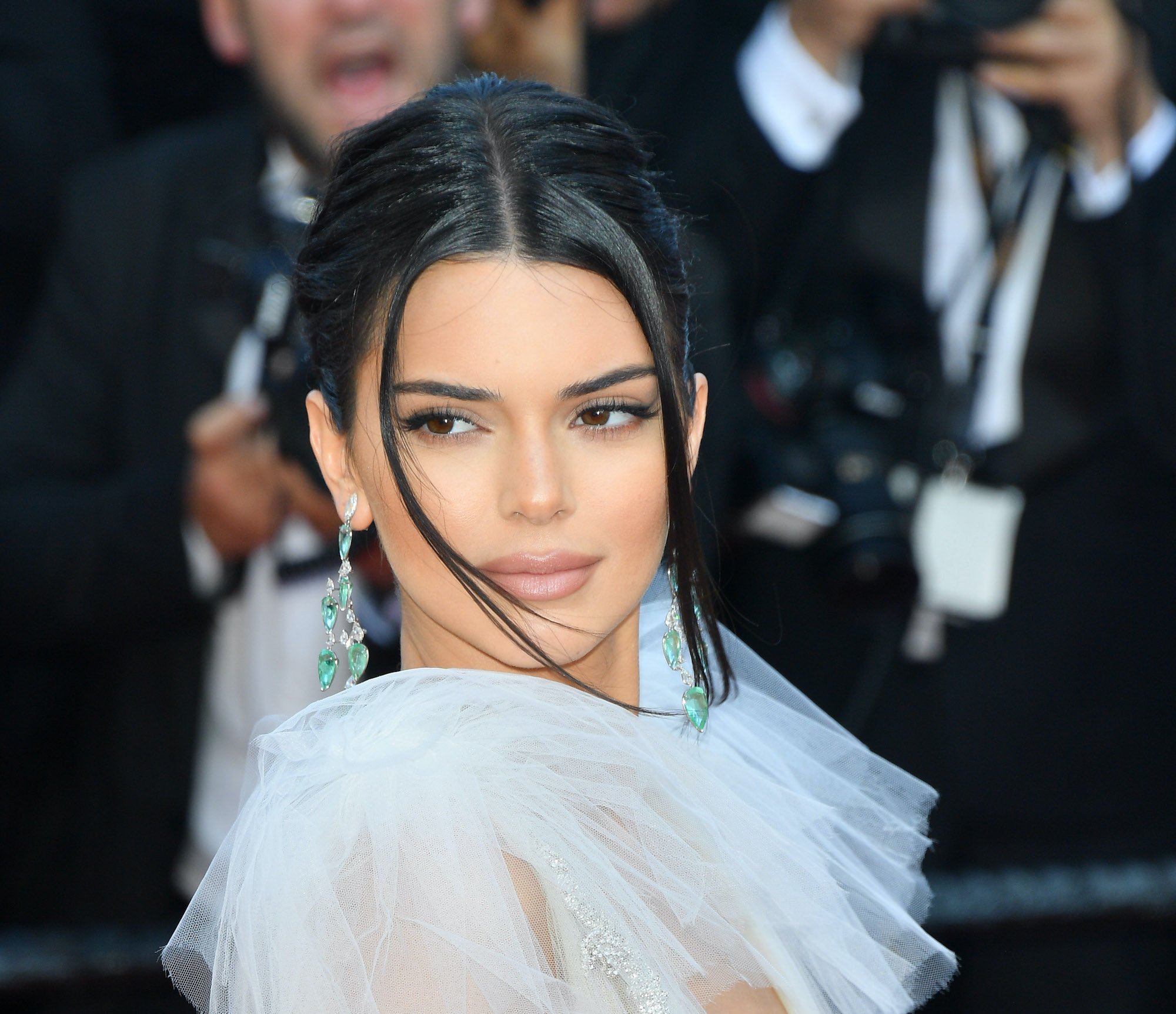 Kendall Jenner has experienced acne breakout since teens
Though her sisters are known for having flawless skin, Jenner had to work hard to achieve the clear complexion she has today.
As a teen, the supermodel struggled with her acne-prone skin and continued battling with pesky breakouts into her adult life. No matter what she did, Jenner couldn't seem to put a stop to her acne and soon became very insecure about the way her skin looked.
"I experienced [acne] in two different times in my life," the Keeping Up With the Kardashians star told Bustle in 2019. "One being high school, when all you're trying to do is be accepted and be part of something, and I wouldn't even look people in the eyes when I would speak to them."
She continued: "The next time it came around, I was supposed to be this model who has everything together. That's never the case, first of all — good skin or not. But the whole world is looking at you, and it's like a magnifying glass on everything that you do and what happens to you."
Using Proactiv helped clear Kendall Jenner's debilitating acne
After dealing with breakouts for much of her young adult life, Jenner decided she was "not going to let [acne] get me down." Instead of being defined by her skin, Jenner tackled her insecurity head-on.
In 2019, the skincare brand Proactiv approached Jenner to partner with them after seeing her skin struggles targeted in the media. Though she was a little skeptical about using their products at first, the model gave the brand a try and began seeing results right away.
RELATED: Kendall Jenner Reveals How 'Debilitating' Acne Made Her Feel 'Anxious, Helpless, and Insecure'
A year later, the model's debilitating skin issues went away, and she credits the Proactiv products she used for helping clear her acne for good. 
"I found something that has been helpful in maintaining clear skin for me," she wrote in a 2019 Instagram post. "It's been a long journey but I'm excited for where my skin is now. I didn't think I'd see the day where I would feel confident posting a makeup free picture."
Here's how Kendall Jenner maintains her now-clear complexion
Though Proactiv has successfully treated her skin issues, Jenner says she still dealt with small breakouts every now and again.
While the supermodel has found that her acne acts up a bit more during Fashion Month due to all of the makeup she has to wear, she realized that her skin would still breakout even when she wasn't working.
"I was trying to figure out for so long why my skin was breaking out," she recalled during a new video for Vogue. "Was it hormones? Was it what I'm eating? Am I allergic to something? Am I using the wrong products?"
RELATED: Kendall Jenner's 'Most Raw Story' to Help People Disappoints Everyone
She continued, "Once I felt like I got my regime down, I knew that it wasn't what I was putting on my face."
Jenner then considered how her diet might be impacting her skin's appearance.
"I started thinking about my diet a lot and decided to cut out dairy," she shared before adding, "but not entirely, I love cheese, so it's hard for me to cut out cheese."
In addition to tweaking her meals, Jenner has also been drinking a ton of water, which she says has "honestly helped me so much."
Staying natural, authentic, and real is how Jenner plans to continue telling the story around her skincare journey. And from what can tell, she's not afraid to open up about an issue that was once was her biggest insecurity.