Kendall Jenner Said She 'Wasn't Really Shocked' by Kylie Jenner's Second Pregnancy Announcement — Here's Why
If you haven't heard, Kylie Jenner is expecting her second child with her on-again-off-again boyfriend, Travis Scott. Though the makeup mogul recently confirmed her pregnancy via social media, she has yet to speak openly about this exciting milestone. However, that didn't stop Kendall Jenner from sharing her thoughts on her sister's pregnancy, which she wasn't that surprised by when she first heard the news.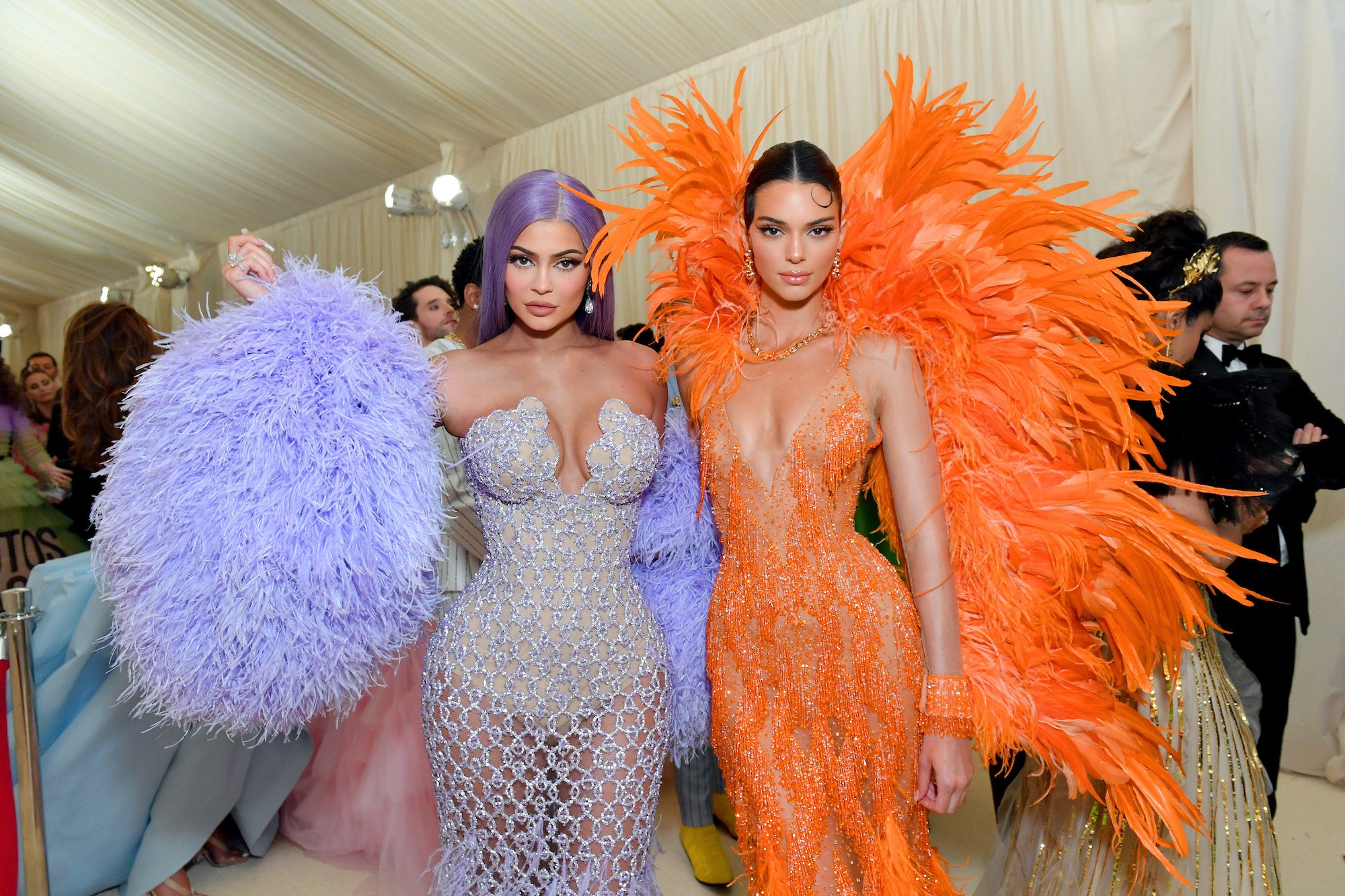 Kendall Jenner 'felt' that Kylie Jenner's second pregnancy was on the horizon
On Sept. 14, Kendall Jenner appeared on The Tonight Show Starring Jimmy Fallon, where she opened up about her feelings toward Kylie Jenner's second pregnancy.
The conversation began with Fallon asking the supermodel how she learned her sister was pregnant with her second child. According to Jenner, Kylie broke the news to her over the phone.
"She called me," Kendall shared. "I answered the phone, and she just had her little sonogram, like a picture of her sonogram, and I was like 'Oh my god.'"
Though she was thrilled, Jenner admitted that she wasn't surprised by her sister's pregnancy announcement, noting that she saw it coming.
"I wasn't really shocked because I felt like it could happen someday soon, but I was excited," Kendall added. "It's just a blessing."
The model strives to be the 'cool aunt'
While on the topic of her famous family, Kendall Jenner revealed that she's an aunt to a total of 18 nieces and nephews. She explained that she "always wants to be the cool aunt and liked by all of them," but noted that her boyfriend Devin Booker often steals her thunder.
Jenner shared that Phoenix Suns player, who she's been dating since June 2020, "loves" the little ones in her family. But out of all of her nieces and nephews, Jenner says Booker connects with Kylie Jenner and Travis Scott's 3-year-old daughter Stormi Webster the most.
The model revealed that Booker and Stormi "have an amazing relationship," sharing that youngster is pretty smitten with the athlete.
"[Stormi] has the biggest crush on him, and I'm jealous sometimes," Jenner confessed. "I'm like, 'Stop—can you guys not?'"
Kendall Jenner is the only Kardashian-Jenner sister without children of her own
Throughout the years, many of us have watched the Kardashian siblings, except Kendall Jenner, welcome children into their growing brood.
Although she has yet to get on the baby-making train, the model has thought about starting a family of her own one day. While she recently admitted to having baby fever on an episode of Keeping Up With the Kardashians, Jenner isn't in a rush to have kids of her own.
In a March 2018 interview with Vogue, she shared that though she has a desire to become a mom, she's not looking to make that dream a reality anytime soon.
"I am ready to wait," Jenner said at the time. "I want to have kids, but at, like, 28 or 29." 
So, it seems that for the time being, Jenner will keep being the cool aunt while the rest of her siblings continue adding new members to their growing family.